Visit to the Marais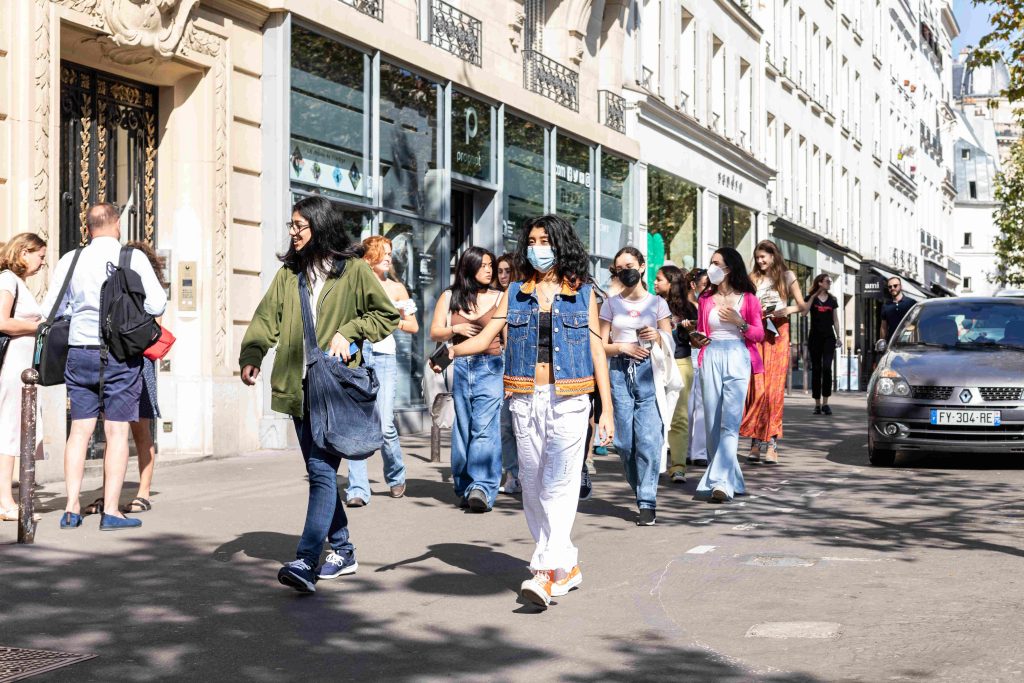 Last week, our first-year Strategic Design and Management cohort paid a visit to the eclectic Marais district in Paris as part of their course "Introduction to Strategic Design and Management". Guided by professors Maurits Montanez and Eros Antoniadis, the students were able to gain hands-on experience with artistic research and aesthetic studies through this unique experience.
The field trip started off at Merci, a trendy boutique located in the heart of Marais. It is famous for being a creatively inspired concept store in Paris, where the students experienced a combination of style, product, and decor products with a strong design aesthetic. Students engaged with beautifully curated and inspiring installations.
Over the three levels, they observed the collections of women's fashion and menswear; a selection of furniture, vintage pieces, and homewares; stationery, and apothecary products; as well as everyday objects. The student's experience was one-of-a-kind as they discovered an eclectic and unexpected way of viewing everyday objects, such as writing tools and ceramics.
The next stop was Galerie Perrotin! At the contemporary art gallery, the students experienced art exhibits in an increasingly vibrant and visual environment. They were creatively stimulated by the exhibition of works by artists John Henderson, Gahee Park, and Lars Von Trier.
The cohort then visited Librairie OFR: an Indie bookstore with a focus on design, art, fashion, architecture, and photography, that includes a small art gallery. The bookstore encompasses many publications on specialised topics, and the students were mesmerized by the stacks of exquisite magazines, special edition art, design, fashion, photography, and architecture books, with a bonus collection of vintage clothing.