Student Testimonial – Devon Blowers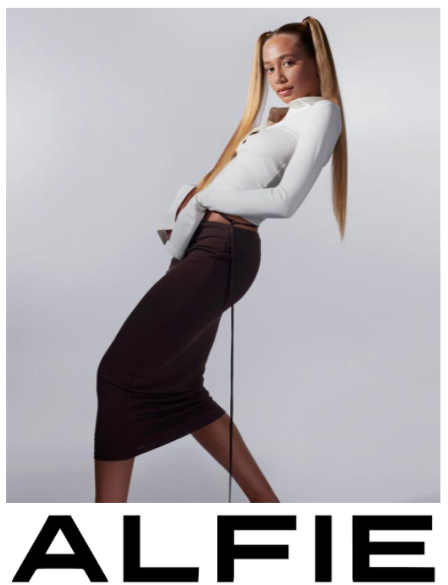 Fashion Design '21
Internship with ALFIE
Devon interned at ALFIE, a young brand created by Alumna, Alice Fresnel, SDM '18. Alice was part of the Alumni panel Parsons Paris held in March 2021, where Devon learned more about the brand.
I completed a short internship with ALFIE Paris after completing the final fashion design year at Parsons Paris. Virginie had recommended my profile to Alice, an alumna of Parsons Paris with her own startup. She contacted me and we had an interview over Zoom where I expressed exactly what I could offer during the weeks she needed assistance. Following our call, we completed the agreement by filling out the convention de stage.
In the beginning I thought I would be doing more prototyping, however her brand moves quickly and it was important to create designs in tune with the speed of her production. This meant doing lots of flats, which is a great skill to hone for any fashion designer. I was also able to explore the different fabric stores in Paris and improve my french skills by connecting with local ateliers and distributors.
Alice is an incredibly sweet and intelligent business woman, and I believe working with her is a great opportunity for those curious about creating their own brand. It's great to take on work in a close setting between creator and stagiaire because it allows for the freedom to ask more questions and gain responsibility.
No matter where you intern it is important to consider what skills and experiences you are missing from your CV/portfolio and look for work that can compliment and develop your profile as a future fashion industry contributor. It can help to take on a short internship to discover what aspects of the fashion industry appeal to you -that could be marketing, research, sewing and pattern-making, etc. While it can feel daunting, consider the career you would like to have in the future and look for work that can assist or affirm your pursuit of that department.
Learn more about ALFIE in their interview for VOGUE here.