Student Testimonial – Olivia Grace BERRY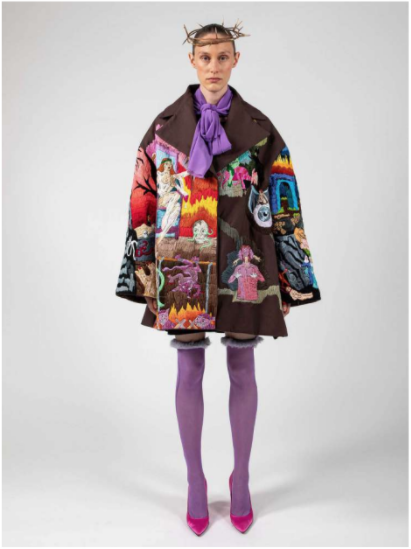 Fashion Design '21
Internship with Koché
Olivia Grace is finishing her two month internship with French global streetwear brand, Koché, a company with whom Parsons Paris has collaborated in 2018.
I applied to the embroidery internship position at KOCHÉ that I found on fashion jobs. A few days later I was contacted by the studio manager to set up an interview. 
My interview was quick and to the point, but incredibly friendly. We spoke mostly about embroidery, what the job would entail exactly and my availability. A few days later I was informed that I got the internship and began working immediately.
Everyone is extremely friendly and super helpful. I had never learned some of the embroidery techniques we use at KOCHÉ and I really appreciated members of the team sitting down with me to teach me these new skills.
My advice to anyone entering an internship or seeking one is to not narrow your search to the "perfect job" or just work for brands that you like. All internships open doors both professionally and socially and prepare you for your next job. Another piece of advice is just to be open to any and all possibilities as you just never know where the internship can take you. 
An interview with the founder of Koché, Christelle Kocher, can be found here.