Student Life & Career Services
Welcome the new faces of Student Life & Career Services!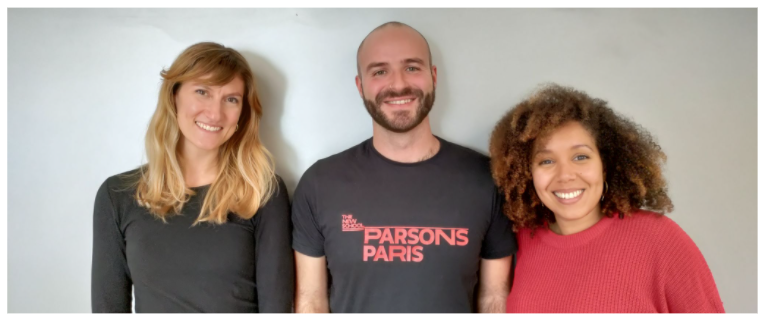 Pictured left to right:
Genell Metzler joins Viriginie Grillet, Director of Careers & Internships, as Coordinator of Careers & Internships. Geoff Thoma and Laetitia Daluz manage the Student Life office as Coordinator and Director.
If you need help with finding an internship, advice on your resume or portfolio, help with immigration, health insurance, and housing, or some tips on adjusting to life in Paris, feel free to stop by and ask them your questions.
The team can be found on the 6th floor of 31 avenue l'Opera from 10:00am-6:00pm, Monday through Friday.
In addition to the list above, Parsons Paris also offers its students 5 free counseling sessions per semester. Our counseling partners provide students an opportunity both on and off campus to talk with someone who will listen in a supportive, nonjudgmental manner, and in a confidential setting. Whatever you are thinking, however you are feeling, or whatever you have experienced, our counselors will listen with acceptance and respect. Each counsellor appreciates the influence of culture and identity of your experiences. For more information or help booking an appointment, contact the Student Life office.