Alumni Bio – Clarabeth Smith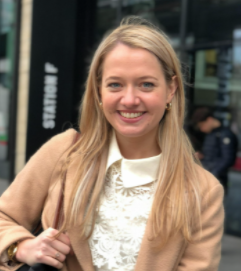 Fashion Studies '19
Clarabeth Smith graduated from Parsons Paris with a Masters in Fashion Studies in May 2019. She wrote her thesis on transparency within fashion systems, and how blockchain technology can be used to inject transparency into fashion supply chains.
After graduating, Clarabeth was employed by the NGO Style Her Empowered (S H E) as Creative Director. At S H E, Clarabeth is using circular fashion to tackle gender equality and global education. She designed a zero-waste school uniform dress that grows six sizes and a foot in length, in efforts to keep girls in school longer. The S H E Uniforms received patent-pending status in November 2019, and have already been distributed to over 1,000 girls in West Africa.
Read about Clarabeth's work here and here.