Museum API – Introduction
What is API?
Museum API is a senior level class taught by Stephanie Nadalo, social and art historian. The class welcomes all majors, Strategic Design Management, Art Media & Technology and lastly Fashion Design to come together under one roof to discover museum and art studies.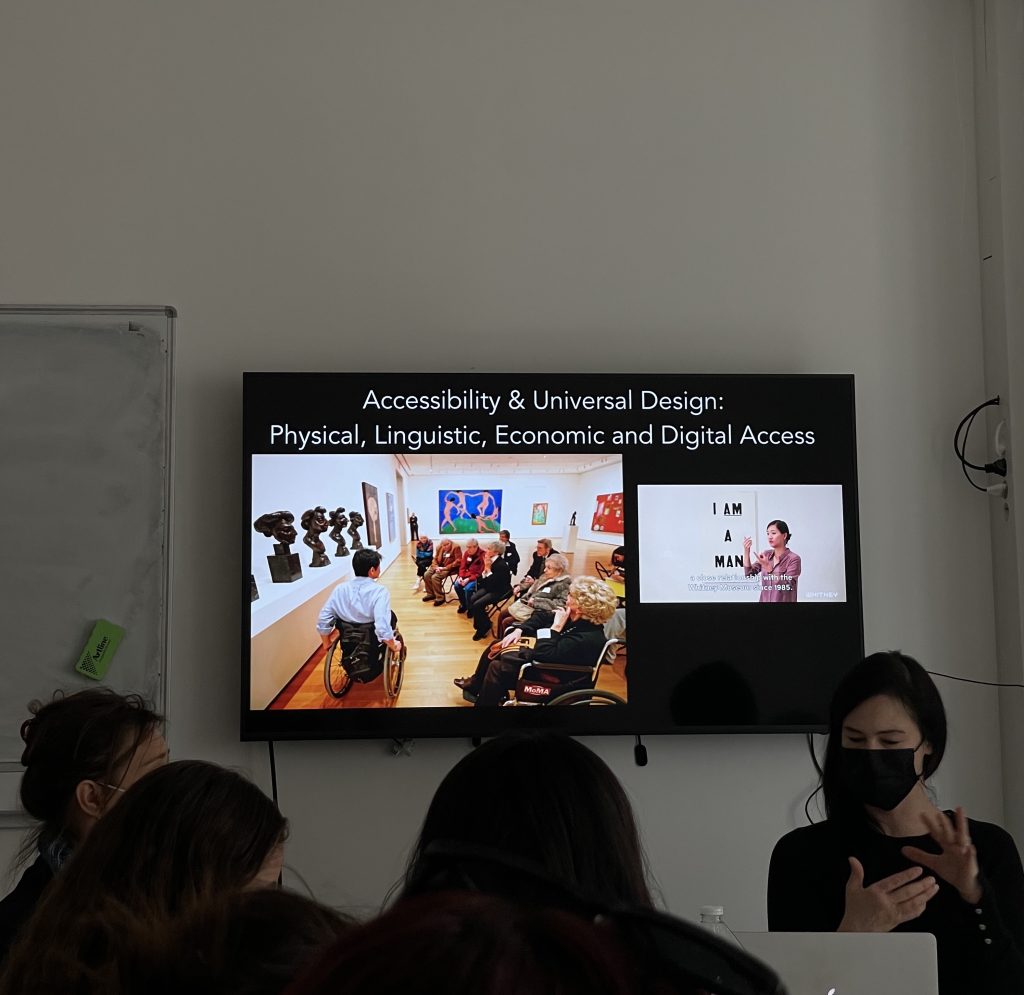 This year Museum API class is an opportunity to study under and alongside a design agency. API stands for application program interface, this helps connect a service with a database or contact. We learn how API is used in many programs and devices such as i phones and computers without people even knowing. To better explain, it can be described as a contract between a user and a database of information. For example, a museum has all objects locked in a database, how can we exchange the information that goes back and forth and who has access to it and what can they do with it. The subway is a prime example of public service with all the data of google city mapper, uber has this aswell. Many apps use an api to collect the data and the api analyzes this data which then transforms it for users to access and find their way, rent a bike, drive a car etc all while using the same information. This can be produced by a contact provider or service interface company, depending on the output.
Evey service used on a phone such as twitter is api public, gate keeping on the other hand is a mechanism that allows people to freely to design their own independent projects. All museums have a warehouse of info and products, where the api is public. So api is this exchange of information in real and digital space. It can be described as the most successful method of giving all the info to the viewer. To integrate the physical with the digital in a way that feels natural.

The Collaboration – Design Agency Reciproque
Reciproque is a design agency founded in 2006 that specializes in cultural engineering in digital, multimedia and audiovisual technology. Their job is to create interfaces to access cultural contact digital or phitsical. Reciproque offers services in research and innovation, multimedia design, audiovisual production, strategic consulting, project management, diagnostic assessment, museography, cultural mediation, programming, expography, and cultural engineering.
The firm oversees projects, from the initial design phase to its commissioning. And has the expertise required to manage and optimize digital services, whether already existing or in transition, all based in Paris

Inside the Class
Currently we are learning about the different mediation tools used in museums that optimise the viewers or visitors experience. Primarily focused on the Musee Carnavalet of The City of Paris, on what we can improve on or create to help the museum and the audience. Whether that be the visually impared, methods for children to engage with the museum, or strategies for senior citizens. We look at all aspects of the experience and all tools to help inform and entertain the audience. We've explored many virtual tours and discussed them, such as the British museum, the Rijksmuseum and the Louvre's tours to analize and critique what works and what doesnt and what can be applied.
Not only does the class apply for museum and public service exchange of information, but you can learn alot about how to present your own personal projects, to find a target audience and what works best for them. This class is a plus and helps me as a student in the real world outside the classroom.
AMT Senior
Joelle Rodriguez