A Visit from Chloé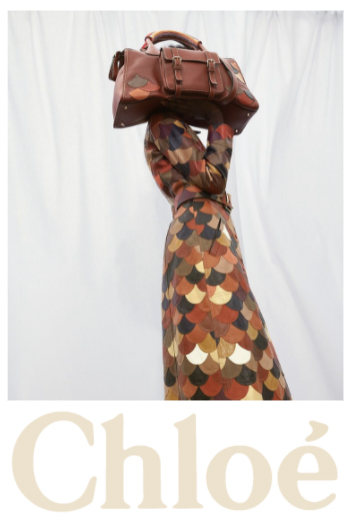 Over the last three years, Parsons Paris has had the privilege to annually welcome a member of Chloé's Talent Acquisition Team. These visits focus on informing Parsons Paris students about what Chloé looks for in their ideal candidates.
A BIT ABOUT CHLOE
The Chloé brand has a strong focus on feminism, sustainability, and a desire to be all inclusive; a Chloé Girl is any girl. This inclusivity is extended to their team. Their workplace is diverse, all inclusive, and holds company culture at a high importance. Their office environment celebrates entrepreneurship, togetherness, excellence, creativity, and a positive attitude.
THE APPLICATION
Chloé recruiters spend about 13 seconds reviewing an individual resume. Due to the high volume of applications received, it is important that a resume stands out, is clear, and easy to read.
The ideal resume is:
Limited to one page
Free of errors
Well organized
Includes professional references
Includes only relevant experience
Is sent in PDF format
Cover letters are also an important tool, but mostly only read by the hiring manager. This is why the resume must stand out, as it will drive the employer to read more about you and your interest in the brand via your cover letter. Keep it concise, personalised, and free of typos.
A portfolio might also be required, depending on the position you're interested in. Keep the below in mind when compiling yours.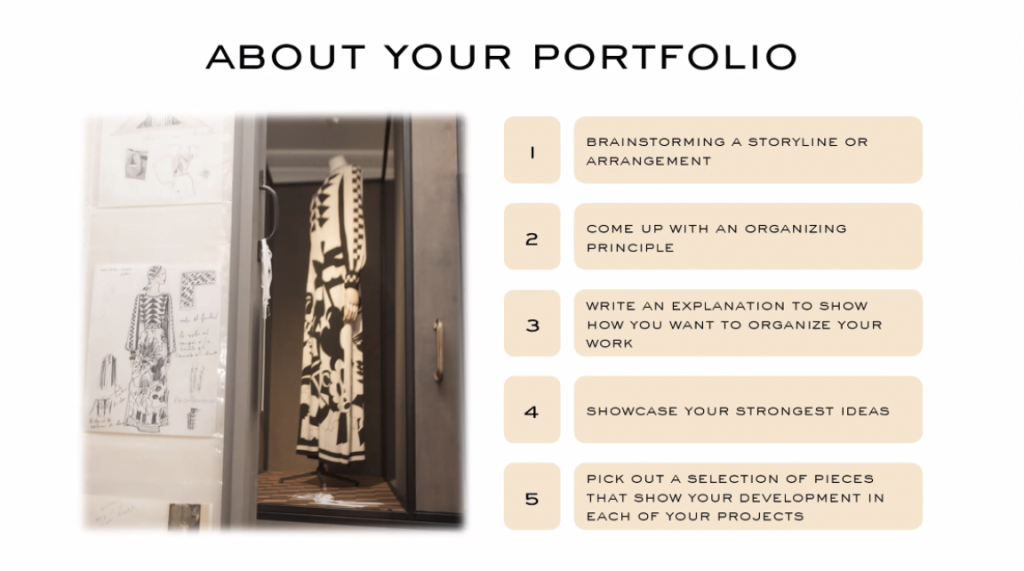 THE RECRUITMENT PROCESS
Opportunities at Chloé are posted on:
THE INTERVIEW
Today, your initial interview is recorded via iCIMS before meeting with HR and management.
At your interview, the recruiters will ask questions to identify your soft skills. Know what yours are.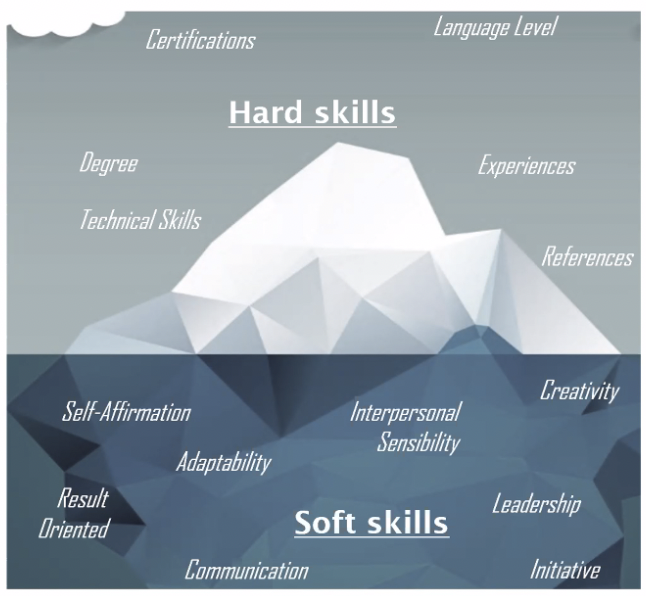 This is also a time for you to elaborate on your adaptability, creativity, leadership, initiative, communication skills, etc. Remember key elements of your application, show your knowledge and interest in the brand, including recent news.
Don't forget to keep calm and smile!
Once you've been selected, Chloé hosts an orientation day to welcome you to the team.
FAQ
How is sustainability included in the designs?
Chloé has banned polyester from their collections, use recycled materials, reuse leftover materials from previous collections, and has reduced the size of their collections.
Is Chloé open to recruiting individuals whose personal style is different from Chloé's?
Yes! Open-mindedness is an important aspect at Chloé. A portfolio that reflects a strong sense of personal style and skill set is desired most.
How much interaction exists between departments?
All interns in the studio work together and individual teams must work together in order to succeed. The close proximity of their two offices allows for this to happen seamlessly.
What is my portfolio is not yet completed? I am working on a project that will not be finished before my application is due.
An important part of a portfolio in addition to seeing the finished product, is seeing the process. It's important to include tech drawings, explanations, other images, etc to really understand the final product.
Is French a requirement to work/intern at Chloé?
Not all! It depends on the team. The design and creative teams are quite international, whereas HR requires French language skills. In any department, an understanding of the French language is helpful.
Does Chloé offer internships outside of France?
Currently, no. The only internships are here in France.
How can an applicant make a good first impression?
The first impression is important! Be yourself, relaxed and cool. Show who you really are, so that if you get hired, your personality will match with the company's spirit. Smile and make sure to have as much information as possible about the Maison, like the last product launch. Maybe even visit a boutique prior to your interview.
What types of profiles and skills does Chloé look for in their interns/employees?
The most important thing is your creativity, not your skills. You should be able to be proactive. Chloé expects their interns/employees to live their experience 100 %, to share opinions, to enjoy their tasks. Curiosity is connecting yourself with people, to open your mind to other teams, to be aware about fashions news. Proactivity, curiosity and to enjoy your time/work are the key elements.