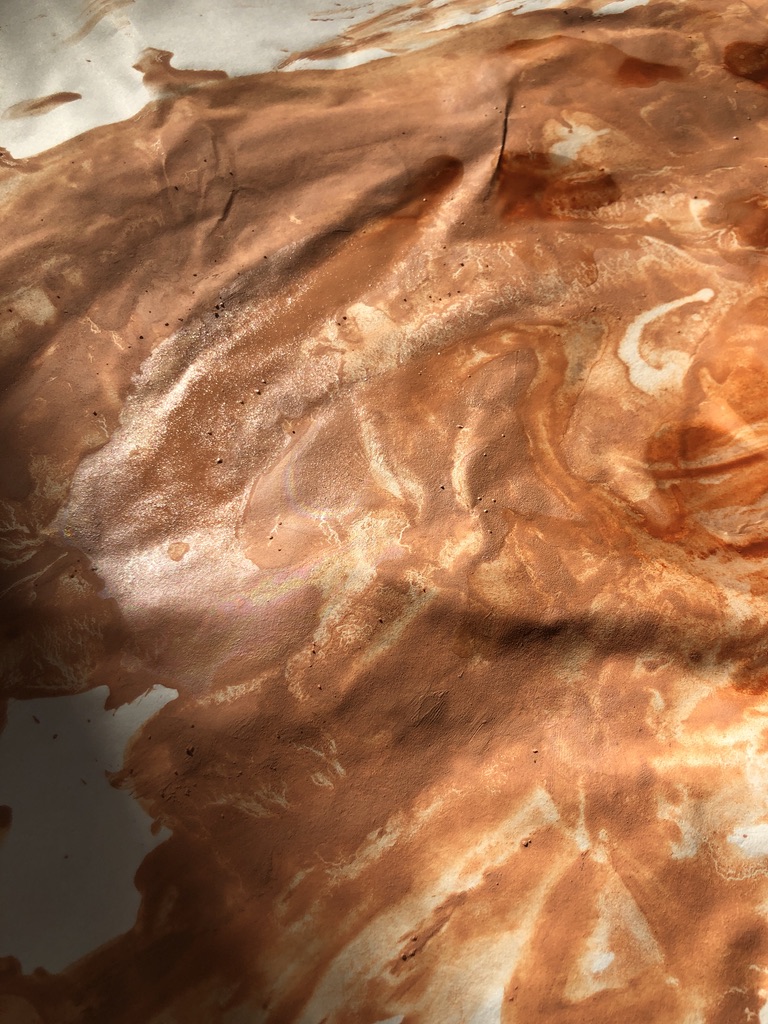 Emerging ecological themes in AMT Thesis 2021
As the studio works for senior AMT students are progressing and being prototyped, there are some intersecting areas of thought coming up. The works described below look at how some ecological and ecofeminism related themes are linking different art pieces and research directions together.
One of the works is a multimedia installation consisting of a soundscape and paintings by Aditi Somani inspired by the feminist artist, Ana Mendieta. Like Mendieta, Aditi is exploring the relationship between land and home, homesickness, and the isolation of living disconnected from nature. The soundscape is going to be comprised of chanting and guttural sounds to represent the path of spiritual healing from this isolation. The paintings are visceral gestures made with clay, to show the anguish and the return to earth.
Shaskia Wibowo is building on the theory of hydro feminism by creating water-soluble hanging vessels that eventually dissolve and disintegrate into the ground covered with mud. The theory, as explained by Dr. Astrida Neimanis, brings to attention the idea that we all, as humans are carrier bags for each other, to uplift and to take care, connected by the same water flowing through us. The vessels are an ode to this but also take on different interpretations, that of a body, that of a pregnant belly, that of a womb, the amniotic sac. This brings us back to the idea of water, we grow first submerged in liquid.
To tie up the elemental nature of the works being produced, Joelle Rodriguez is working with fire, looking at its destructive and cleansing properties. Focusing on the Amazon forest, she is looking at how industrialization is destroying the ancient forests and with that, harming the indigenous communities. This idea is encapsulated in her installation, where a plant exposed to heat and covered in metal paint slowly wilts into its death.
Each of these works, in its own way, represents the detachment from nature and our roots. They represent a dissociation with our current way of living, in disregard for nature and by extension, for ourselves and our future. They provide solutions, through empathy, community, and by giving non-human matter agency.
Aditi S AMT