Museum API Chapter 2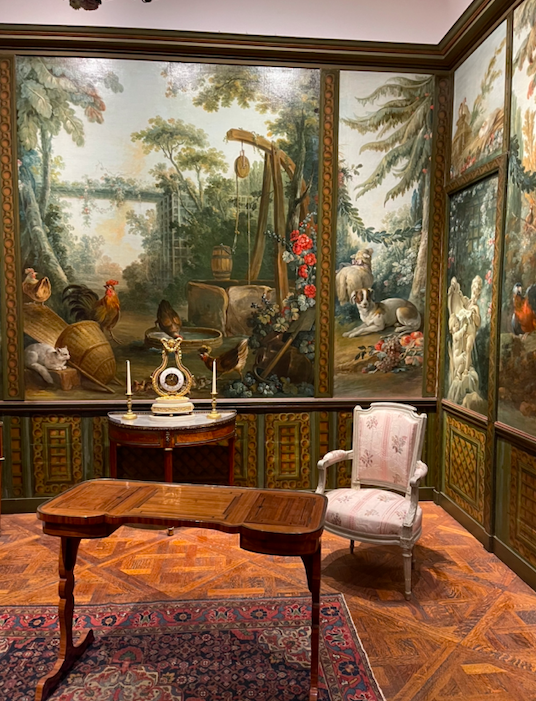 This senior level class taught by Stephanie Nadalo is almost coming to an end, so how have the student Carnavalet Museum projects evolved?
Quick recap on the concept of the class, Museum API is a senior level class taught by Stephanie Nadalo, social and art historian. The course welcomes all majors, Strategic Design Management, Art Media & Technology and lastly Fashion Design to come together under one roof to discover museum and art studies.
The Musée Carnavalet projects on creating new mediation tools, have now all been prototyped and tested outside as well as inside the space. This is a fundamental step in prototype testing. Weekly field trips and team group meetings help finalize each prototype and see what needs or what doesn't need to change. Students have sent out surveys, and have gotten user feedback from other students. This is always a plus for seeing something that you missed or could change. The overall projects consist of 1 The experience journal 2 Re- Mapping system that avoids visitors to get lost inside the museum 3 Incorporation of Culture and Identity and lastly A playbook targeted to children that visit the museum in a way that they can learn more and engage with the objects.
The next step besides the final physical product is something called the Teaser Video. This is a pitch or promotional clip which students would hypothetically show to either museum director or Mayor of Paris etc, those who would back the projects for actual use. This is key in knowing how to translate crucial or the most important information in a short amount of time, for the viewer to fully understand what it is about and eventually play a role in its coming to life.
So what exactly are these fundamental elements? What else should be included with a finalized prototype when presenting ideas to sponsors or clients? Chapter 3 will have all the details on packaging and delivering to a client, and will wrap up this sneak peek to Museum API class.