Alumni Bio – Léa Germano
Fashion Design '15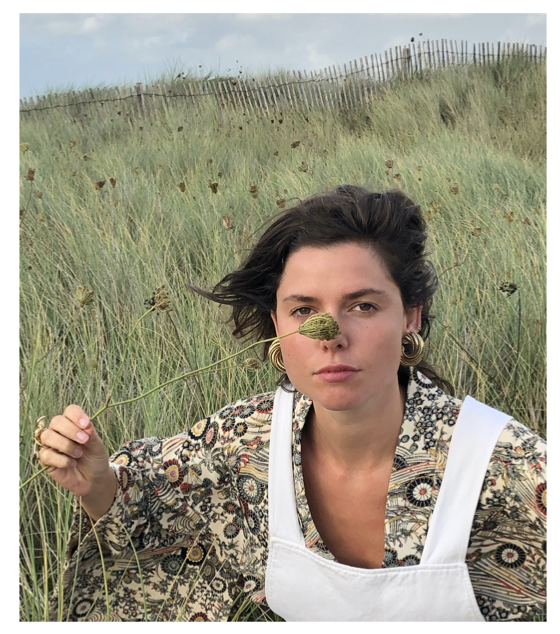 Léa is a French fashion designer. She grew up between Paris, Madrid and New York. She studied at Parsons in New York, Parsons Paris, and Central Saint Martins in London. After graduating from NY in 2015, she worked as an Assistant Designer at Marc Jacobs for a year. She then returned to France and started designing at a small start-up company, Face Factory, and at a Parisian ready-to-wear brand, Suncoo. Léa then worked for three years at Balmain, a 75 year old French Luxury house, as a Womenswear Designer. She was designing wovens, jersey, outerwear, denim, and leather under the artistic director, Olivier Rousteing.
In 2020, Léa quit her design position and launched Studio Paillette, a website that offers a curated selection of clothing and accessories for rent. Her mission is to re-enchant fashion, through a circular and sustainable practice. Studio Paillette gives access to affordable quality through an intuitive and fluid service that challenges traditional shopping practices while reducing our impact on the planet. It is a radically innovative platform that gives a brand new value to carefully selected items from unsold stock. The items are styled into pop and colorful looks that combine streetwear, contemporary and luxury brands in a disruptive way. They are offered for rent on the website and via instagram (@studio_paillette) through frequently updated fashion editorials. Studio Paillette is an alternative to buying, an alternative to the easy choice of fast-fashion, and a way to give visibility to creative brands. Each product costs 10% of its retail price per month, and can be kept for as long as desired. The brands are thereby made accessible, but their price is not devalued thanks to this new practice.
Studio Paillette is currently in a 'Ville de Paris" incubator called Pépiniere 27 where it got a first subsidy from the state. It is also part of the Entrepreneur program at IFM Institut Français de la Mode.
During her career, Léa has mentored two students from Parsons Paris, and hired two other students as interns for Studio Paillette.