MEET – Emmanuel Cohen
Each month we share an interview of a Parsons Paris faculty/staff member; their favorite spots in the city, around campus, etc. Get to know your Parsons Paris community!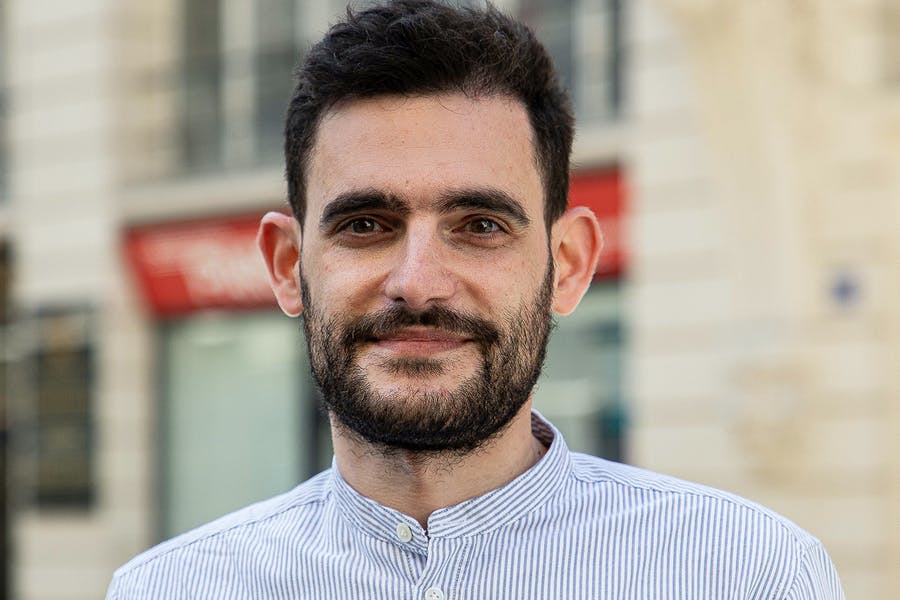 What do you do at Parsons Paris?
Many things, I am the Director of First Year Curriculum, focusing on Integrative Seminar and Studio, Objects as History and everything related to SDM. I am also the chair of the Equity, Inclusion and Social Justice Council. I teach in First Year as well as Liberal Arts electives classes in the Art, Design, History and Theory Program.
How long have you worked at Parsons Paris?
I have been working as an instructor for the past 8 years and for the First Year Curriculum for the past 4 years or so.
What's your nationality?
I am French.
How long you've lived in Paris?
I was born in Paris, and mostly raised here.
What is your favorite thing about this city?
The culture, from food to museums, galleries and bookshops.
Name one of your favorite places to eat at close to campus.
Very hard to pick one place only, maybe getting a banh mi sandwich from Passage Choiseul. There are 2 good options there…
What is your favorite arrondissement and why?
If I say it, I won't be able to walk there in my pajamas…
Name your favorite cultural spot(s) in Paris.
Recently, I have been drawn to more independent galleries, such as Galerie Marcelle Alix in the 20th or Galerie Chloé Salgado (she represents Aurore Le Duc, one young artist to watch that I would love to invite in one of my classes).
Who is your favorite musician/band?
From the top of my head, it is hard to say, but based on IMusic, it seems that Orange Blossom, Mélissa Laveaux and Kadhja Bonnet are in a tie!
What is your favorite activity to do in Paris?
Definitely visiting museums and galleries. I recommend the MEP (Maison Européenne de la Photographie) for those of you who like short, varied and diverse exhibitions.
Do you have a secret tip/advice/spot to share with new visitors to the city?
Not really, it is too hard to find one thing that pleases everyone. But I guess the "bateaux mouches" are a safe choice: you see so much of Paris and learn about the culture and history too. It works with people who don't like to walk, too.
Thank you, Emmanuel!