Junior Innovation Expo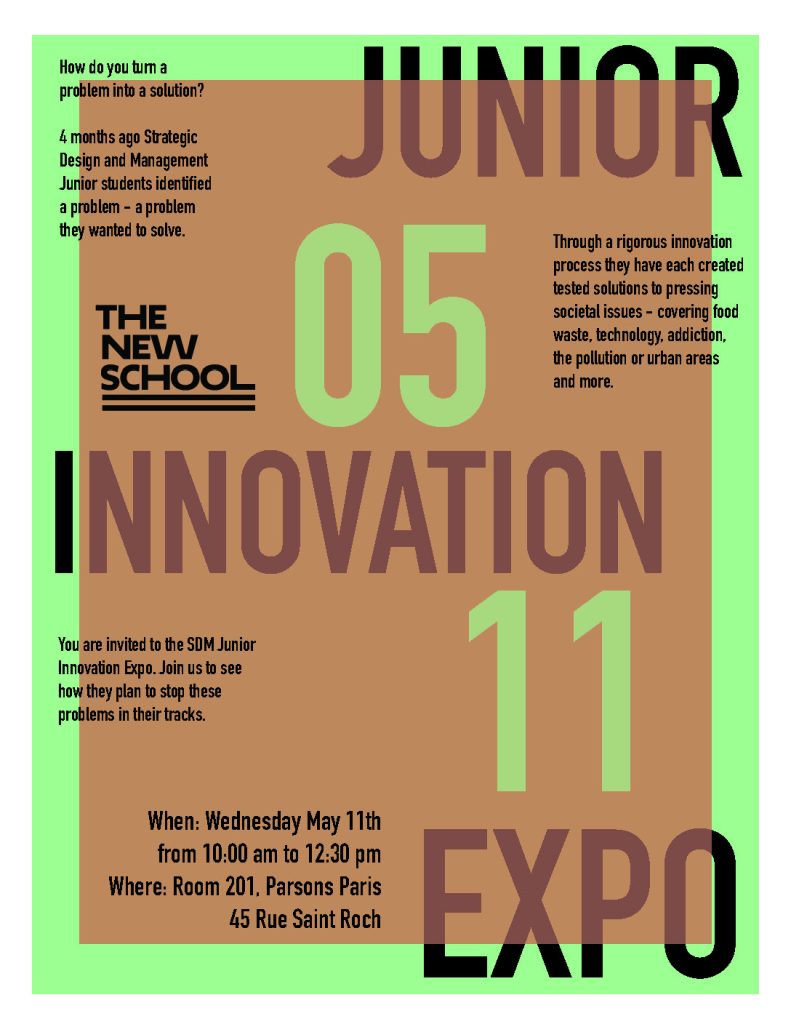 How do you turn a problem into a solution?
In their third year Innovation course, taught by Sarah McRae, the junior students of Strategic Design and Management applied a rigorous innovation process to transform pressing societal issues into innovative and agile solutions.
Starting off the semester, each student identified a problem – a problem they wanted to solve. Each week thereafter, students learned and applied leading innovation theories and tools to creating adapted solutions to problems including food waste, technology addiction, the pollution of urban areas and more.
On Wednesday May 11, 2022 their solutions will be showcased at the first ever SDM Junior Innovation Expo. Guests are welcome to discover the wide range of solutions through a gamified experience between 10:00 – 12:00 pm in room 201 at the Parsons' Saint Roch campus.