Student Testimonial – Elina Vildere
Strategic Design & Management
Elina interned for Malone Souliers in June 2022 as a Showroom Assistant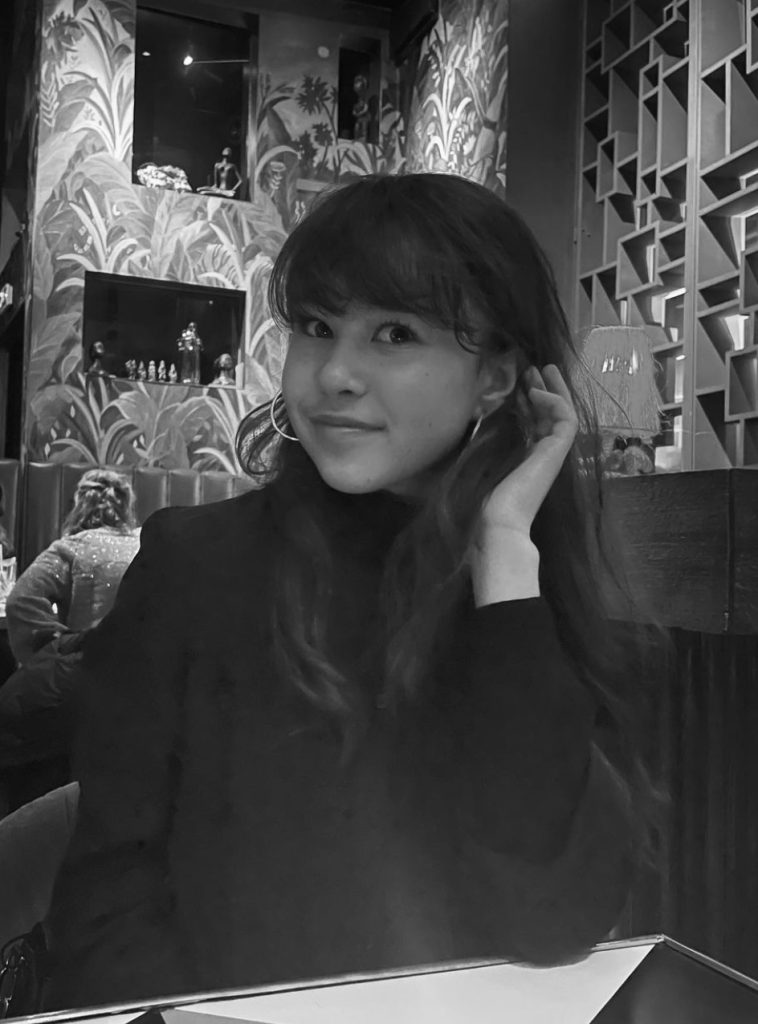 How did you find out about this internship?
I applied for the position on JobTeaser with my CV and Motivation Letter for their showroom in January 2022. However, due to covid, it was canceled. Nevertheless, I was happy to hear back from them in April 2022 – that they would love to have me for their June 2022 showroom in Paris.
Tell me about your interview for the position.
Soon after Livia Moretti from Malone Souliers got back to me asking if I was available to assist in their showroom in June, we scheduled a small interview. I met Livia, Malone Souliers Office Manager, on zoom and we had a small 10 – 20 min conversation. I was asked to talk about myself and especially about my previous experience working in fashion. I had only one interview, it went well and I was not too nervous (although I wish I had prepared a better pitch/introduction of myself, as well as some questions to ask in regards to the position).
What was the hiring process like?
1. Submitting an application on JobTeaser

2. Exchange via email with Livia Moretti at Malone Souliers

3. A zoom interview with Livia

4. Signing the CdS internship agreement (Convention de Stage)

5. Hearing back from Livia with a further information about my responsibilities and position details
What were the first few days of your internship like?
It was a Thursday afternoon when I arrived at the showroom location at Les Salons Hoche in the 8th arrondissement. Livia was there to greet me and show around the beautiful space they were renting for the Paris showroom. Likewise, I met their Marketing Manager Sophie, an inspiring young woman who would later tell me more about the backstage of marketing and the peculiarities of her job. Soon after my arrival, we got to work. We started unpacking the new SS23 shoe collection that had just arrived from Italy. A few hours later, the wholesales team arrived to set up the collection. Monica, Alessandra, Isadora and Fabrizia – four incredibly smart and inspiring women who oversaw the showroom appointments and during my time at the showroom. I was lucky to assist and learn from them.
Who did you work alongside?
My supervisor was Livia Moretti, Office Manager and she was directing and assigning tasks to me and the other intern and my peer at Parsons, Atziri. Sophie, the Head of Marketing, would also ask us for occasional help, and then, during the appointments with clients, we were assisting the wholesales team as well. The team environment was amazing. Everyone was so welcoming and kind and were happy to answer any questions as well as to share their knowledge and experience.
What sort of tasks were you responsible for during your internship?
My main tasks included providing client hospitality, assisting the wholesale team (helping them while the clients selected which shoes they would like to see on a model), keeping the showroom clean and well organized and sometimes coordinating the models. Lastly, it was also the unpacking and packing back in boxes of the collection.
What advice do you have for current and prospective students who have not had an internship yet?
It is important to devote care and attention to your CV and motivation letter because that will be your first contact with the recruiter and it is important to show that you are passionate about the position. Moreover, do not be scared to ask questions and to be proactive!