Student Testimonial – Alice Almeida
Gabriela Hearst
I applied to be a showroom assistant at Gabriela Hearst with my CV and Motivation Letter. I found the position on Jobteaser.
I was contacted by Daniella Moreno-Kaste, the Junior Account Executive. My interview was on zoom and it lasted around 20 minutes. Daniella asked a few questions about my previous experience in working at showrooms and if I had enjoyed it. Then, she explained what we would be doing at the internship on a daily basis. She was very friendly and welcoming and I was definitely hoping to get the opportunity to work with them.
The hiring process was straightforward. The day after the interview Daniella emailed me saying that after speaking with the team they had decided to give me the position to intern with them. We discussed the schedule and my availability.
I was thrown directly into the action, the first day we unpacked the collection and set up the showroom. That week we also assisted in setting up a shoot, and I was very pleased to be a part of the team. It was very interesting to be part of a showroom, to see what pieces from the collection the clients liked the most and how everything was handled backstage.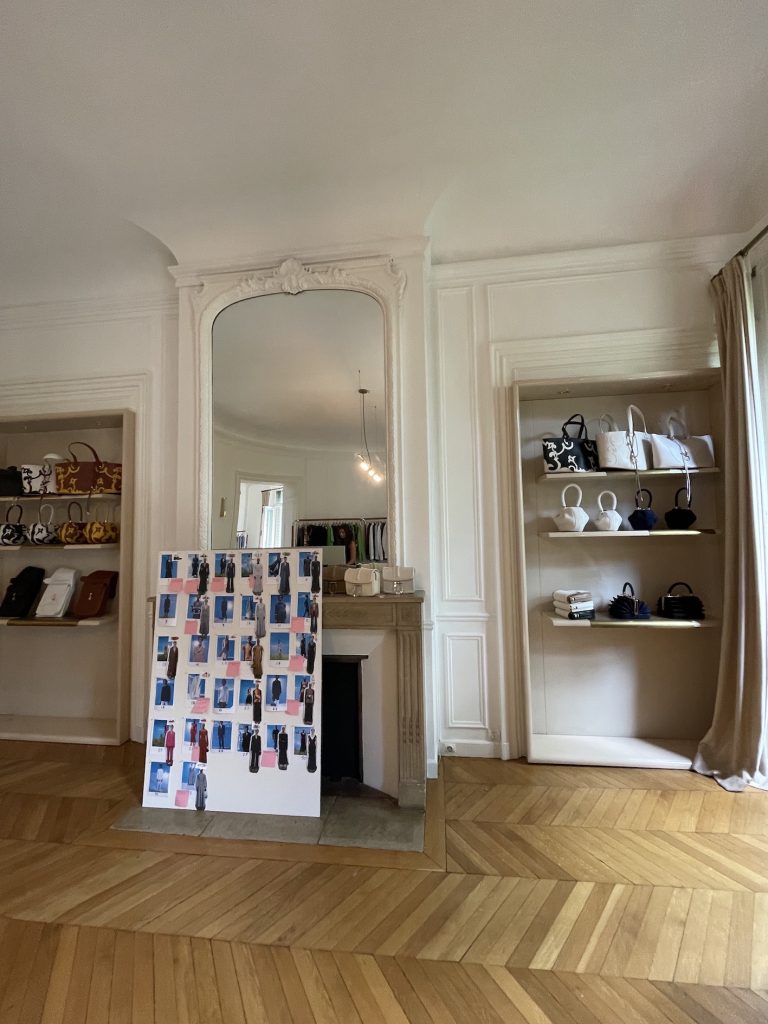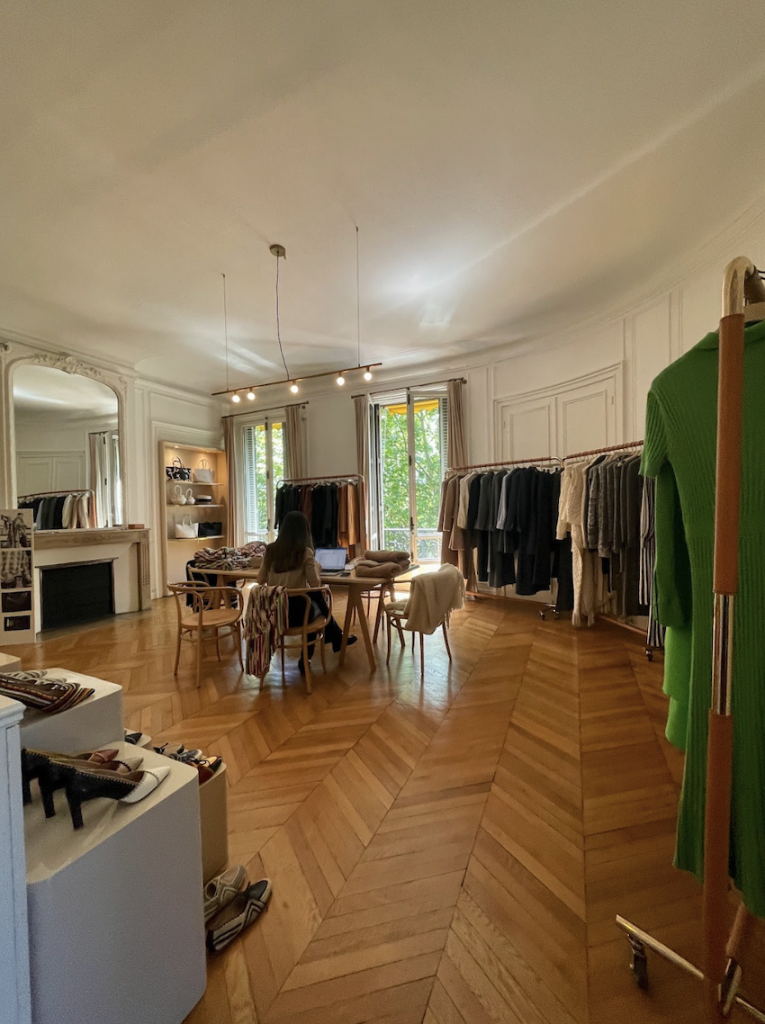 Everyone was extremely friendly and helpful. I could not have asked for a better team to have worked fashion week with. Even though sometimes we had to work long hours, everyone being helpful and in an upbeat mood definitely helped everything to go smoothly.
My advice to students who are looking for internships in Paris is to always check the emails sent out by Parsons Paris Careers Development and Internships team and JobTeaser notifications, that is how I found most of my internships. I also believe that students should be proactive and go in search of internships in areas they're interested in.
Purple Magazine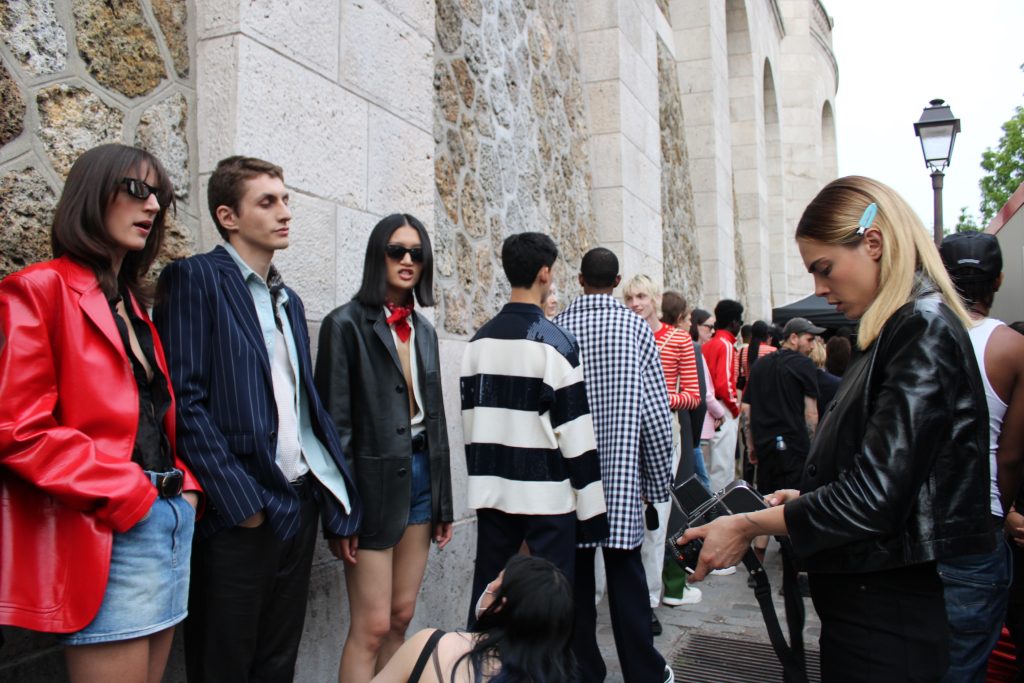 I applied to be a photography contributor for Purple Fashion magazine last November 2021 with my CV and photography portfolio. I found this position on JobTeaser. Since then, I have kept in contact with them and had the opportunity to work with them once again this past fashion week.
They contacted me in May and asked if I would be interested in covering Paris MFW in June, which I was thrilled about.
I had the opportunity to cover the Ami Men's show in Paris. The position was to photograph the backstage of the fashion show. I was sent the invite and all the information through email along with directions for the coverage. They specified what the goal of the coverage was and sent me past examples.
When I got to the fashion show I was nervous at first, but as soon as I started chatting with everyone and becoming involved in the environment it turned out to be my favorite day working fashion week. The energy backstage after the show was truly contagious. When I was done taking pictures I sent them through email so that the release could be done in time.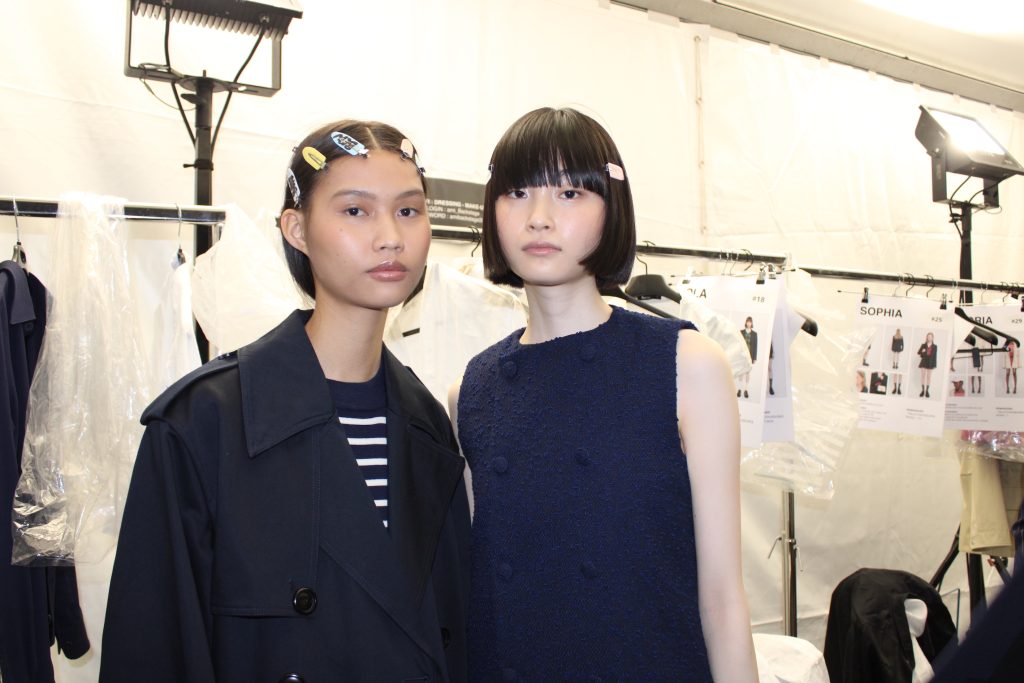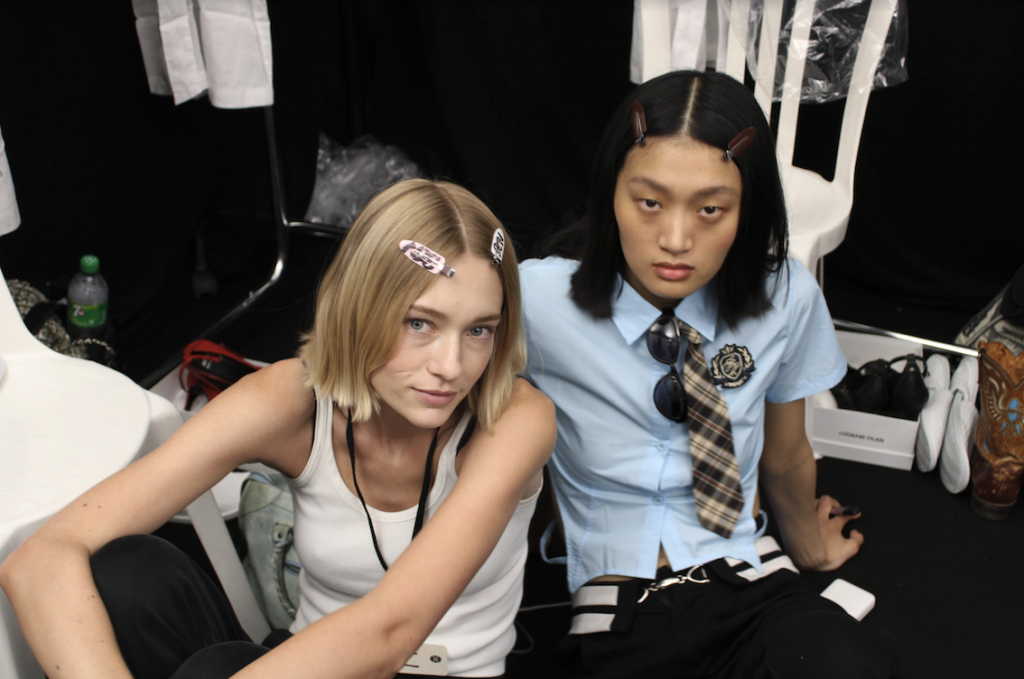 My advice to students who are looking for internships in Paris is to try different internships. That is, to not restrict themselves to solely the areas they think they will want to work in later on. I believe that the best way to know what you like and want to work in is by trying multiple areas. Sometimes we have a predetermined idea of what it would be like to work in a sector and after having the experience in doing so we can be surprised. Never turning down opportunities and having an open mind when it comes to internships is very important.