Strategic Design & Management Alumni Exchange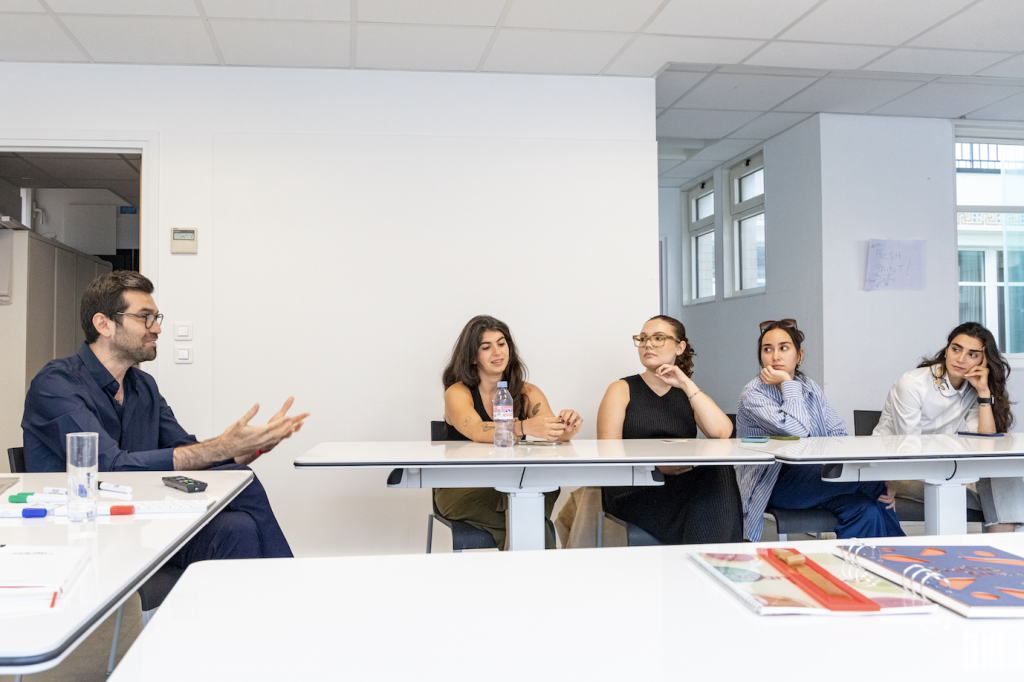 For their final year capstone projects, it is time for Senior Strategic Design and Management students to start brainstorming and working on their research this semester, and prototyping the next. This time of year is usually busy and prolific for students, trying to find one area of work they are interested in and trying to bring solutions to problems they care about in order to create impact.
To do this it is important to have guidance starting their journey, exchanging thoughts with people who have already gone through this process. Therefore SDM faculty Anna Krutiy and Maurits Montanez invited alumni for a panel discussion. Students met with them to talk about their upcoming journey of working on their thesis projects. Alumni from different years talked about their experiences in creating their capstone, challenges they faced, shared examples of their work and answered questions from students.