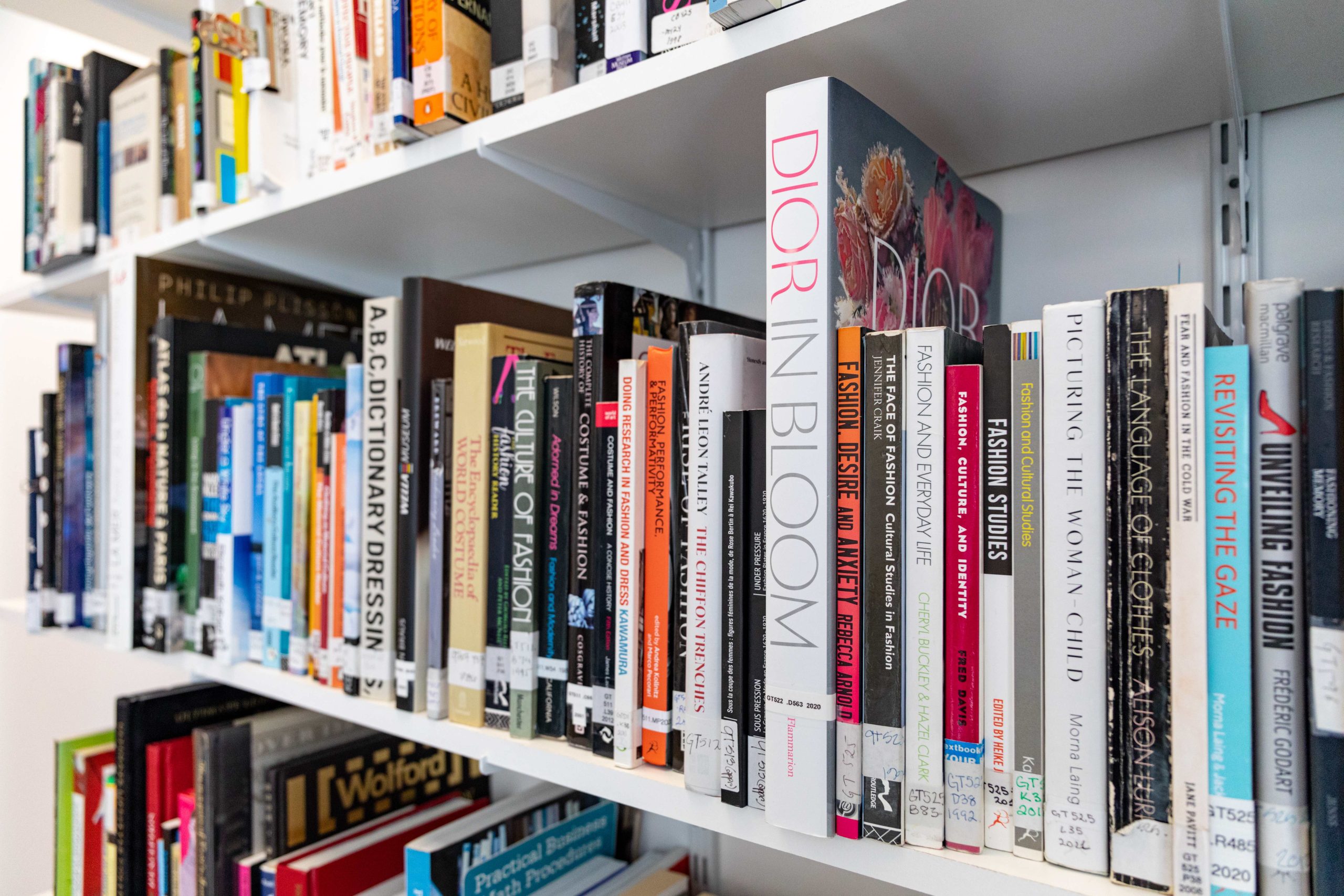 The library is open!
Welcome to the Parsons Paris Library!
The library, accessible to students from all programs and years, is located in Room 203 in the Saint Roch campus. Parsons Paris students, alumni and faculty can book an appointment in order to go and conduct research, to have a piece of advice from the librarians and to consult several books and fashion related magazines.
The library collection is extensive, with more that 1'000 books, all related to Parsons Paris courses and programs. Books vary from philosophy and fashion theory in general – more oriented to MA Fashion Studies students – to monographs on fashion designers and exhibition catalogues – very useful for images and photographs of past creators works and their universe. In addition, the library has an extensive selection on books about decorative arts, art, design and architecture.
Here is the online catalogue where you can browse all the titles present in the collection: https://www.libib.com/u/parsonsparislib.
The library's opening hours for this semester are:
Mondays: 1:30-6pm
Tuesdays: 2-5pm
Wednesdays: 1-3pm
For more info and for reservations, you can contact the librarians Ilaria Trame and Andrea Williams to the following email: parsonsparislib@newschool.edu. Ilaria and Andrea will be happy to help you find the right moment for your research and guide you through the selves of the library room!