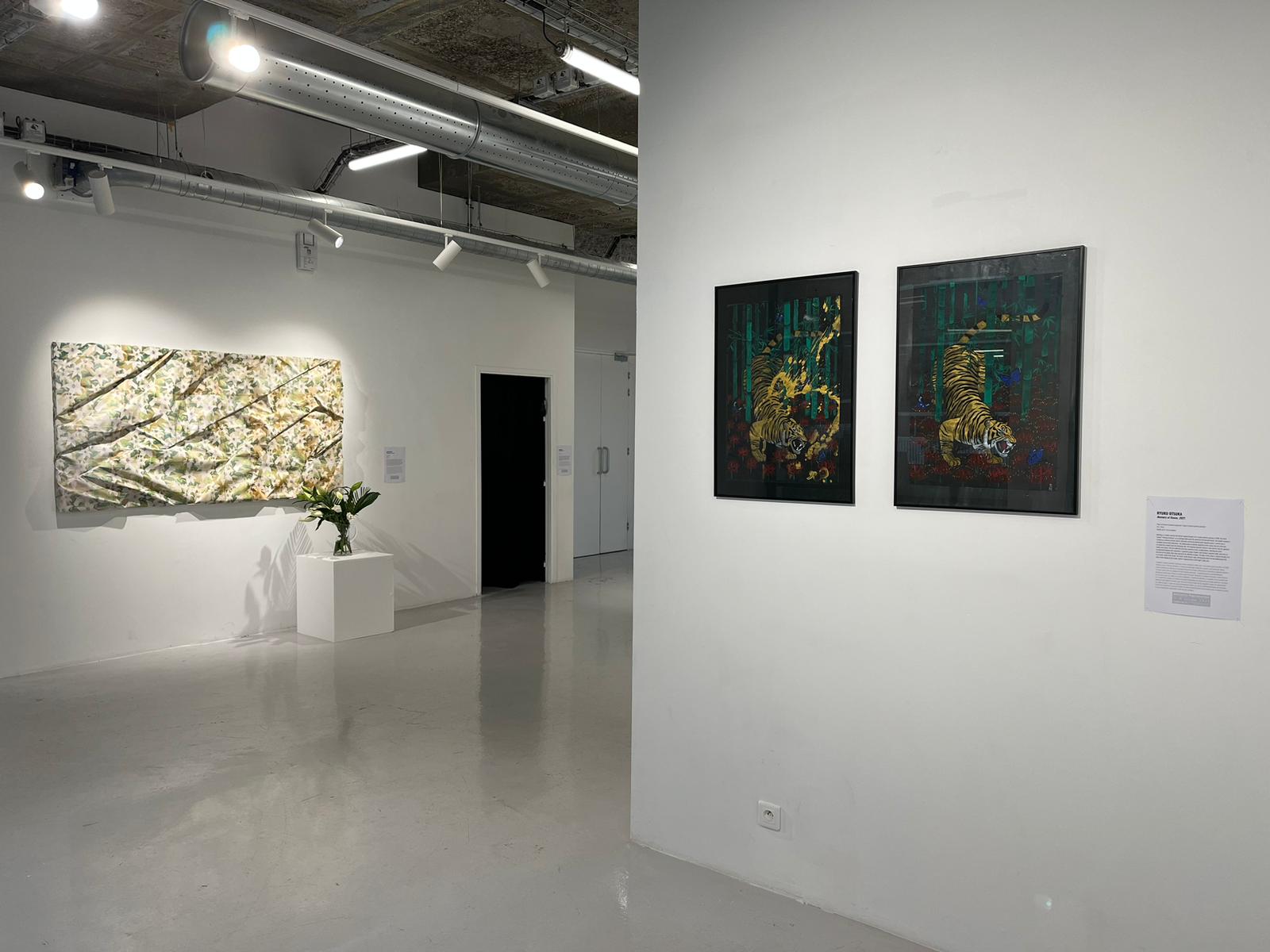 'Authentic Reproduction' an exhibition curated by MAFS alumna Ayaka Kitagawa
On Saturday 15th October, Parsons Paris Gallerie D hosted the opening night of Authentic Reproduction, an exhibition curated by MAFS alumna Ayaka Kitagawa. The exhibition questions the 'value' of art and fashion pieces today. It brings together eight alumni and students from Parsons Paris' Fashion Design, Fashion Design MFA, Arts Media Technology and Fashion Studies MA: Heen Chiu, Nicholas Evans, Faith Kukla, Oihana Lasa, Malin Mabika, Elena Marshall, Nour Takieddine and Ryuku Otsuka.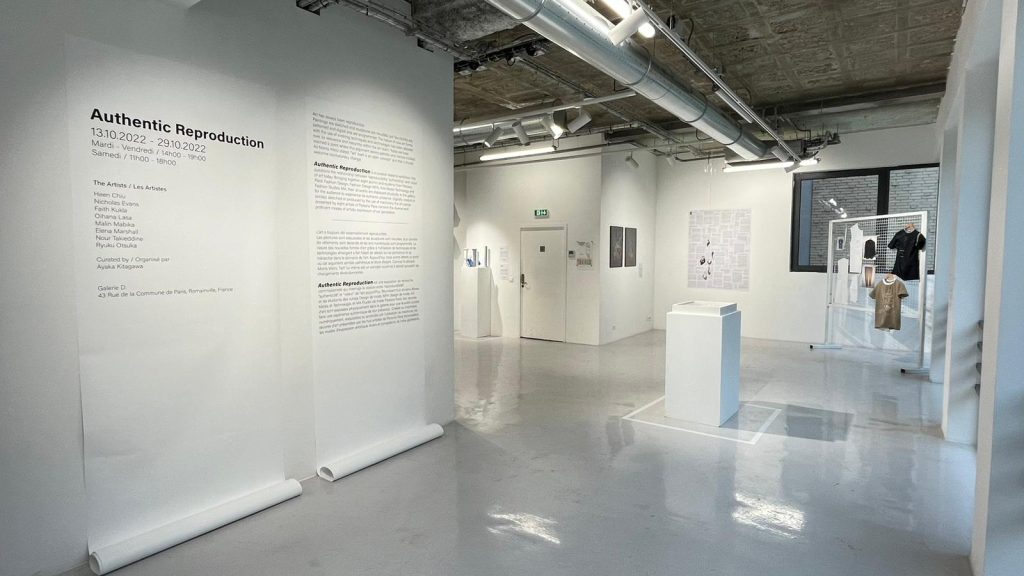 When asked about the inspiration behind her concept, Ayaka told us: "starting from Walter Benjamin's essay The work of art in the age of Mechanical Reproduction, I was trying to understand and question what he meant by the concept of 'devaluation' of artworks and the essence of its 'aura'. Therefore, in order to lead the audience in a similar train of thought, I've tried to make them reflect on the following question: 'what have we lost or gained in the field art in the past century?' Benjamin stands firm in the discipline of art theory, but what will he say if he were witnessing all the technological, economical, global evolution now?"
The exhibition merges different techniques within wide-range art: moulding, 3D printing, textile printing, patterning sublimation printing, digital art, motion art, photography and embroidery, all artworks created by former and current Parsons Paris students.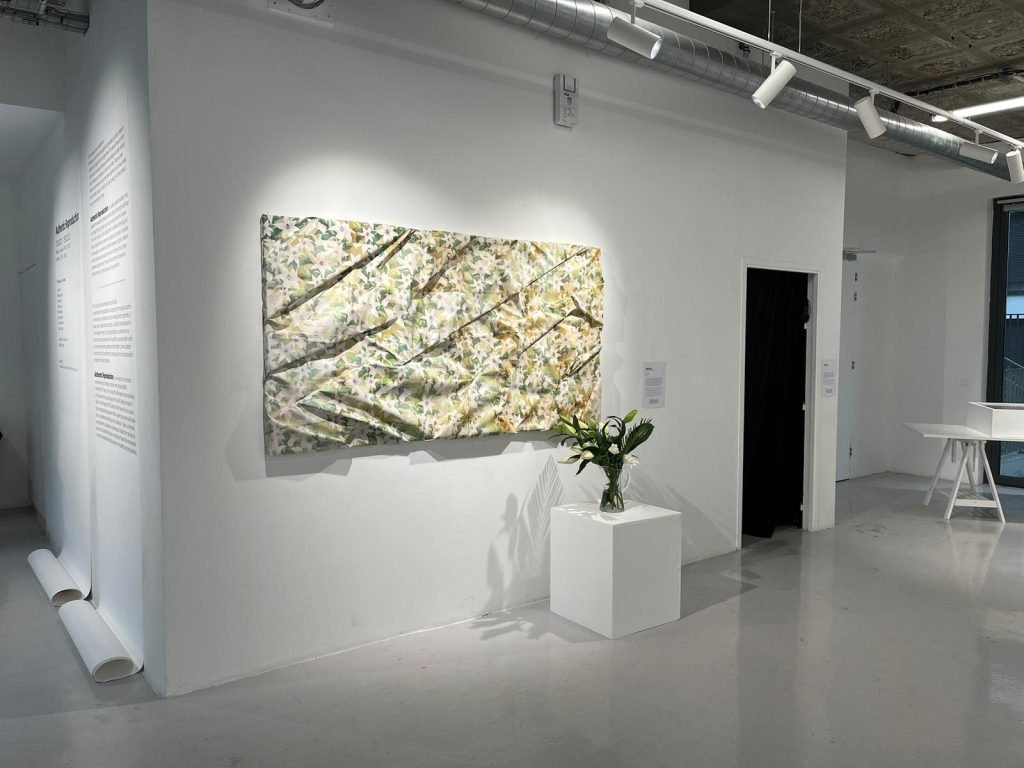 Ayaka continues: "Although these are considered as more easily-reproducible methods than "traditional" artworks, does the exhibited art have to be considered as less valuable, as it is reproducible and therefore not unique? I believe in fact that most of the artworks were reproducible to start with. With this exhibition, I aim to make the audience question what is the value, authenticity and uniqueness of these artworks."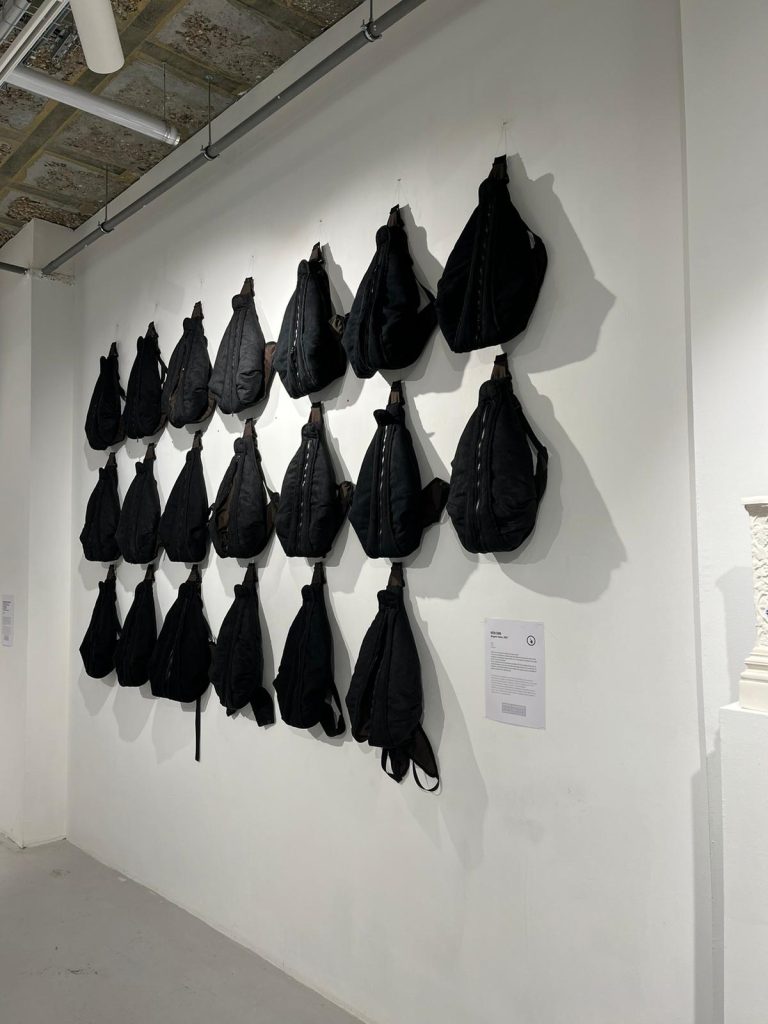 "In my point of view, I think the contemporary age has become too accustomed to consuming art in an disrespectful way… As we swipe through images and watch time-lapsed production videos, we have forgotten the importance of appreciating art, and the people that create these images. In the realm of fashion in particular, I believe clothing were once more artisanal, yet now we see less and less of them with the advent of fast fashion. We forgot how much one thing actually cost when it is hand made, not outsourced, and small scale."
The exhibition proposes that art should welcome evolutionary change. As art has become more and more democratic, welcomed and reachable by everyone, we must not be carried away with just its appearance, but consider the authentic presence of its physicality.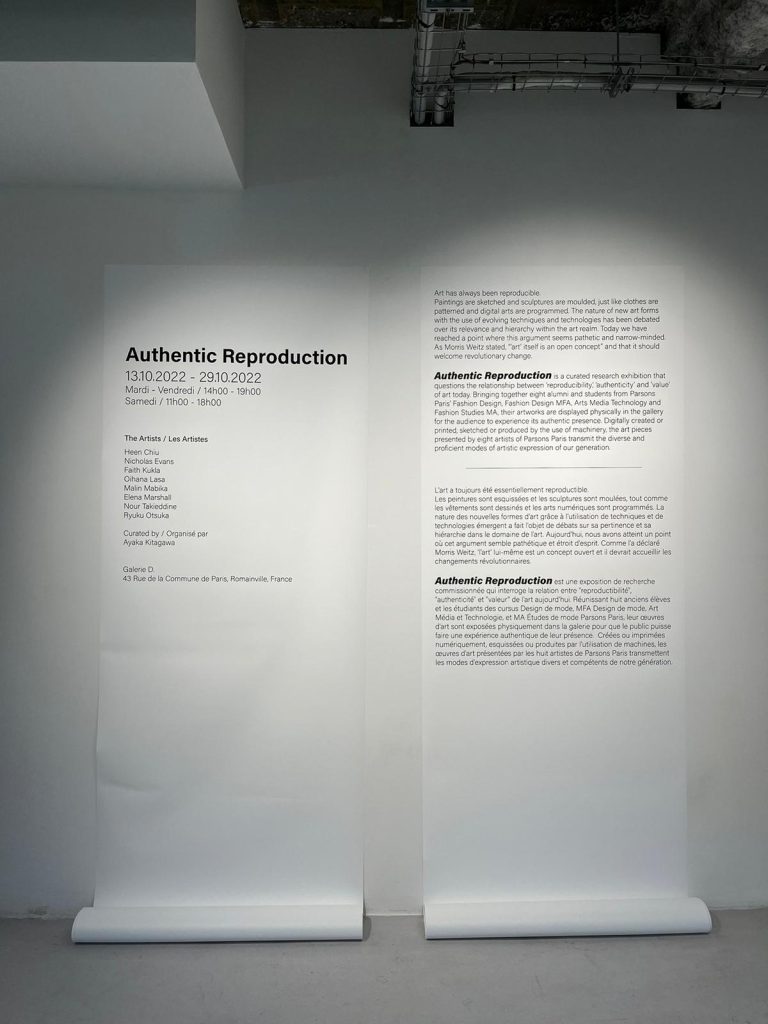 Gallery opening hours:
From 13th October to 29th October.
Open from Tuesday to Saturday
Weekdays 14:00 – 19:00
Saturday 11:00-18:00 (Last day 29th October -17:00)