Alice Le Ster – Finalist of Premiere Classe x Eyes On Talents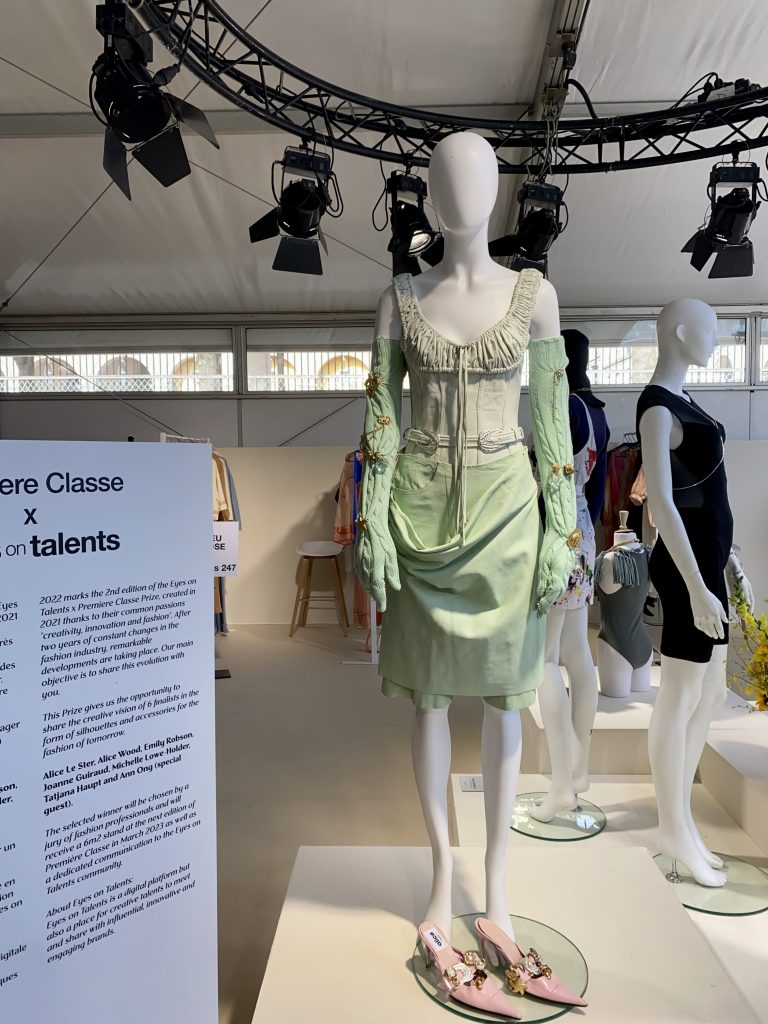 Parsons Paris Alumni, Alice Le Ster, (Fashion Design, 2021) was a finalist of Premiere Classe x Eyes on Talents competition, in partnership with WSN. Le Ster saw her look La Cascade exhibited at the Tuileries, the weekend of October 1st, among 7 other finalists.
La Cascade look is part of the collection Seasonless, a collection of nine looks created during her senior year of her Fashion Design bachelor at Parsons Paris – The New School.
Through this collection, Le Ster shows new ways to raise environmental awareness by enhancing recycled materials, whose infinite source offers so many new stories to tell.
By bringing to the forefront abandoned textiles, such as your grandmother's knitted blanket stored in the attic, the collection is like a Madeleine de Proust in a world to be reinvented.
Le Ster recently launched her brand alice, ethically handmade in Paris, during Summer 2022. The Seasonless collection is available to order on Instagram – @alice_lstr and on sale at Dédé concept store in Saint-Tropez.
A message appears on the label when you own a piece…
« let's unite our memories and work for ecological transformation »