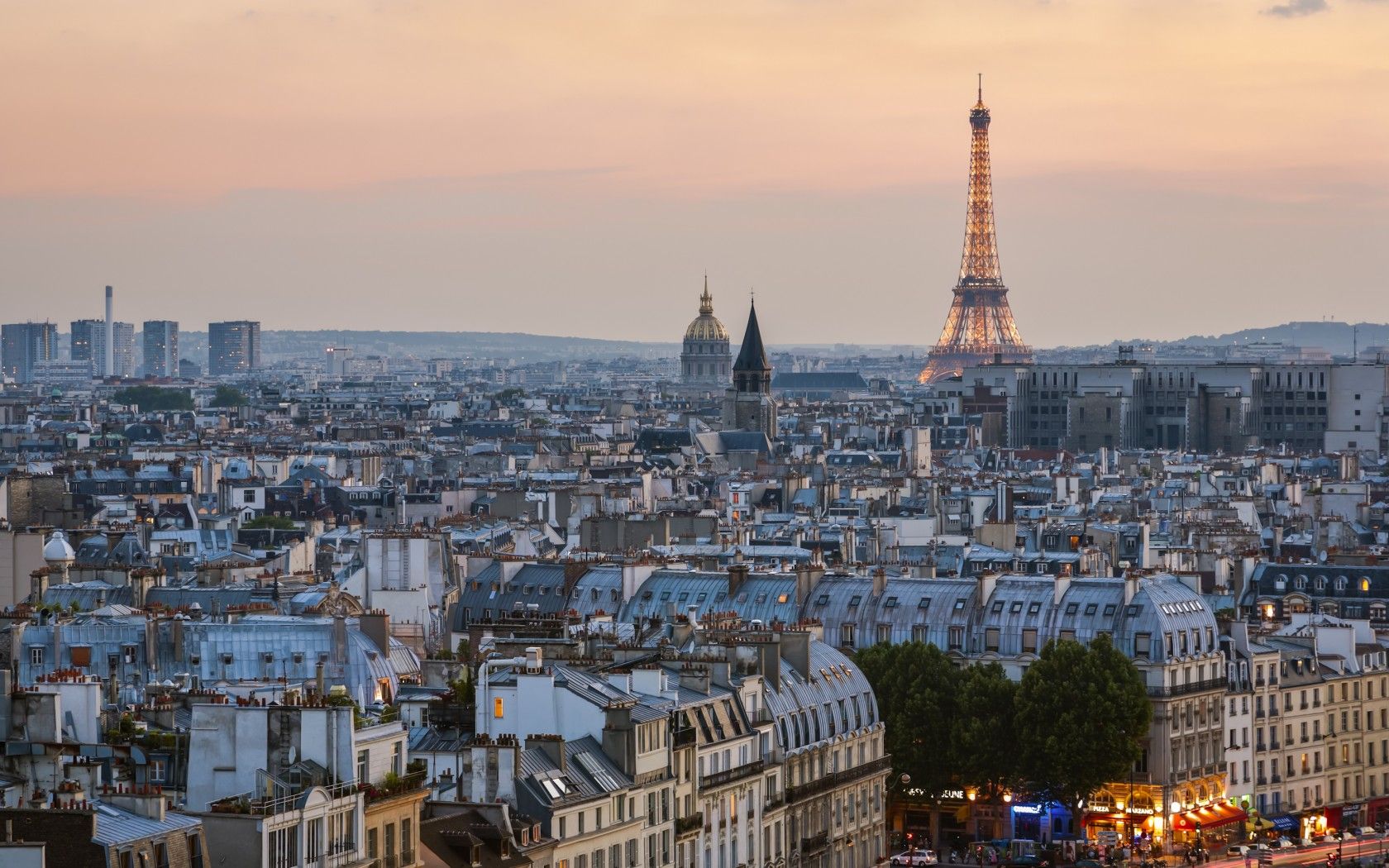 Housing in Paris From the Perspective of a Student
Article by Sofia Scoular
When thinking about where to live in Paris, the first thing to keep in mind is that you need to be realistic: if you're not as well off as Lily Collins, you probably won't find as nice as an apartment as that of Emily Cooper. As Mindy says, "The French are romantic, but they're also realists," and this is never truer in regards to housing; Parisians know that every "normal" apartment has its pros and cons and set their priorities about price, location, space, safety, stairs, noise, etc. So, for example, if they want to live closer to the center, they can expect to pay more for it while having less space.
For me, the first year housing was the easy choice because I only knew Paris as a tourist and did not want to rent somewhere that might not be safe and stuck in a rental contract I could not get out of with some nightmare landlord. Also, while my French was IB good, I didn't feel comfortable enough to deal with a Parisian landlord who probably did not speak English or tackle the issues in contracts, as some renters require a French bank account and guarantees, etc.. Finally, I didn't have the chance to visit Paris before the semester started to go apartment hunting, and finding apartments, I suspected–and now I know–is much more difficult in the fall than in the spring or summer.
So, the pros of first year in student housing at —–were peace of mind when starting school and security 24/7. We went straight from the airport to the building, and I was able to stay there from the first night without having to deal with a landlord or cleaning the apartment. It was a decent size with the basics, and the neighborhood had all the conveniences: a good bakery (of course!), a decent size supermarket, and some good restaurants. I also met some of my classmates quickly, and we often went out together and took Ubers home late at night, after the metro closed. Unfortunately, the student housing is nothing like a dorm in the US, and there was little effort for community building (though our API team did organize some nice get togethers), so I didn't really meet many people other than the few of us from Parsons on the ground-floor hallway.
By the end of the first semester, I knew that I wanted to look for an apartment closer to school and to the areas that I went out to with my friends at night. By then, I had a good feel for what areas I wanted to live in and, more importantly, the areas I wanted to avoid. Over the next month, I researched online for over twenty hours and pinpointed a few choices–actually, out of the hundreds of ads, only a very few lined up with my price range I could afford and the minimum space I felt I could live in–and set up appointments with the agencies. (One surprise is that most agencies only let you see one apartment in person, though.) I was able to meet the landlords who, as expected, only communicate in French but who were nice and helpful–I knew immediately that I could work with them. I signed the contract in March, and I moved in on May 1, paying through the summer even though I would not be there. (Some people who opted to look for apartments in the fall ended up in Air B&B's for several weeks.)
I live about two blocks from Emily, but I can't boast of such a spacious apartment with an open view. Still, I love it. I may sometimes curse the four stories of steep, narrow stairs I need to schlep suitcases up, as well as its small size (I have had to take home all but the essential, as there is not a centimeter that I don't use). But for me the pros–its closer location to school, to night spots, and being right next to some of the best crepes in the city–outweigh the cons for me. Rather than "tiny," I think of it as "cozy," and as I climb the sixty-two stairs, I think of what great shape I'm getting in and how I can eat more of those delicious crepes.
Ernest Hemingway said that, "There are only two places in the world where we can live happy: at home and in Paris." At Parsons, we are so lucky that our home is Paris, and I wish you luck finding the housing best for the first year and beyond. In the end, wherever you end up, I believe what they say: that a bad day in Paris is a good day anywhere else.