Launch of Decentralizing Fashion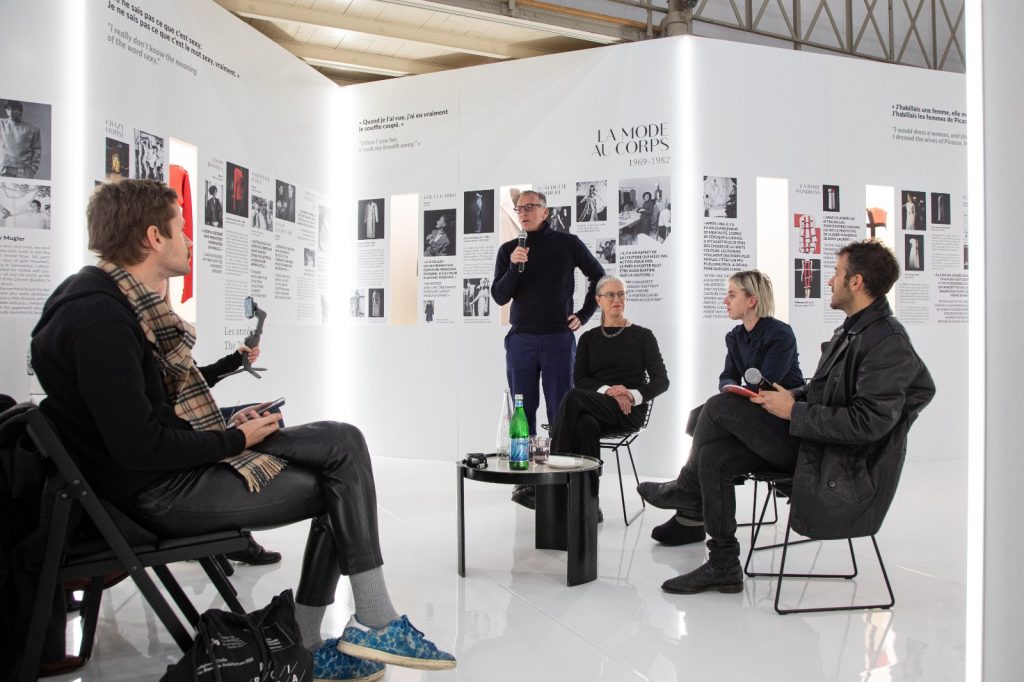 Yesterday we were hosted by the Fondation Azzedine Alaïa to launch the publication 'Decentralizing Fashion', published with the International Library of Fashion Research @fashionresearchlibrary.
The publication features the transcripts from the first symposium organised by the ILFR at the beginning of September.
In the co-published volume, students from the MAFS, Emmaline Jeansonne @emmaline.peach, Eszter Kiss @eszti_kiss_, Isabella Volpe @volpeisabella, Maria Hernandez @oh.ma.lou, Samantha Hartmann @sammyenparis, were invited to contribute to the issue and selected some academic quotes that they thought best represented the theme. In addition, the publication features a series of visuals from the @parsonsparis library that the librarian Ilaria Trame @ilariatrame selected in order to create a small bibliography on the topic of decentralisation. The students yesterday had the chance to present their selection and give reasons to why they chose to contribute to the volume, and to answer questions from the public.
A big thank you and congratulations to @elisebyolsen and @elsehsth for the ongoing collaboration with Parsons Paris, and to Fondation Alaia, @oliviersaillard, @carlasozzani and @benedicte_breton for once again supporting our projects!