Meet Arnaud Hedin!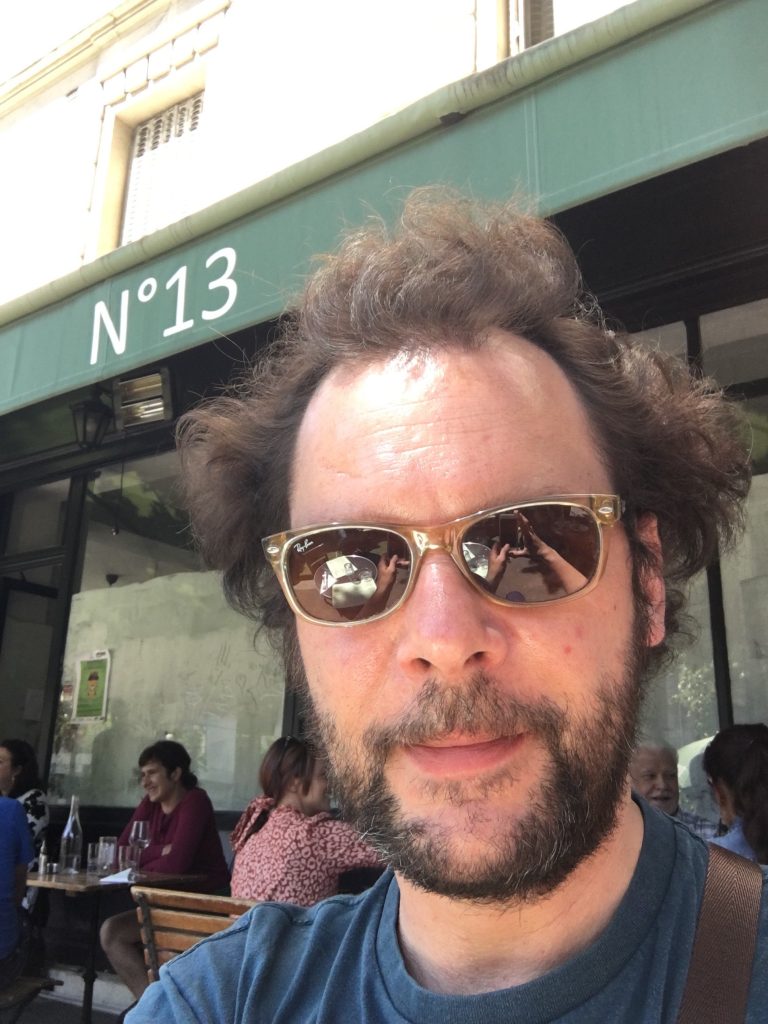 What do you do at Parsons Paris?
Work in admin – to make faculty and students' lives easier, and teach French to great souls
How long have you worked at Parsons Paris?
10 years soon
Your nationality?
French
How long you've lived in Paris?
30 years, more or less
What is your favorite thing about this city?
Being able to walk the whole city through whenever there's a transportation strike
Name one of your favorite places to eat at close to campus.
What is your favorite arrondissement and why?
The 13th: not too touristy, not too lost, always close to a good spot for having a good time (Butte-aux-Cailles is great!). It's a place full of diversity and close to great other arrondissements, and the banlieue.
Name is your favorite cultural spot(s) in Paris.
The Marais with the Maison Européenne de la Photographie and the Mémorial de la Shoah, among other spots in the neighbourhood
Who is your favorite musician/band? Favorite album?
The Smiths, The Queen is Dead / Nick Drake, Five Leaves Left
What is your favorite activity to do in Paris?
Walking and looking at people I come across
Do you have a secret tip/advice/spot to share with new visitors to the city?
Explore the untypical cafés where there seems to be a lot of life and joy going on. Explore, explore, and explore the unknown. Brush up your French!
If you have anything you would like to share, please feel free below.
Love life, love poetry, love music, love the Parsons Paris people! It all fits together in my realm.