Y1 Exhibition in Galerie D: Harper's Bazaar Fashionable Discourses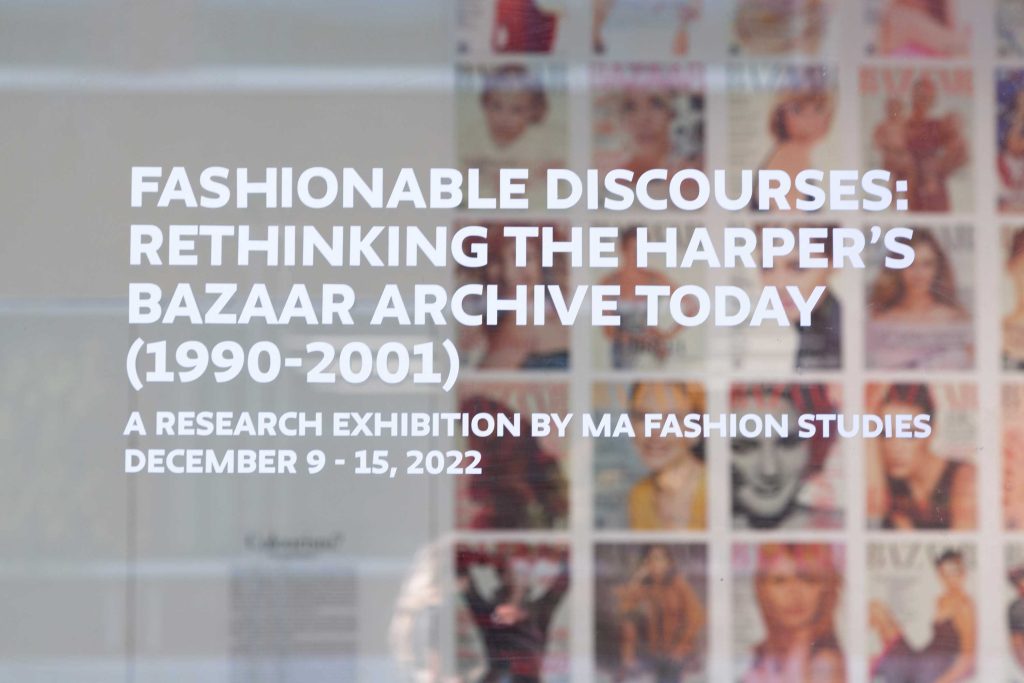 Fashionable Discourse was a project that the MA Fashion Studies of The New School Parsons Paris worked on during their first semester. It culminated with an exhibition that presented their research on the shifting meanings of representation in fashion media. For the Fall semester of 2022, students were asked to research the digital archive of Harper's Bazaar Magazine from 1990 to 2001 – the pre-internet era – and explore if discourses about the environment, inclusivity, and social justice were discussed, and if so, how questions about race, sustainability, labor, and gender were woven within their editorial lines.
The exhibition, shown in Galerie D from the 9th to the 15th of December, began with 'Colourism?' a section curated by the group exploring the question of race that invited viewers to reflect on the "hierarchy of colors" in fashion representation through a non-comprehensive display of the magazine covers from the years examined. Rather than following a chronological succession of covers, the wall showed the lack of — or the minuscule representation — of non-caucasian models, stressing the problematic absence of representability in fashion magazines during the nineties. The exhibit continued with 'Duality in Nature,' curated by the group that unpacked the sustainability discourses in the magazine. While the magazine never addressed the concept during this decade, it was palpable how nature was used as a backdrop image and animals as accessories. On the other hand, their curatorial selection talked about the glamorized use of fur and leather products in the fashion industry.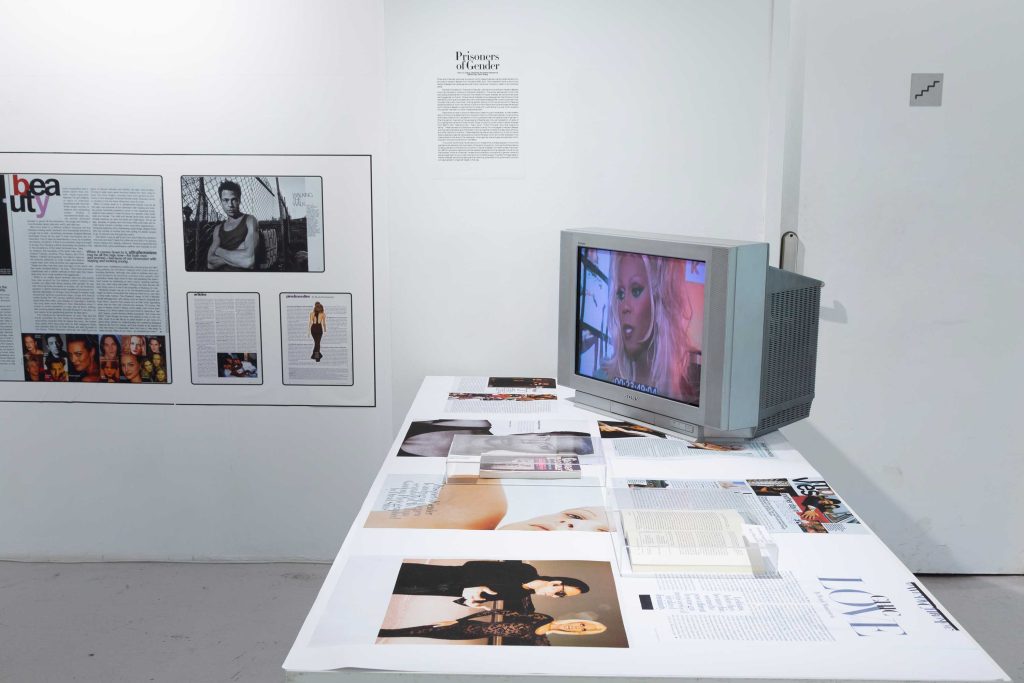 Curated by the group researching gender, 'Prisoners of Gender' was an installation showcasing how the magazine insinuated gender as a choice 'wardrobe' to adopt or reject individually. While the magazine saw gender identity as a choice defined by clothing and accessories, the students problematized them as more complex than a 'wardrobe,' finding gender identity imprisoned within these selected stylizations.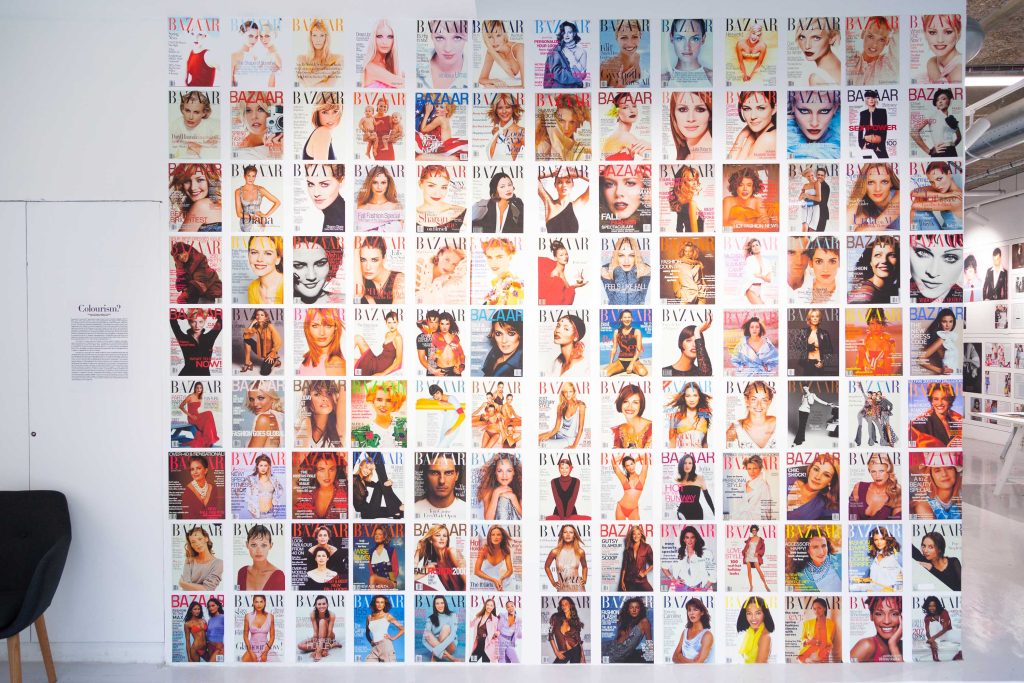 To close the exhibition, the fourth group presented 'Written Labour,' a selection of materials representing the glamorization of fashion labor during the Nineties. Focusing on the model as the epitome of this tendency, the curated material demonstrated how the visual, verbal, and written discourse equally participated in constructing the model. The section also researched how the glamorization of models is achieved through practitioners' work and a written discourse about the characteristics expected in models by editors, authors, journalists, and other players alike.