Ferragamo Museum visit in Florence
For their Fashion Curating project, first-year students had the opportunity of flying to Florence to discover the Museo and Fondazione Ferragamo. During the two days trip in Italy, students visited Museo Ferragamo, the Ferragamo archive, and the Manovia.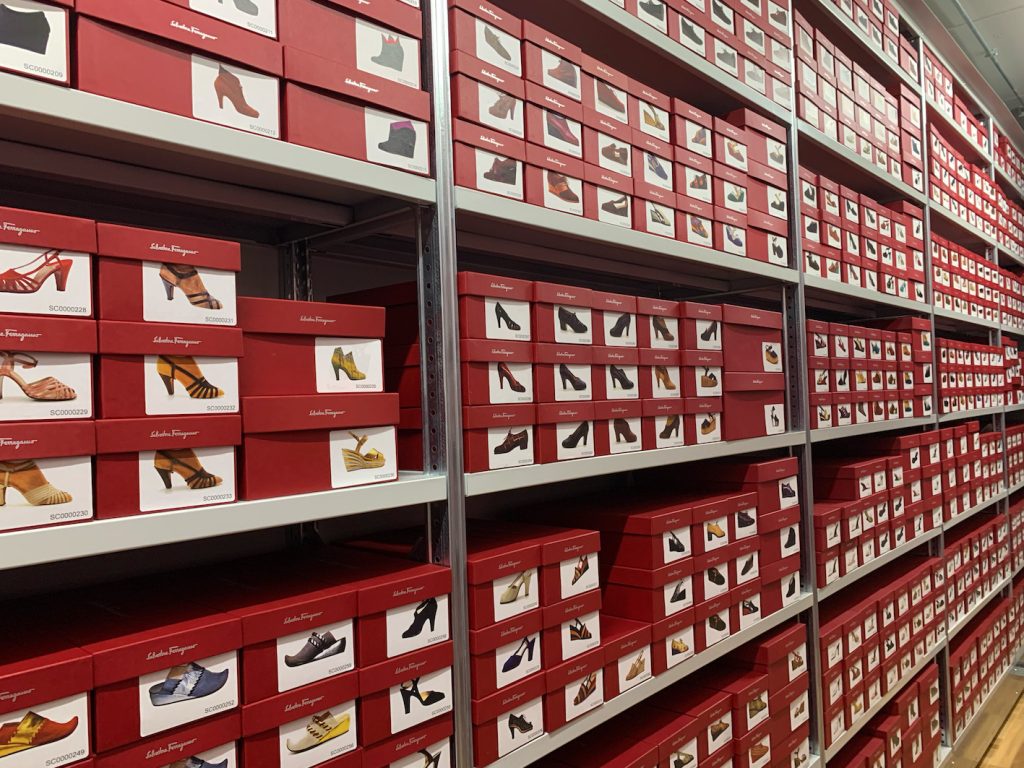 Upon their arrival, and after strolling down the city, students went to Palazzo Spini Feroni, the historical headquarter of Ferragamo and now the location of the Florence flagship store and of the Museo Ferragamo. They had a guided visit to the current exhibition Women in Balance, 1955 – 1965. An exhibition that honors the life and work of Salvatore Ferragamo's wife Wanda, who took over the company after the passing of her husband. In doing so, she needed to reflect on women's role in a changing society while balancing work and family and keeping the Salvatore Ferragamo brand as a synonym of innovation and high-quality design.
Besides knowing more about Wanda Ferragamo, and her close relationship with emerging artists of the decade, students had the opportunity to discuss the making-of the exhibition, the mechanics of loans in public and private archives work, and the curatorial tactics to attract new audiences.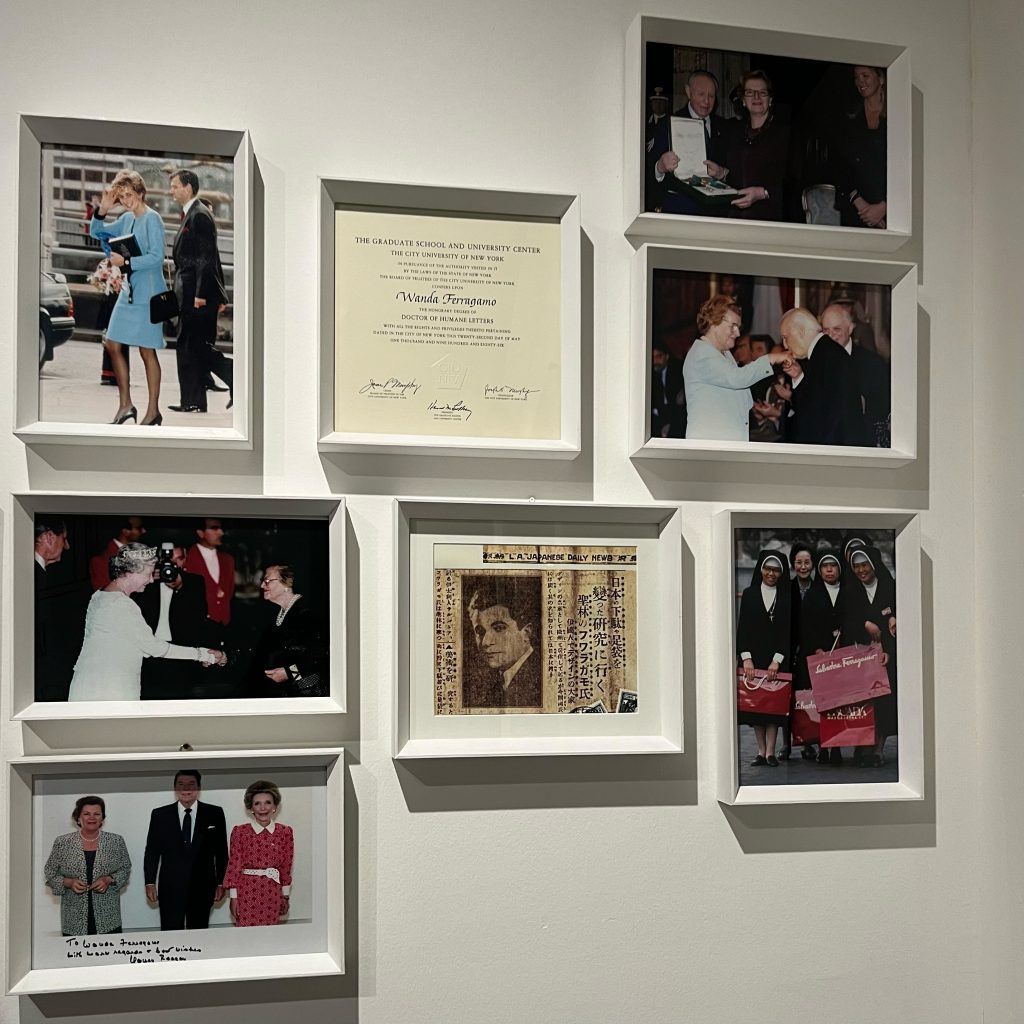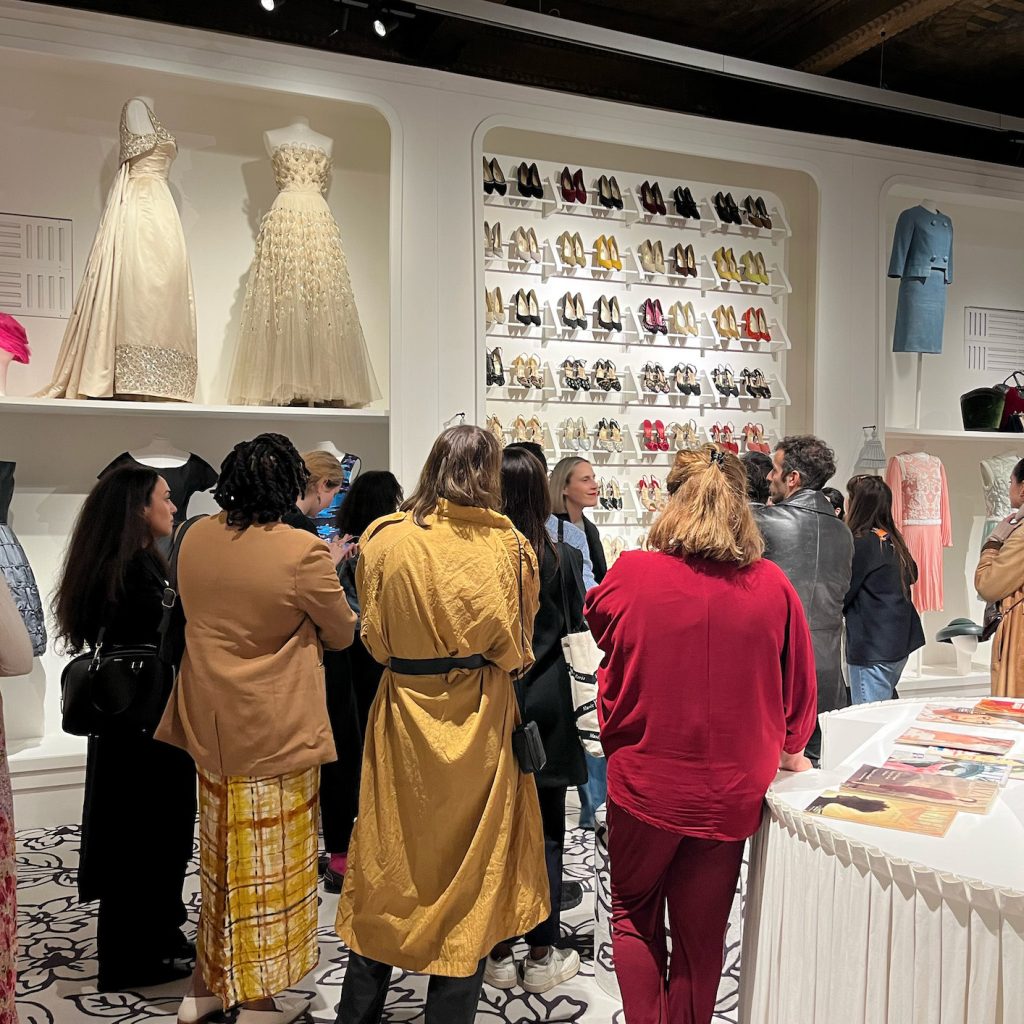 On the second day of their trip to Florence, students visited the archive of Ferragamo guided by the director of the Fondazione Ferragamo, Stefania Ricci. The students went through the different sections of the archive highlighting the importance of preserving the brand heritage not only through the collection of garments but also through historical documents such as photographs, lookbooks, sketches, and press releases. Reflecting on the practices of archiving, the students were able to appreciate how the mechanism of safeguarding a brand's material legacy helps to strengthen not only its historical identity but its outlook for the future.
After the archive session, students walk through the Manovia, the historical name of the shoe prototyping process that labels the amazing craftsmanship that characterizes the Ferragamo brand and heritage.