MA Fashion Studies Students Symposium 2023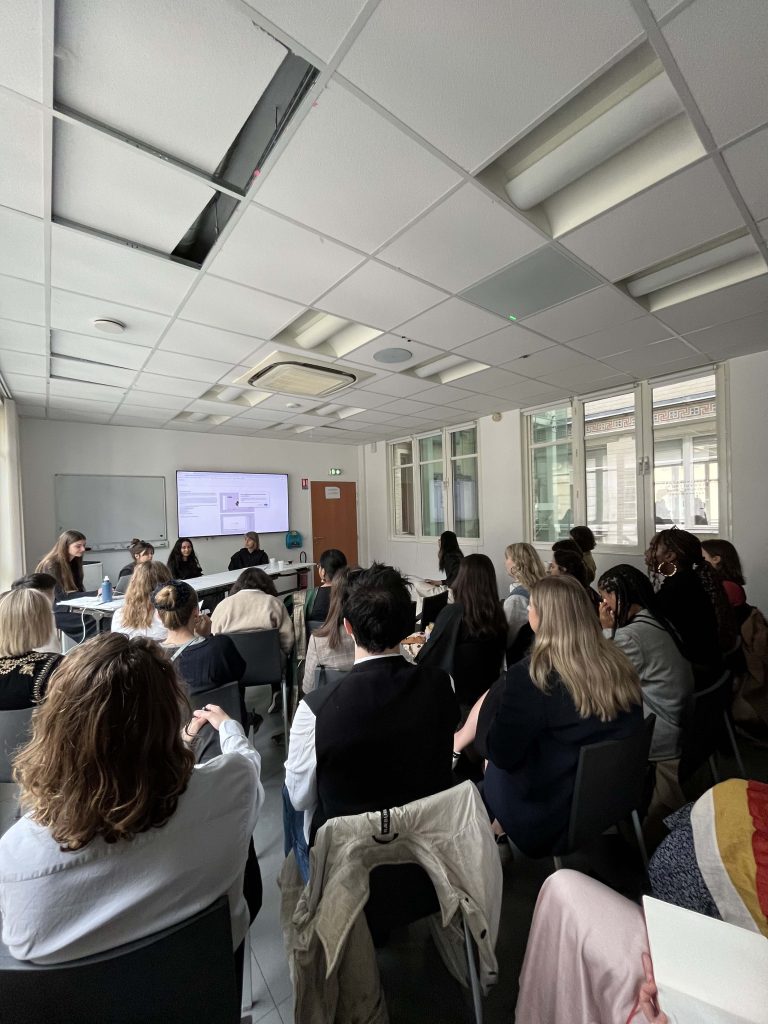 DIGITAL FASHION
This year's Students Symposium about Digital Fashion was organized in collaboration with the London College of Fashion MA Fashion, Cultures and Histories. For this edition, the symposium questioned how digitalization impacts the Fashion System. In addition, it sought to open the space for new knowledge and discussions regarding media, dress practices, curatorial practices, dress practices, sustainability, and identity politics, among others, in fashion studies.
The event consisted of three themed panels: Digital Narratives, Text, Memory, and Body, Digital Decolonization, and Digital Design: Virtual Fashion & Metaverse, a Business Perspective. We were pleased to welcome three key guest speakers: Femke de Vries, Not ___Enough Collective and Beata Wilczek who were joined by seven participants whose work enriched our discussion.
Digital Narratives, Text, Memory, and Body, was a conversation between Femke de Vries and Chinouk Filique de Miranda, who shared their experience working on the project wordsonfashionwebsites.com and discussed issues of hypertextuality, textuality storytelling, and engagement in the digital realm.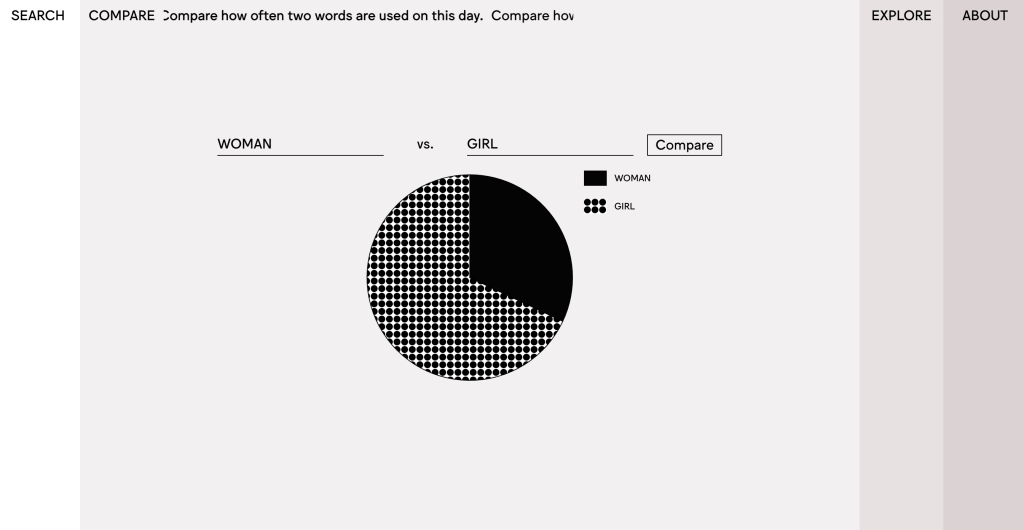 The panel also proposed interventions regarding digital fashion media, digital literacy, archiving, interactions of the senses, and the cinematic.
Interventions by:
Chinouk Filique de Miranda: Digital Literacy Index: an online directory for working with, through, and beyond digital.
Charlotte Brachtendorf: The Way It Moves: Digital Fashion and the Cinematic.
Madeleine Dunbar: A Haptic Case Study of Pinpoints Magazine.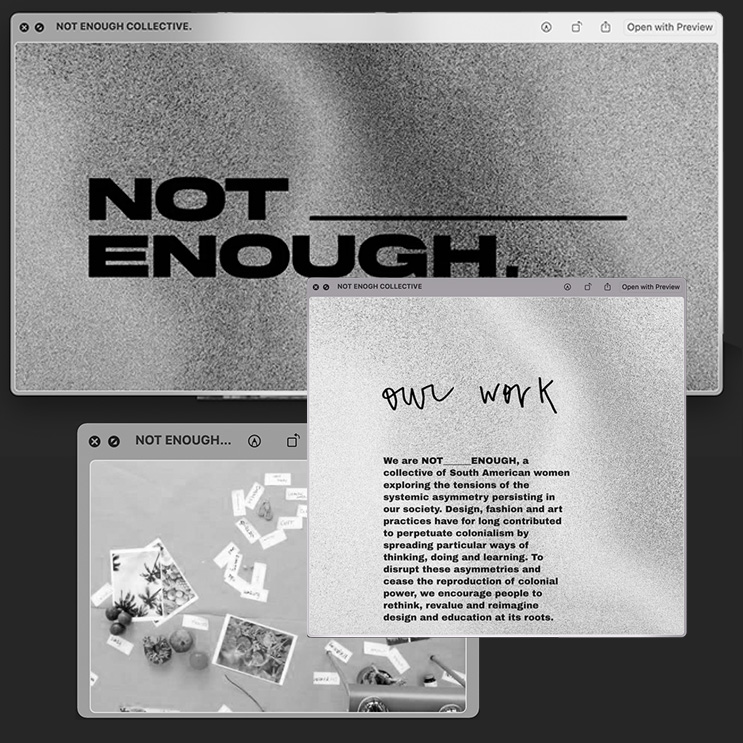 Digital Decolonization, led by Not___Enough Collective, discussed the possibility of a space for decolonization in the digital and curatorial practices. The panel also touched upon the nuances of how new fashion-related digital technologies interact with decolonizing practices, from the impact of apps on the dynamics of craft production in India to the curation of Queer fashion heritage.
Interventions by:
Pallavi Chamarty: Exploring the Use of Digital Media by Indian Crafts People. Milana Stewart: Orienting Identity: An Analysis of Strategies in Digitally Curating Queer Fashion Heritage.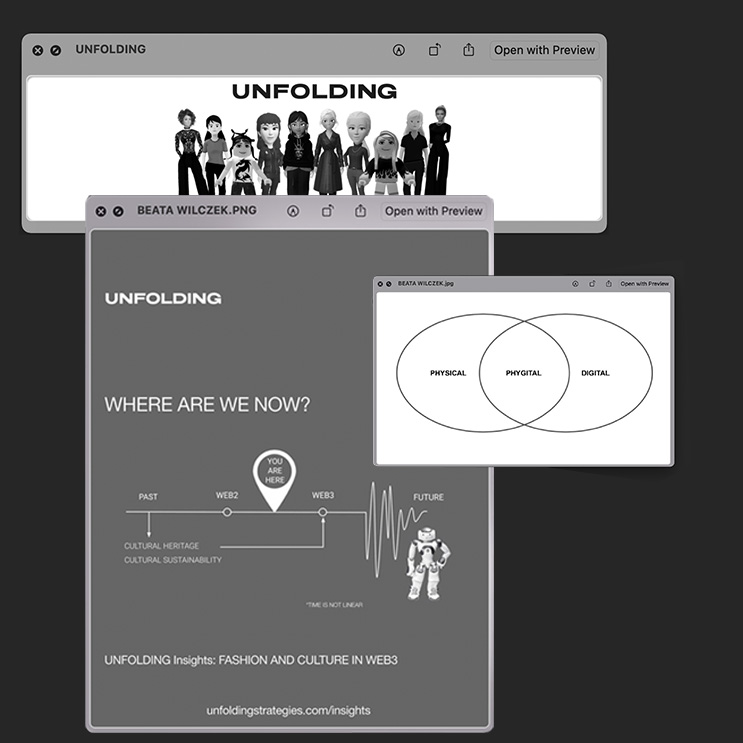 Digital design: Virtual Fashion & Metaverse, a Business Perspective, invited Unfolding Strategies' Beata Wilczek, who shared how algorithms, artificial intelligence, and other digital technologies have shaped the fashion business, but also the possibilities (for the future) and its limitations. Moreover, this last panel shared how some of the ways we value, see, design, consume, and generally perceive fashion have been heavily altered by digital platforms imposed on us.
Interventions by:
Monica Moon: Understanding TikTok e-girl's fashion media through Judith Butler's performativity.
Eleonora dal Bosco: Carnivalesque Practices and Cyborg Esthetics: A Study of the Grotesque of Demna.