Alumni Profile: Victoria Nergaard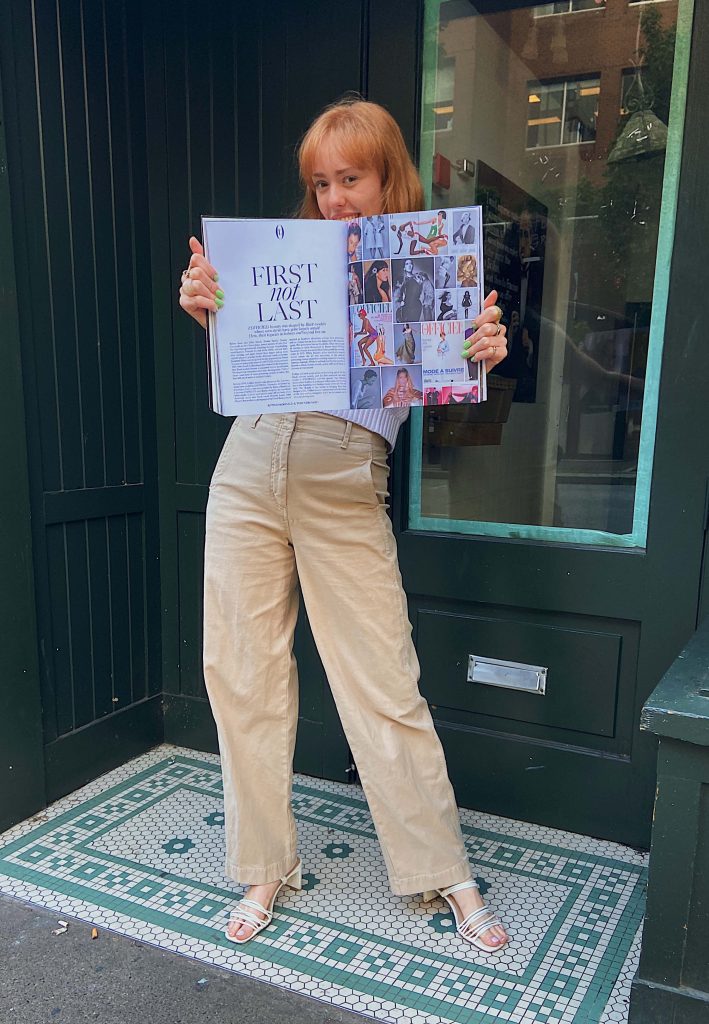 Victoria, or Tori, as people call her, graduated from Fashion Studies in 2020. While in Parson Paris, she focused her studies on fashion magazines, leading to a thesis project concerning national identity on Flare, a Canadian-based publication. Tori also had the opportunity to intern at the Association Azzedine Alaïa and L'Officiel, as an assistant archivist. 
It was also for L'Officiel that Tori contributed to the magazine's Centennial book project in collaboration with the Masters. "I participated in some writing, image selection, archival research, and developing the book's structure. It was one of my proudest moments," she shares.
After finishing Fashion Studies, she returned to Canada and worked for Artizia doing market research on trends and fashion culture. Recently, however, Tori moved back to Paris to work on Pierre Cardin's social media, "a very interesting experience since the Maison is developing a new era; besides, working with Couture is incredible."
Torie may not work in magazines full-time, but writes freelance and contributes to a costume design book (her dream job is to work on TV and Cinema costuming). She also works in Merde, an independent magazine published by her classmate Molly Apple, which is "an amazing experience because we have the freedom to create and publish what feels right to us," she concludes.
To stay up to date with Torie's work, visit her website