Internship Testimonial – Sofia Scoular Castillo
Recently, L'AIR Arts welcomed Sofia Scoular onto the team as an intern. Sofia is an Art, Media, and Technology, class of 2025 student.
L'AiR Arts is a not-for-profit International Research Arts Research Residency dedicated to fostering contemporary arts within a rich historical context. Situated in the heart of Montparnasse, Paris, in Cité Falguière, it occupies the previous homes and studios of renowned artists–then known as the the "Cité Falguière" or "École de Paris'– including Amedeo Modigliani, Tsuguharu Foujita, Constantin Brancusi, Chaïm Soutine, and Paul Gauguin. It was exciting for me to work in this space infused with such a rich history, and the people with whom I worked and the projects to which I contributed made it a rewarding experience that has broadened my horizons as I continue on my path towards a career in the field of art and design.
I found the job posting for a communications, events, and artists assistance position at L'AiR Arts on JobTeaser and applied immediately. My history professor kindly recommended me for the internship, and I had an interview with the Atelier 11 team the next week. Thanks in great part to my experience working at Parsons Paris as a "student helper," which involved pretty much exactly the kind of work they were interested in (making short videos, instagram posts, etc), they hired me on the spot. As I liked their personable and professional treatment in the interview, I gladly accepted.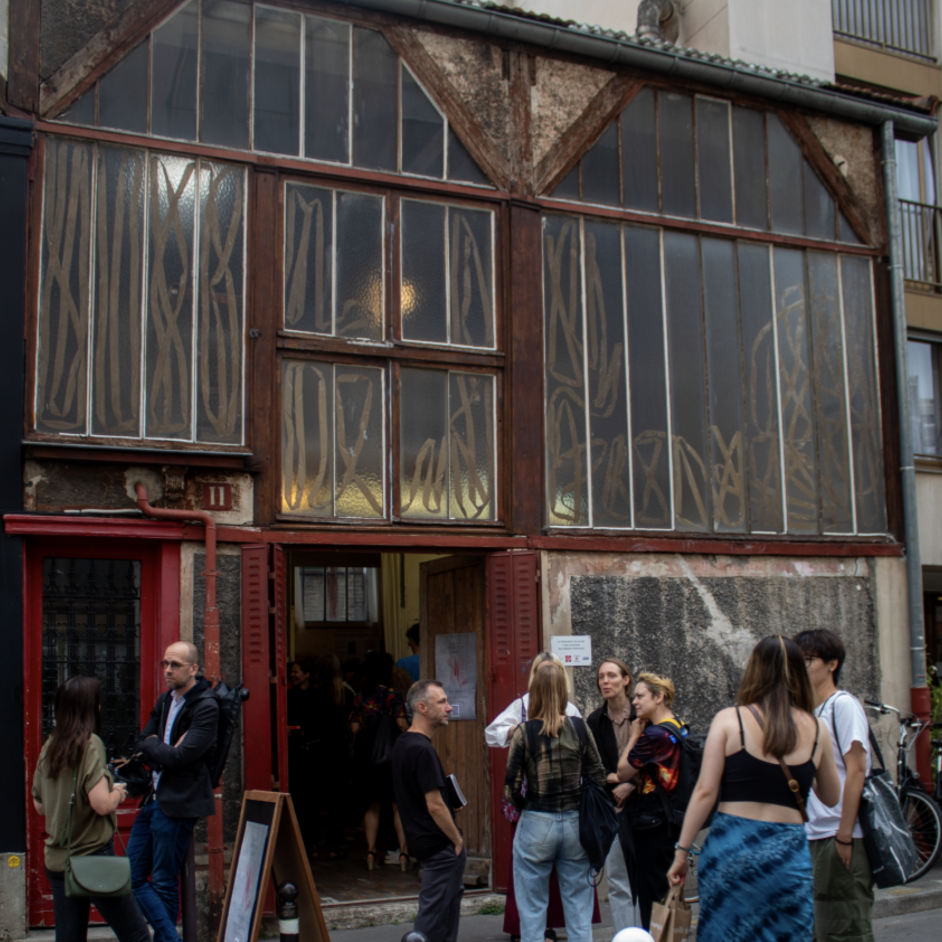 The internship involved a great deal of work, but work that I was glad to do because it was varied and interesting. I appreciated that the Atelier 11 team gave me a significant degree of autonomy and that they entrusted me with a diverse array of tasks, ranging from creating video content to photography (which even got published in established online publications!) to orchestrating a silent auction and collaborating with resident professionals. And as my responsibilities extended to graphic design and the leadership of several projects, I gained a comprehensive understanding of the organization's multifaceted nature in a short time. Moreover, I had the opportunity of working closely with experts in various fields, participating in meetings with architects, historians, and cultural engineers.
The internship was for two months, but I have continued to work with them on a volunteer basis for the Journées de Patrimoine event in September. I encourage you all to attend the Atelier 11's next event, "150 Years of Living Heritage," on September 16th and 17th between 11:00 and 18:00, which showcases its vision is to revive the open and creative energy of the École de Paris through its International Arts Research Residency and its work supporting cross-cultural dialogue through diverse cultural programming.