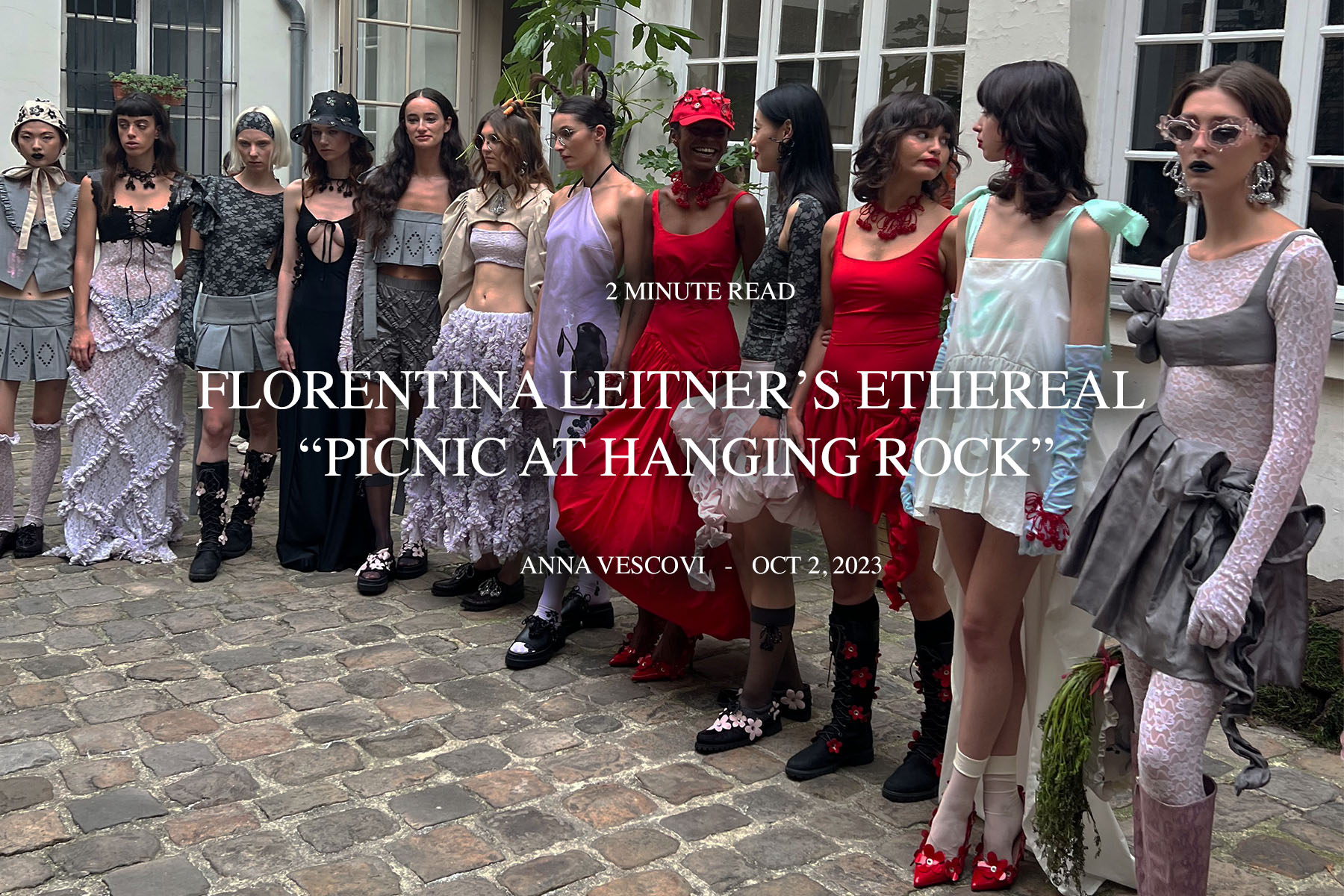 PFW Review – Florentina Leitner "Picnic at Hanging Rock" SS24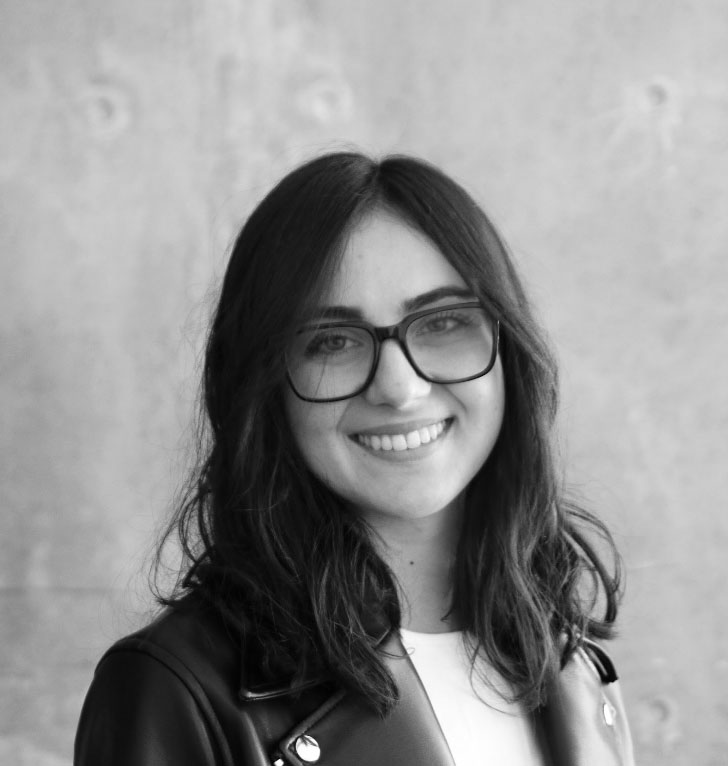 by Anna Vescovi
MFA Fashion Design & The Arts, 2025
"Picnic at Hanging Rock" proved to be an elegant affair of craftsmanship and ethereal imagination, uniquely capturing the essence of a feast for the senses.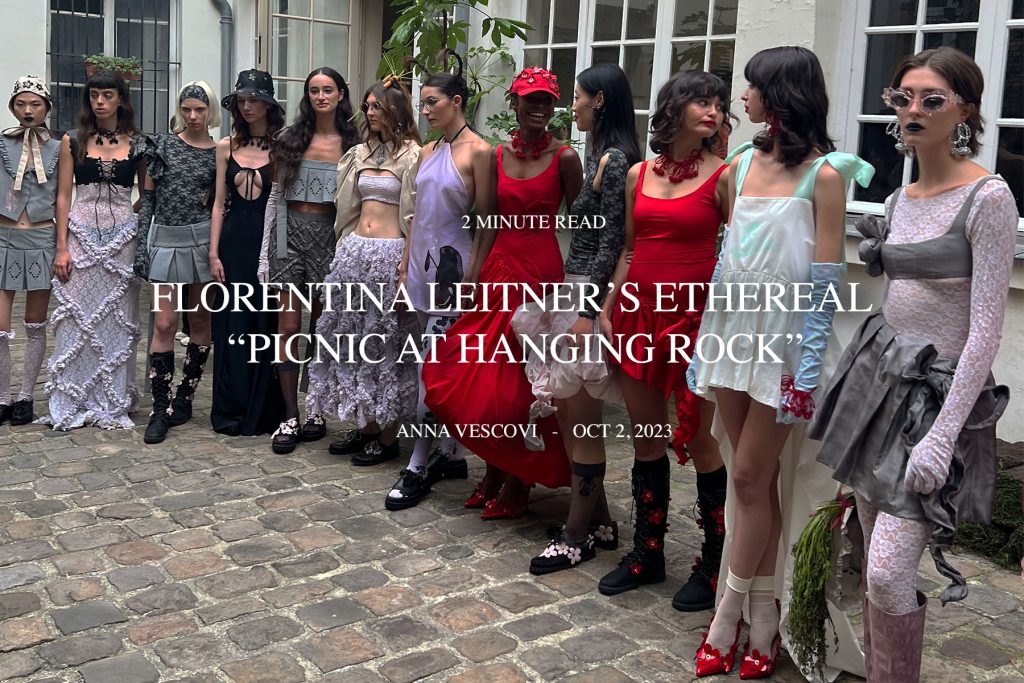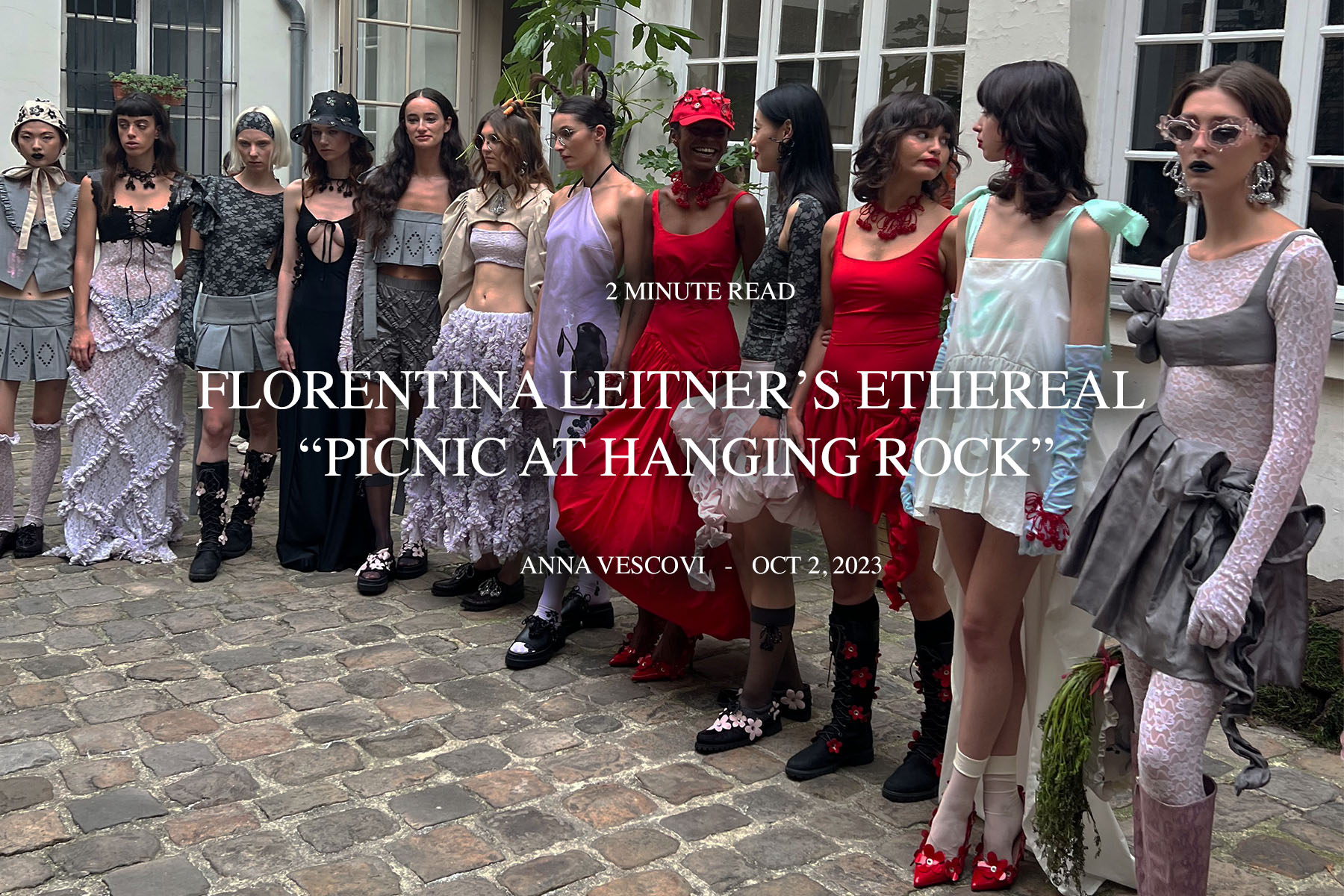 FLORENTINA LEITNER'S "PICNIC AT HANGING ROCK"
A PEEK INTO THE BRAND'S ETHEREAL SS24 COLLECTION
Step into the realm of Florentina Leitner's ingenious utopia. Just three years ago, Leitner launched her brand following graduation from Antwerp's Royal Academy of Fine Arts. Her design headquarters remain in Belgium with physical production spanning to intimate artisanal workshops throughout Italy. Her work is instantly recognizable and became immediately coveted for its imaginative silhouettes and floral iconography.
Leitner's latest PFW collection was showcased in an alternative universe, hosted in an intimate gallery space with mingling and cocktails in the private charm of the adjacent stone courtyard. This was, perhaps, one of the most honest showings of Paris Fashion Week, with the private runway demonstration spanning into the courtyard where attendees could closely observe the thoughtfully crafted details throughout the entire 20-look collection.
The chosen SS24 theme was motivated by the 1975 movie "Picnic at Hanging Rock." Peter Weir's cinematic mystery film follows the journey of young girls who fall under the trance of a spell while picnicking on a college outing in the forest. The film, which could be closely compared to Ari Aster's modern folk horror "Midsommar," infuses disillusioned charm with dark innocence. This season's collection carefully observes the emotional rollercoaster of a cinematic horror plot, subtly apparent in her selectively curated choice of show detail, palette and widely coveted technical construction.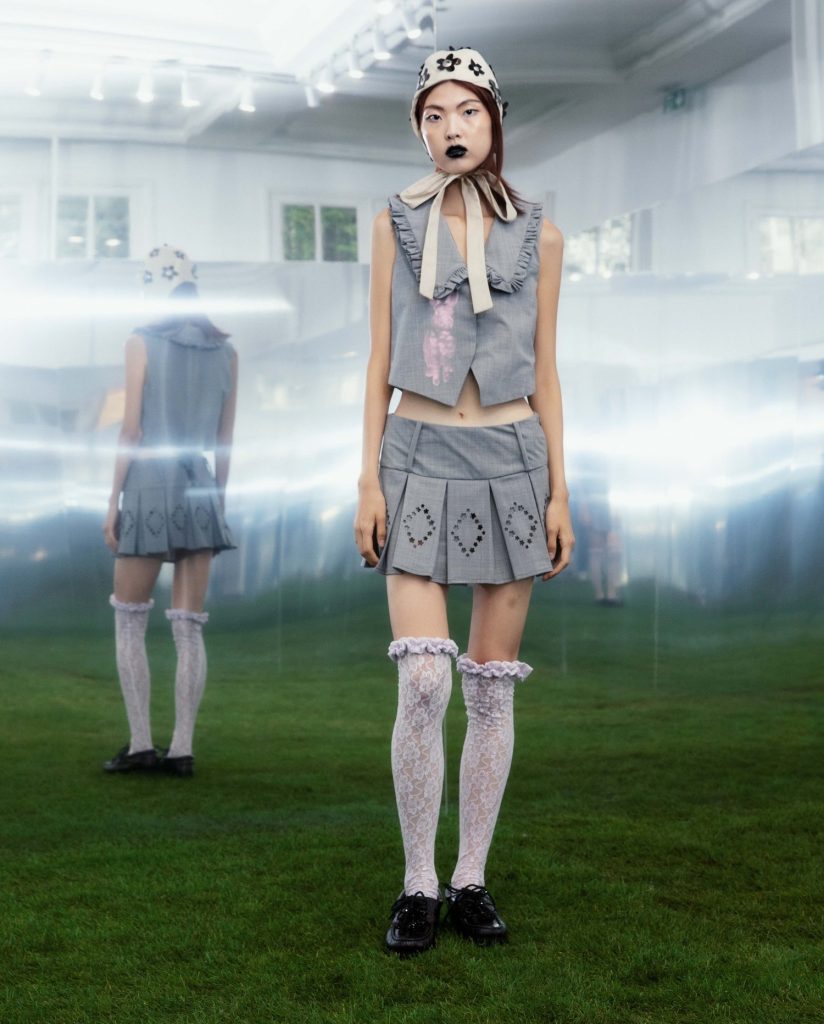 Leitner's runway demonstration took place inside a silver, misty mirrored gallery space which was coated in soft, cool grass. The lingering smell of raw earth paired with soft metallic reflections felt mystically futuristic. The lineup of twenty models promenaded the oblong space, weaving through guests situated on gingham linens; another fine example of Leitner's curated thematic details.
Each look was aesthetically cohesive through the brand's iconically recognizable metal-pierced glossy croc flowers and crystal candied jewelry. Collaborating artist Helena Thulin designed exclusive beaded bracelets, chokers, earrings and embellishments in the abstract form of cherries, ribbons and flowers; a synchronous icon for both Leitner and Thulin. Carrot hair curlers and pippi longstocking braids imply a hint of childlike innocence, with layered accessories spanning from bonnets and bustiers to sheer stockings and adorned loafers. Amusing voluminous hemlines swayed gracefully while lace applications and lattice embroidery were incorporated in a variety of 13 of the 20 looks. The strategic palette was curated with black, soft pink, and lavender with the joyfully unexpected punch of cherry red in two core looks, also seen sparingly in footwear and jewelry accessorization.
Designed with the customer in mind, Leitner effortlessly balances complexity with practicality. The show's collective display of functional layering is complete with infinite styling possibilities which further enhance both monetary and artistic values of the collection.
Unexpectedly whimsy with a touch of dark irony, the collection's cinematic influence is emphasized by the choice music score and slightly hypnotic aura of the models. The complete lineup was a cinematic spectacle in itself, each artistic detail of the show complemented the honest construction and technical perfection of the overarching vision.
"Picnic at Hanging Rock" proved to be an elegant affair of craftsmanship and ethereal imagination, uniquely capturing the essence of a feast for the senses.