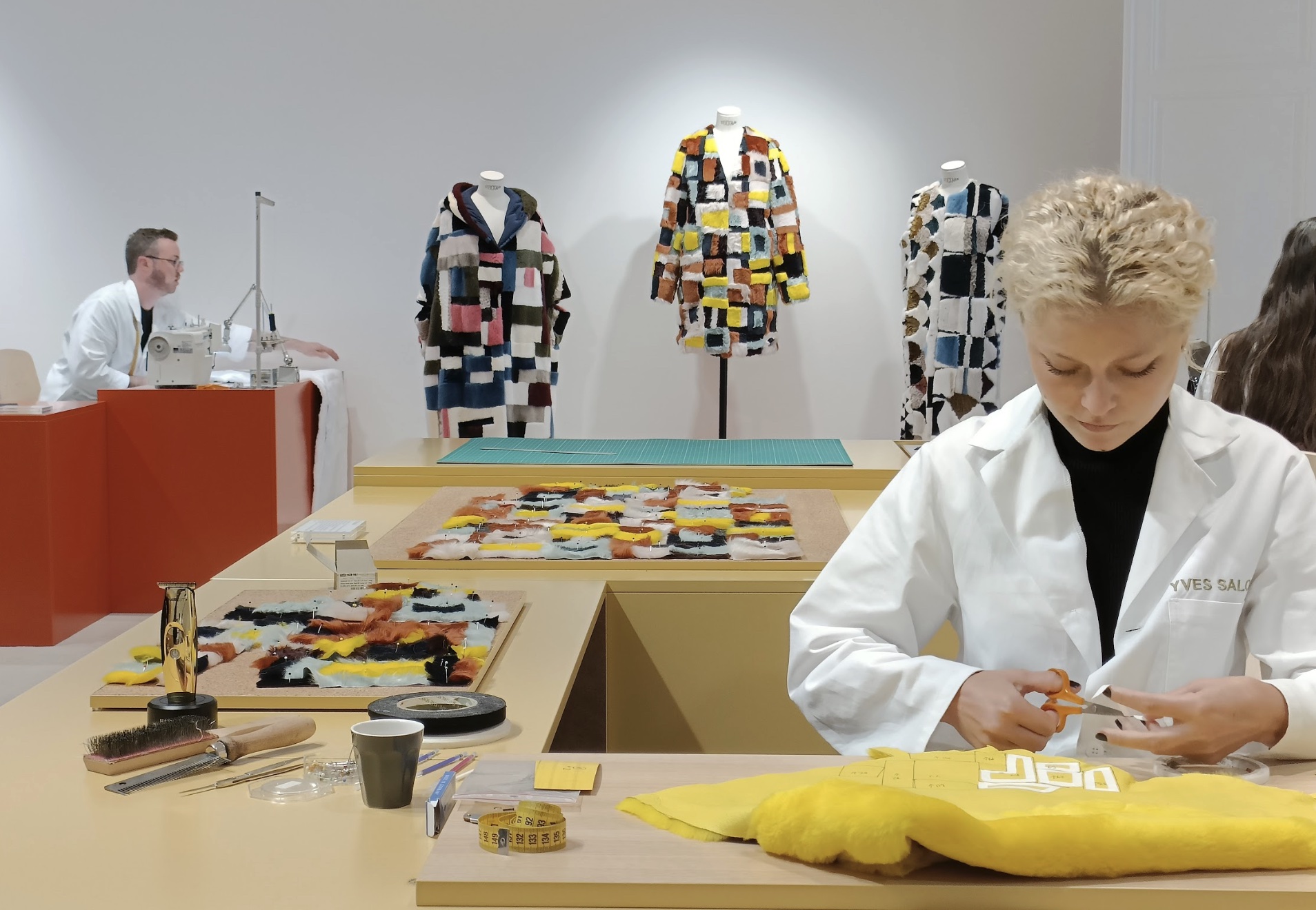 Parsons Paris visits Yves Salomon showroom
In September, our Fashion Design Sophomores and Juniors received a prestigious invitation to partake in a guided tour and presentation at the Yves Salomon atelier, nestled in the heart of Paris. They were introduced to a captivating collection, Pièces – a labor of artistry that demands a minimum of 100 hours of dedicated craftsmanship for each singular creation. Each item within this collection is a true original, meticulously handcrafted from carefully selected fur and leather fabrics sourced from their exquisite dead stock. This avant-garde concept embodies the very core of Yves Salomon's ethical philosophy, exemplifying their commitment to forging a path toward sustainable and ethically conscious high-end luxury fashion.
Carla Kristensen, a recent graduate (Fashion Design, Class of 2023), is presently in the midst of a six-month internship with Yves Salomon as a Studio Assistant. During the visit, our students had the unique privilege of witnessing Carla in action, allowing them to witness the intricate craftsmanship and attention to detail that defines her work.
After the guided tour of 'Pièces,' our students were led to the showroom to view this seasons Ready-To-Wear collection. To our astonishment, the presentation was personally delivered by none other than Yves Salomon himself. This captivating experience not only inspired our students but also offered a rare glimpse into the intricate processes that drive this prestigious brand forward.