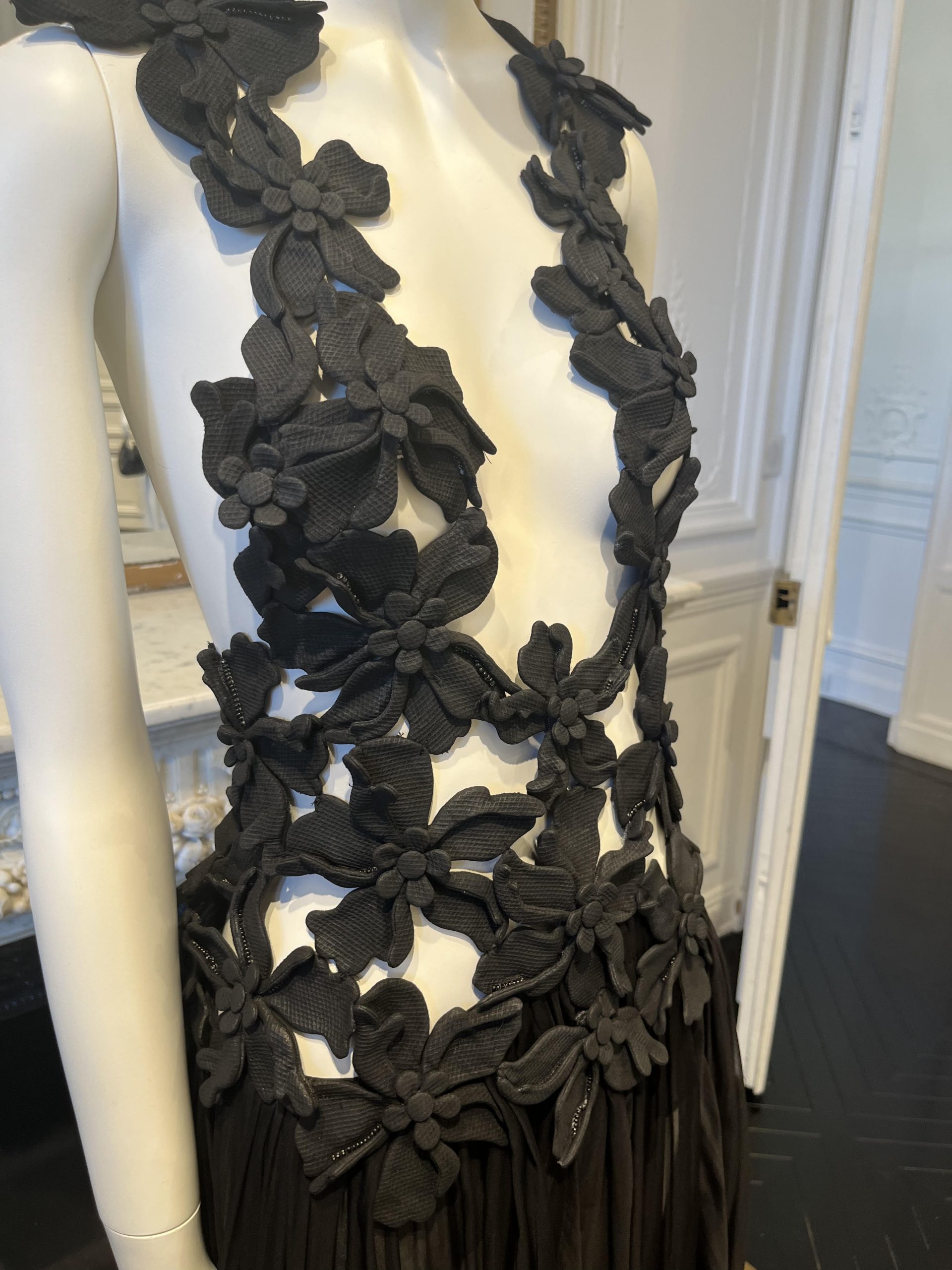 Visit to the Valentino Showroom – SS24
During this Paris Fashion Week, we had the privilege of selecting three of our fashion students to attend and provide Instagram coverage of the Valentino showroom, where the brand unveiled their latest collection. Explore their firsthand accounts of this remarkable experience below…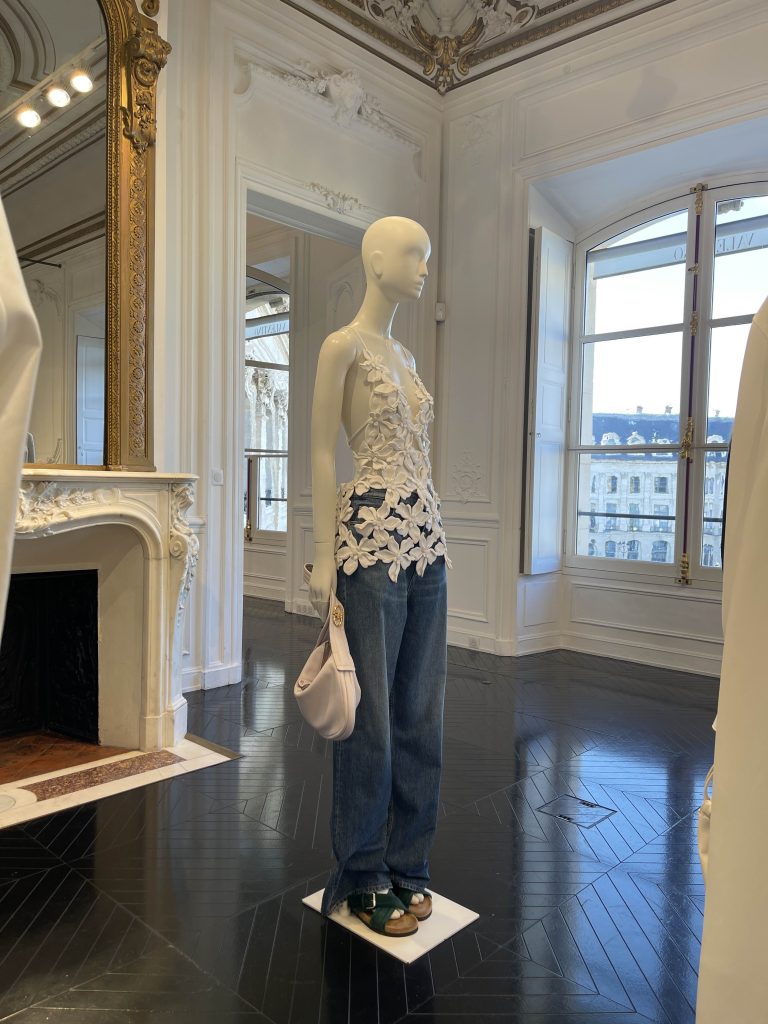 Olivia Hurst, Fashion Studies 2025.
"I had the honor to visit Valentino's SS24 showroom, creative directed by Pierpaolo Piccioli, in the heart of Paris. When we first enter the showroom, we are greeted by the opening look worn by Kaia Gerber, a stunning pure white dress artfully concealing and revealing in all the right places.
The collection is feminine perfection – it exudes an air of elegance, sophistication, indicative of sensuality and joy. In classic Pierpaolo style, each piece has more intricate details the closer you get, as beads are sewn into the crevices of the floral motifs. A recurring theme within this collection is the enchanting allure of the siren, manifesting in mermaid motifs intricately beaded into this fabric. The complexity of this craftsmen ship becomes increasingly beautiful upon closer inspection.
The colors are classically Valentino, strong and bright. When a woman walks into a room wearing a Valentino dress, it is guaranteed heads will turn, in bright red, pinks, pure white, or the blackest black. I truly enjoyed the natural and primal feeling this collection has, as it displays sirens, birds, flowers, pineapples, and more. This collection is a perfect balance of being modern while implementing natural structures. I am looking forward to how this collection will be interpreted by stylists and in editorials, and how these pieces will remain beautiful and relevant for many years to come."
Watch Olivia's Instagram reel here.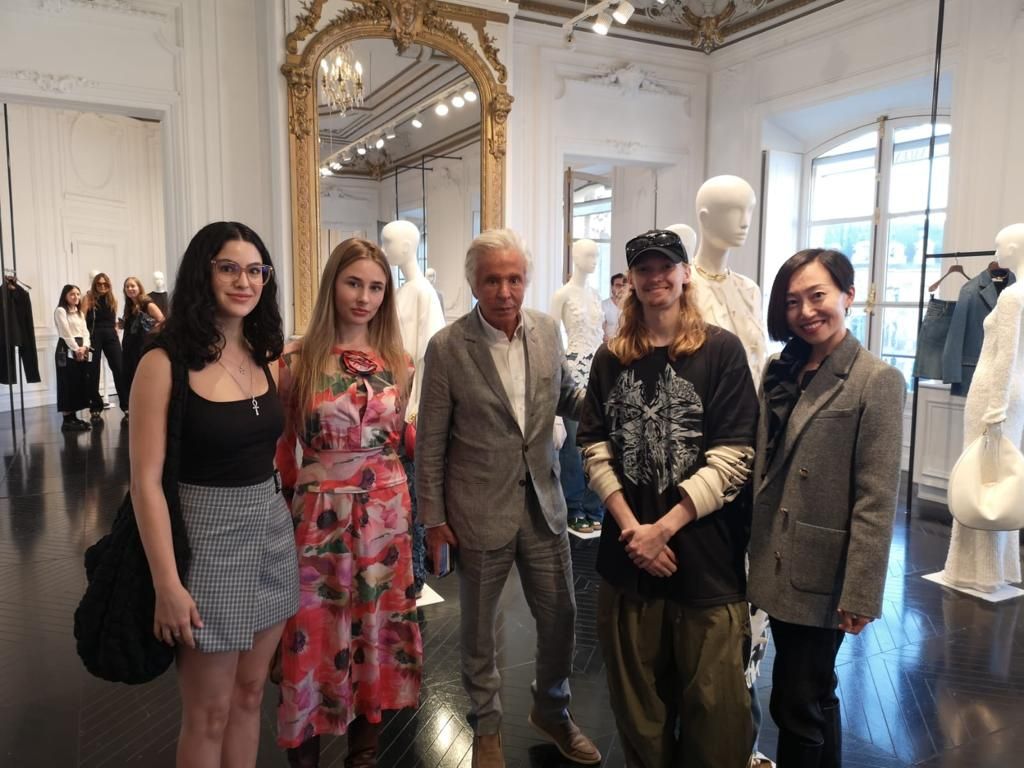 Sofia Fouroohi-Martin, Fashion Studies 2025
"Getting to see the latest collection up close and seeing the remarkable craftsmanship of each piece was truly a special experience. The attention to detail, the creativity, and the passion that radiated from every garment left me in complete admiration.
Fashion isn't just about clothing; it's about telling a story, expressing creativity, and pushing the boundaries of design. Valentino's latest collection embodies all of this and more. It not only pushed the boundaries of design with the stunning 3D look present in approximately 40% of the collection but also showcased what luxury fashion should be.
But it didn't stop there—the hand-cut and sewn 3D floral jeans, in particular, reinvented the idea of what a pair of jeans could be. They seamlessly fused art and fashion, and I couldn't help but be captivated by their uniqueness. It's a testament to the incredible talent of the brand's visionary Creative Director, Pierpaolo Piccioli, and the dedicated artisans who meticulously handcraft each Valentino collection.

I want to express my gratitude to the entire Valentino team for their warm hospitality and for allowing us to experience this moment. It's a true privilege to witness firsthand the magic that happens behind the scenes in the fashion industry. "
Watch Sofia's Instagram reel here.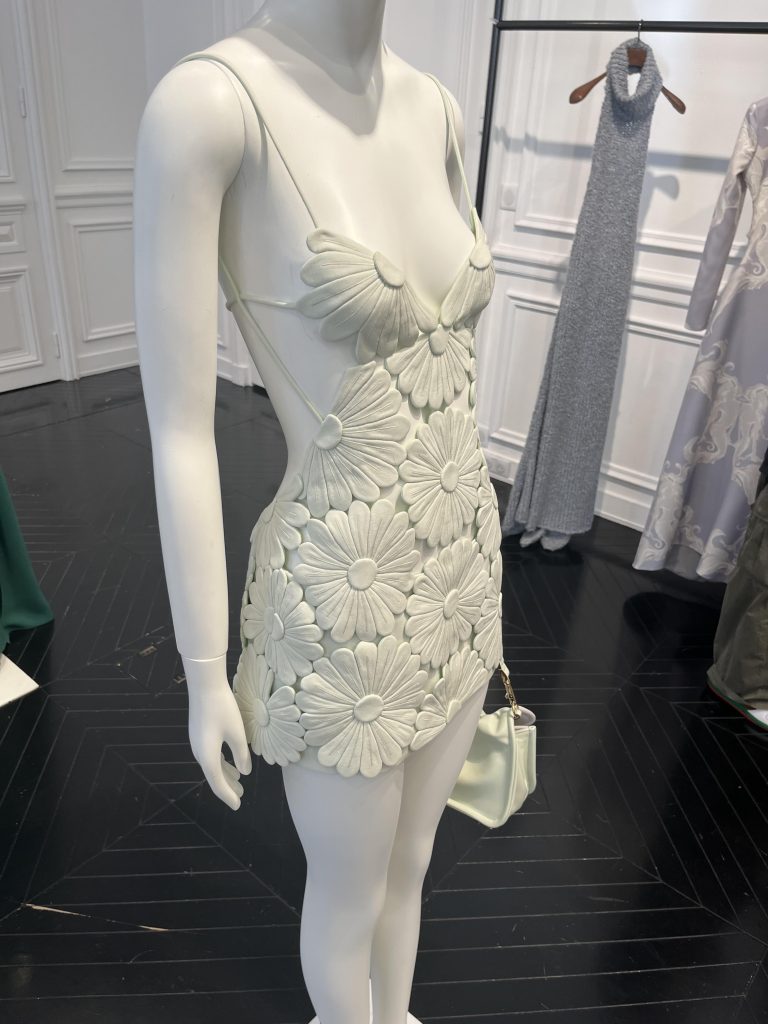 James Draudt, Fashion Design 2025
"Recently I was super lucky to be given the chance to visit the Valentino showroom at Place Vendôme with their recent ready to wear collection. The latest collection by Pierpaolo Piccioli appeared to be a beautiful celebration of summer and the symbols/materials that represent the season. There were beautiful floral motifs sewn by hand into 3D shapes and leather cutouts that would have taken painstakingly long, knit dresses with motifs of mermaids, and bright prints of pineapples and pomegranates. It is clear that although this is ready to wear, there is still an extremely large amount of skilled handy work put into creating the garments. All of the pieces were organized by color block and made for a very visually pleasing tour and the options to fit everyone's personal color style. My favorite piece was a pair of classic denim jeans adorned with 3D and cutout flowers that created a surreal and magnificent look. After seeing and feeling these awesome pieces I can't wait to see what may come next from the Maison."
Watch James' Instagram reel here.