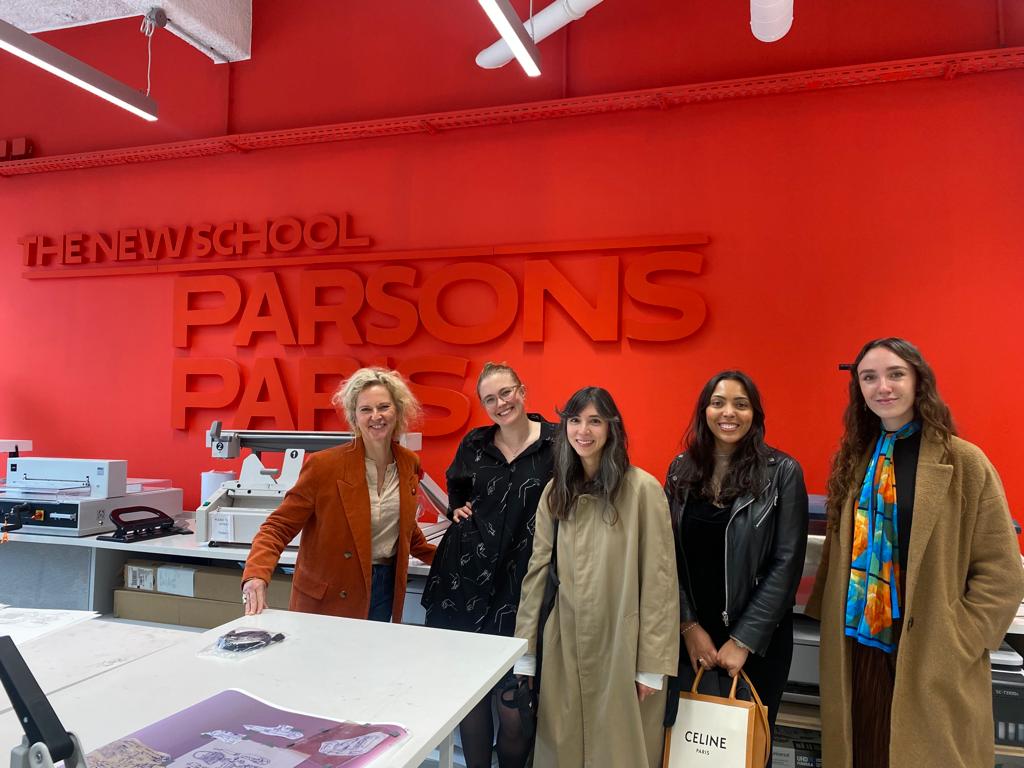 CELINE's visit to Romainville by Anna Vescovi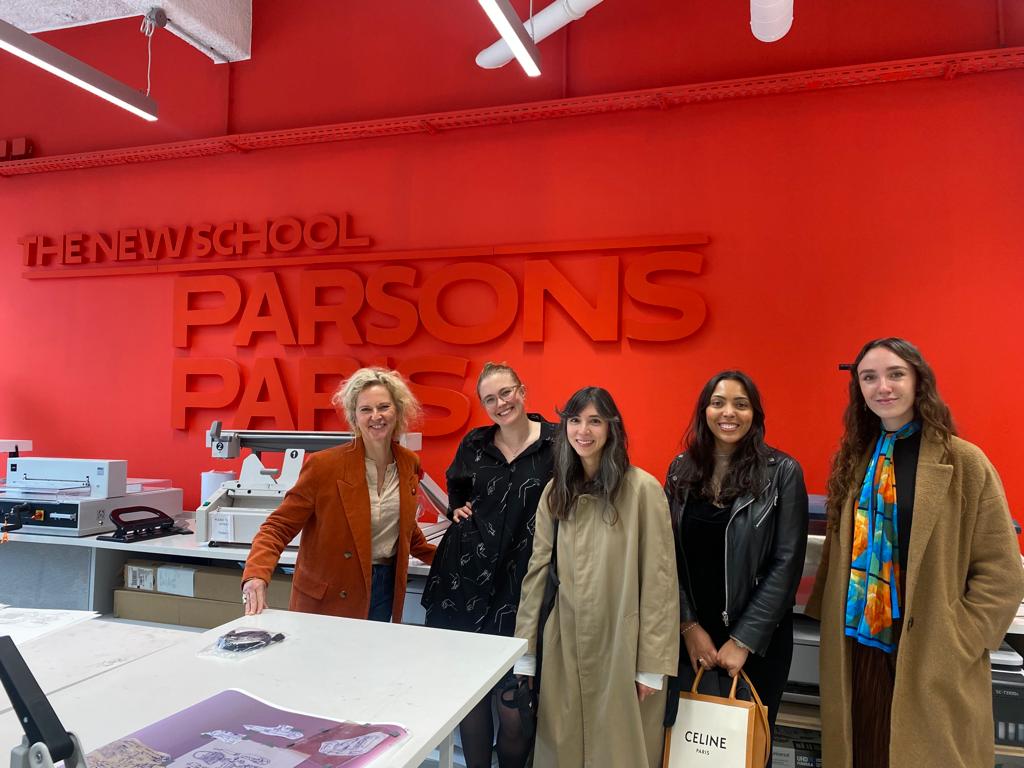 In the final days of October, fashion master's students, juniors and seniors gathered in Romainville for an exceptional visit from two of Celine's administrative and creative representatives. Shirley Laine, the maison's Campus Management for talent acquisition was joined by Celine's men's knitwear leader and former Parsons graduate, Allysha Fabe.
Laine's presentation of Celine's heritage decodes the past as inspiration for the maison's present global voice. The brand story begins when Parisian Céline Vipiana and her husband founded their made-to-measure children's shoe store in 1945. The brand successfully expanded and became the first women's ready-to-wear retailer with a couture-quality sportswear approach. It was a very progressive fifteen years for the brand; women's shoes, fragrance and Florentine-made leather goods were swift to follow with increasing demand.
In 1973, Céline's vehicle stalled on the Place de L'Etoile, perhaps the most inconvenient place in Paris to experience a malfunction. As she waited for help, she noticed the decorative chain surrounding the Arc de Triomphe. Et voilà, her new iconic emblem was born, inspired by the double links representing two "Cs" for the brand. The logo is often used on prints, leather goods and fragrances where it continues to serve its life as the maison crest.
In 1996, LVMH purchased Céline where the brand was most notably home to Michael Kors and Phoebe Philo who catapulted its essence into international limelite. After Philo's infamous decade with the maison, Hedi Slimane took to the helm with an edgy, contemporary ethos captured through a youthful Parisian lens. In stride with Celine's heritage, Slimane continues to present the Triomphe accessory line as a signature of the house.
Celine has grown to an impressive 178 global stores with 2,500 employees and 4 collections a year. Now, Allysha Fabe and other fresh, respected visionaries administer Celine's design sectors within Slimane's vision. Fabe graduated from Parsons fashion in New York, then pursued a master's degree at Paris' coveted La Fabrique. From graduation, she took the industry by storm with an impressive résumé of production roles with Courrèges, Balmain, Chanel and now Celine. Within men's knitwear, she oversees the swift preparation and production of ready-to-wear collections which require a highly trained eye. With the exponential growth of the maison, the magnitude and experience of its behind-the-scenes creatives, like Fabe, remain the best in the world.
Parson's career arrangements are an insightful way to learn about (and meet) the leaders in fashion, facilitated here with two women who make it possible for Celine.
Thank you Shirley and Allysha for sharing your afternoon with us at Parsons Paris.
Article by Anna Vescovi, Fashion Design & The Arts – 2025