Category

| Featured
RSS feed for this section
By
wilburw
on
May 20, 2016
in
University News, Leadership, Schools, Featured, Parsons School of Design, The New School for Social Research, Eugene Lang College of Liberal Arts, Schools of Public Engagement, Mannes School of Music, School of Drama, School of Jazz
Speakers and Honorary Degree Receipients Get to the Heart of their Advice to The New School's Graduating Class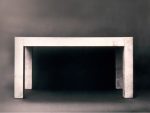 NEW YORK AND PARIS, November 12, 2012— Parsons The New School for Design has announced it will establish a new academic center in Paris, opening in Fall 2013, which will build upon its long history of engagement and exchange with this world capital for art and culture.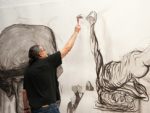 The New School Art Collection and the Sheila C. Johnson Design Center at Parsons present Re-Imagining Orozco, a multimedia exhibition exploring the legacy of influential Mexican artist Jose Clemente Orozco's mural cycle, A Call to Revolution and Table of Universal Brotherhood, at The New School. Coinciding with the Bicentennial of the Mexican Revolution, the exhibition […]
Media Contacts
FOR IMMEDIATE PRESS INQUIRIES:
Amy Malsin
Assistant Vice President, Communications and Public Affairs
212.229.5667 x3094
malsina@newschool.edu
David Koeppel
Associate Director, Communications
212.229.5667 x3794
koeppeld@newschool.edu
Will Wilbur
Senior Manager, Communications
212.229.5667 x3990
wilburw@newschool.edu
Merrie Snead
Manager, Communications and Community Relations
646-909-4684
sneadm@newschool.edu
For all general inquiries, please call 212.229.5151 or email communications@newschool.edu.
OFFICE
Marketing and Communication
79 Fifth Avenue, 17th floor
New York, NY 10003
212.229.5151
Communications@newschool.edu
Categories
Archives
In the Headlines
Katya Ekimian, BFA Fashion Design '21, designed a dress for the Met gala (The New York Times)

A study by NSSR/Milano faculty member Darrick Hamilton sheds new light on America's racial wealth gap (Think Progress)
A study by NSSR's Shai Davidai confirms that you're really going to regret not chasing your crazy dreams (Inc.)

Susan Rubin, Illustration '82, is an accomplished pet trainer, and gives her recommendations for a healthier life for senior dogs (Consumer Advocates)
Alexandra Délano, chair of Global Studies, penned an op-ed on how the Mexican government supports its 'migrant heroes' while shunning individuals who are deported back to the country (The Los Angeles Times)