Steps towards an embodied psychoanalysis and psychotherapy: From Dissociation-Enactment to the Fracturing of Embodied Wholeness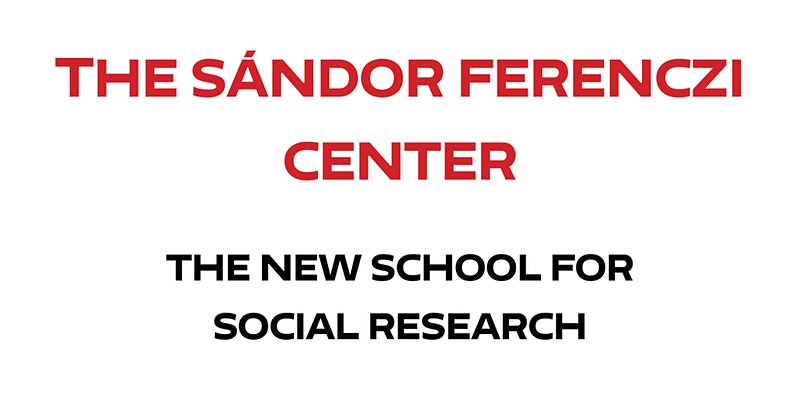 Presents
Steps toward an embodied psychoanalysis and psychotherapy
Saturday, October 24, 2020
10:00 a.m.  –  3:00 p.m. Eastern
Online via Zoom
Book your ticket HERE
General Admission: $50
CE credit add-on: $25
Students: $25
New School/NYU Postdoc students: Free (email NSSRFerencziCenter@gmail.com with your student N# to reserve a spot; limited number of seats available)
CE Credits (4 hours) available
for Social Workers and MHCs
Presenters:
Jon Sletvold, Psy.D.
Doris Brothers, Ph.D.
Miriam Steele, Ph.D.

Moderator:
Adrienne Harris, Ph.D.

In our workshop last year, we focused on dissociation which often involves the forgetting of traumatic experiences. This year our focus is on remembering. In our view, mind, from birth on, involves the creation of narratives, both verbal and nonverbal, that are based on embodied memories. We believe that even when narratives are conveyed without words, they are never created and possessed by one person but reflect the interweaving of the familial, cultural, historical, and political situations of all involved. Stories of race, class, ethnicity, gender and sexuality are all interwoven into the narratives that organize our lives.
Ever since Freud's earliest efforts to develop his theory of transference, memory has played a key role. In this workshop we will try to show how narratives, and the embodied non-verbal memories on which they are based, contribute to a new understanding of transference. When viewed from the perspective of the ever-changing embodied memories of both patient and therapist, transference is seen as a shifting flow of I, you, we and world. We propose that transferences often become rigidified in the context of trauma. Clinical material as well as exercises that illustrate the ubiquity of memory will be offered. We will conclude with embodied supervision focusing on the interplay of therapist's and patient's memories.
As we have done in previous workshops, experiential exercises and embodied supervision will be offered.
Adrienne Harris will again be the moderator.
**********
Program
10:00 – 10:15 Introduction by Adrienne Harris
10:15 – 10:30 Opening Exercises: Participants will sit comfortably in their places as they scan the surround. They will then be asked to pay attention to any memories that occur to them. They then will be invited to comment on what aspects of themselves or the group or the surroundings seem to have stimulated their memories.
10:30 – 11:15   Paper presentation by Doris Brothers and Jon Sletvold on narrative, memory and transference followed by Q & A

11:15 – 11:30   Break
11:30 – 12:15 Paper presentation by Miriam Steele followed by Q & A
12:15 – 1:00 Lunch
1:00 – 1:45 Discussion among presenters and participants led by Adrienne Harris
1:45 – 2:45 Embodied Supervision focusing on narrative and memory
2:45 – 3:00 Closing Exercise. Participants are asked to become aware of any thoughts and feelings that they may have at the close of this workshop.

Jon Sletvold, Psy.D. is faculty, training and supervising analyst at the Norwegian Character Analytic Institute. He teaches embodied perspectives on psychoanalysis and psychotherapy in Europa, USA and China. He has written articles and book chapters on embodiment in psychoanalytic theory, practice and training. He is the author of The Embodied Analyst: From Freud and Reich to Relationality, Relational Perspectives Book Series, 2014, winner of the Gradiva Award, 2015

Doris Brothers, Ph.D. is a co-founder and faculty member of the Training and Research in Intersubjective Self Psychology Foundation (TRISP). She co-edited Psychoanalysis, Self and Context with Roger Frie from 2015 to 2019. She serves on the advisory board and council of IAPSP. She is the author of three books and many journal articles. Her latest book, Toward a Psychology of Uncertainty: Trauma-Centered Psychoanalysis was published by Analytic Press in 2008. She has presented workshops on embodiment with Jon Sletvold in New York, Beijing, Shanghai, Dublin and Vienna. She is in private practice in Manhattan, New York, USA.
Miriam Steele, Ph.D. is Professor of Psychology, at the New School for Social Research where she co-directs (with Dr. H. Steele) the Center for Attachment Research. Dr. Miriam Steele is also an Anna Freud Center trained psychoanalyst. Miriam initiated the London Parent-Child Project, a major longitudinal study of intergenerational patterns of attachment whose outcomes included the development of the Reflective Functioning concept and manual. Dr. M. Steele has also carried out longitudinal attachment research in the context of child maltreatment and adoption. Miriam, with Anne Murphy and Howard Steele, has pioneered the development and delivery of the Group Attachment-Based Intervention (GABI) aimed at preventing child maltreatment, and promoting secure child-parent attachments. Dr. Steele is among the 2017 Bowlby-Ainsworth Awardees so recognized by the Center for Mental Health Promotion. She is co-editor of the 2008 book, Clinical Applications of the Adult Attachment Interview, and the 2018 Handbook of Attachment-Based Interventions, both published by the Guilford Press, New York. Dr. Steele is a member of the Adult Attachment Interview Trainers' Consortium.

Adrienne Harris, Ph.D. is Faculty and Supervisor at New York University Postdoctoral Program in Psychotherapy and Psychoanalysis. She is on the faculty and is a supervisor at the Psychoanalytic Institute of Northern California. She is an Editor at Psychoanalytic Dialogues, and Studies In Gender and Sexuality. In 2009, she, Lewis Aron, and Jeremy Safran established the Sándor Ferenczi Center at the New School University. She, Eyal Rozmarin and Steven Kuchuck co-edit the Book Series Relational Perspectives in Psychoanalysis. She is an editor of the IPA ejournal psychoanalysis.today.