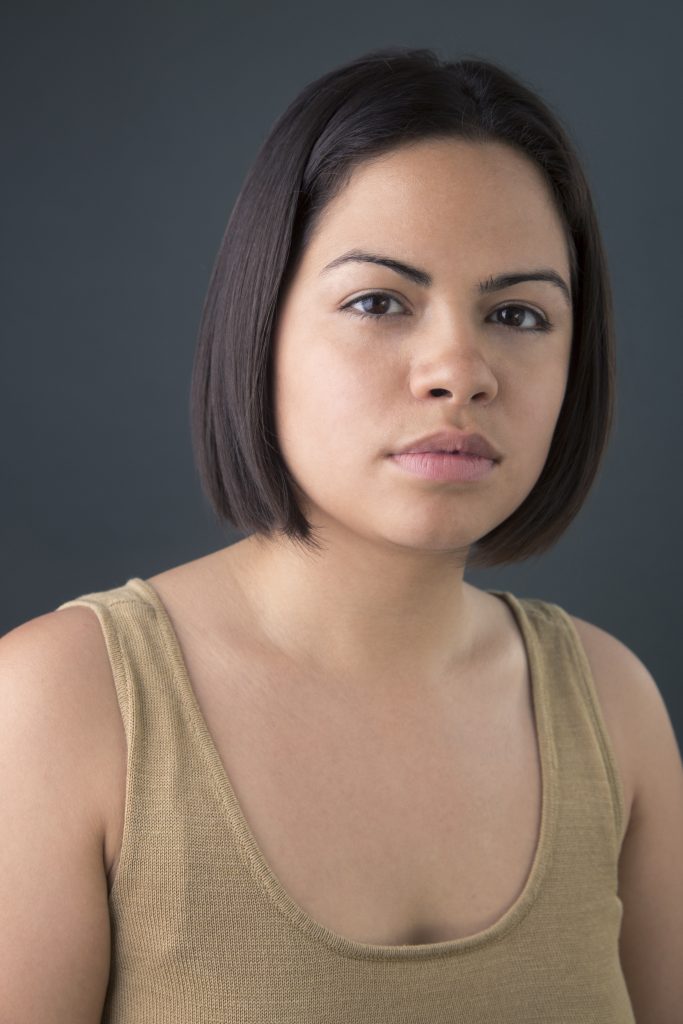 Alumni Spotlight: Natalie Marrero
Natalie Marrero
Urban Studies, Class of 2014
Current job:
Executive Director,
Viver Brasil Dance Company
Describe yourself in 3 words
Fearless, Shero, Culture-sustainer
What was your favorite course at The New School and why?
Rick McGehey's course in the Master's program was exciting for me. He had a lot of federal government experience and there was something about him that was always fun. At the time I was working for the city of New York – I worked under both Mayor Bloomberg and De Blasio doing both domestic violence advocacy work, and a lot of event planning and community events.
It was interesting seeing somebody who was working on a federal scope and talking about the seriousness of policy in the real world. He showed us a clip of Kanye West and [talked about] how the immediate reaction was to be mad at West for saying "George Bush doesn't like black people," but it's necessary to talk about what his [George Bush] choices in our government did that majorly affect people of color – specifically black people in New Orleans after hurricane Katrina, which can also be seen in how the Trump Administration has responded with Hurricane Maria in Puerto Rico right now. As a woman of color who has always worked in low income communities and schools on a city level, that was the first time I'd been exposed to someone who wasn't part of my community – that might not think like me or look like me – discussing that reality in our government.
Tell us about your current job.
I work as the Executive Director of an Afro-Brazilian dance company that is currently celebrating its 20th year. I've stepped into the role taking something a founder has created and am working to sustain that vision in a really authentic way. The work that Viver Brasil does represents and is centered around Salvador, Bahia Brazil, where the largest amount of Africans slaves were taken than anywhere else in the world. Preserving and listening to the ancestral wisdom of Africans that were taken from their homes and found themselves in Brazil and recreated and sustained their own culture and identities. It's connected to a higher spirituality, ancestry, and wisdom.
How did your studies at The New School prepare you for what you do now?
I started my career as an educator. I was also curating events, and creating opportunities for myself and other artists to develop and showcase their work in NYC. Then I started working for the Mayor's Office of New York, in the Domestic Violence wing, for 4-5 years before switching to Community Engagement under De Blasio.

I represent an organization that, at its core, is about Africans recreating their own history in a new place. I think about government and policy all the time because my decisions affect a company of black and brown people that have a deeper mission to share their own expression as artists and in this climate, continue to preserve deeply important histories of African and Latinx people. Fortunately, The Los Angeles County Arts Commission is very much interested and invested in how to inform nonprofits to be advocates in addition to a group of local non-profits working with Viver Brasil to continue to host Undoing Racism Workshops in LA hosted by the Peoples Institute for Survival and Beyond.
Through initiatives by the LA County Arts Commission, I am now trained to register people to vote, so now I can train my artists and staff to teach and educate our community – a community of people who might not have the opportunity to register to vote. They might not know where to go or what to do. My job as the Executive Director is to run the ship, make sure people are where they have to be – but on a larger scale, I have the responsibility of preserving a culture that is beyond me.
I'm a 25 year old executive director – I'm a very young woman who just so happens to have this job. I am the face of young leaders and the face of the people who will transform a society that, at times, doesn't make sense. My school career is a part of me every day and has everything to do with my life now.
Where did you grow up and how did that affect the experience of attending college in NYC?
My family is from New York – born and raised at 125th Street & Broadway. I have a deep connection to that community and that specific block. In the 1980s my parents moved out of the city when they got married because it was dangerous and not safe to raise and educate children. My grandmother [in New York] helped raise me, so I feel like I've both grown up in New York and New Jersey, but I identify personally with New York. I see New Jersey as a place I lived and went to school in, I never felt connected with that community but by 14 or 15 I was working and training as a professional dancer in New York City.
When I went to The New School I got to experience a part of New York that was different from the one I identified with. It was a whole new world for me. Over time I thought I would never leave New York – and then I moved to Los Angeles. The interesting thing for me was discovering a new city and that was really important to me. Those are the kinds of things that I keep with me now.
If you could be any animal, what would you be?
A butterfly. My parents had a large collection of preserved butterflies behind glass, so I've always loved them. The process of how a butterfly becomes a butterfly is beautiful. I think about that in terms of my career – I am where I am but this is not the end all of myself – and I think a butterfly is a nice visual for that.