Asked by Kids: COVID-19 Coloring Book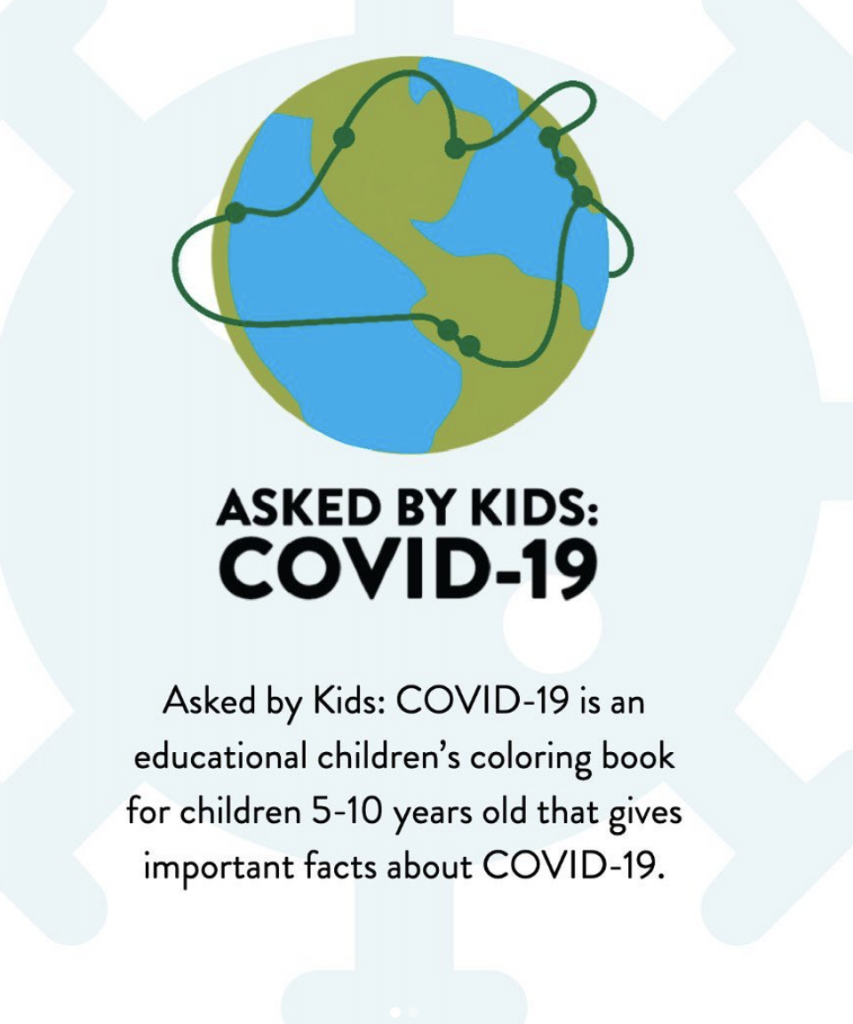 Asked by Kids: COVID-19 is an educational children's coloring book (for children aged 5-10 yrs old) with an interactive narrative, providing important facts about the COVID-19 virus.
This coloring book comes from 14 interviews conducted with children quarantining in seven different countries in the world, such as Peru, Spain, Germany, and India. Asked by Kids: COVID-19 is set to be shared openly and freely to reach as many kids and families as possible. It is also being distributed by Artists Striving to End Poverty and Equity for Children.
As schools switched to remote learning, activities that are educational and entertaining are useful for parents to navigate this confusing and disruptive time in their children's lives. This project was started by Ana Holschuh, Global Studies & Integrated Design, and Julie Vantrease, Integrated Design.
To keep up with this work, follow @askedbykids on Instagram!