Environmental Studies student Noemi Florea publishes book on Climate Change
Noemi Florea is a designer and writer seeking to integrate multimedia design with systemic change. She is a third-year student at The New School in New York City, where she is receiving a BFA from Parsons School of Design in Integrated Design and Sustainable Cities, and a BA from Eugene Lang College of Liberal Arts in Environmental Studies and Economics. Her first book, The Public's Guide to Climate Change Mitigation, explores the financial and political mechanisms available for economic transition.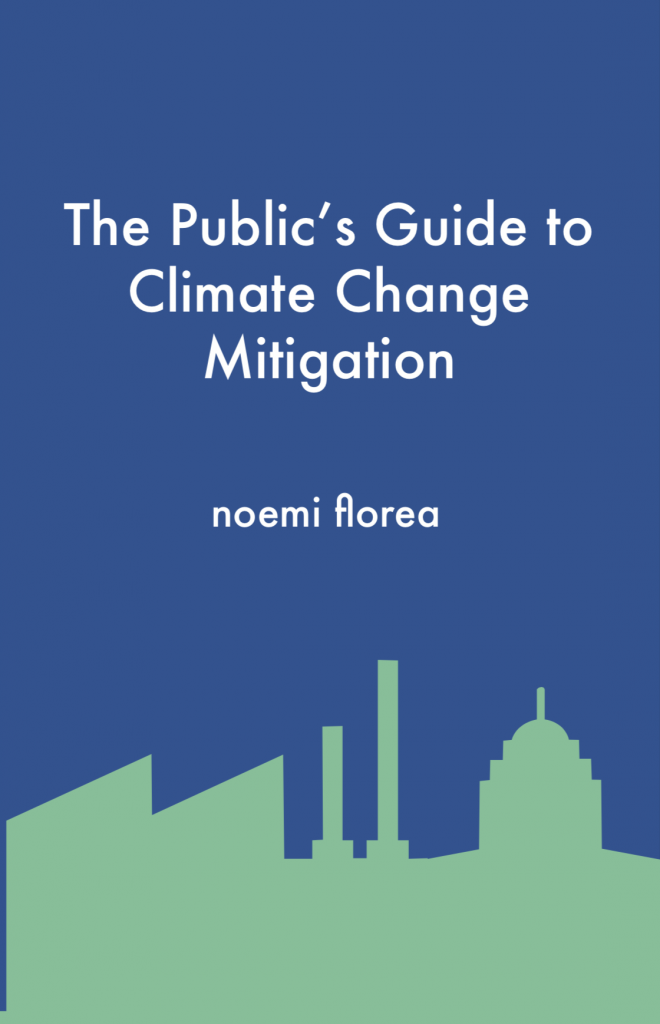 The Public's Guide to Climate Change Mitigation provides a guide to the economic system and evolving it for the coming climate. Detailing from the microeconomy in how a manager can evolve his operations, to the macroeconomy in what our options are to regulate global emissions, to ultimately how we can reinstate democracy in policy-making, this book will prove useful to every individual thinking about matching his or her operations to the pressing demands of a new ecological order.