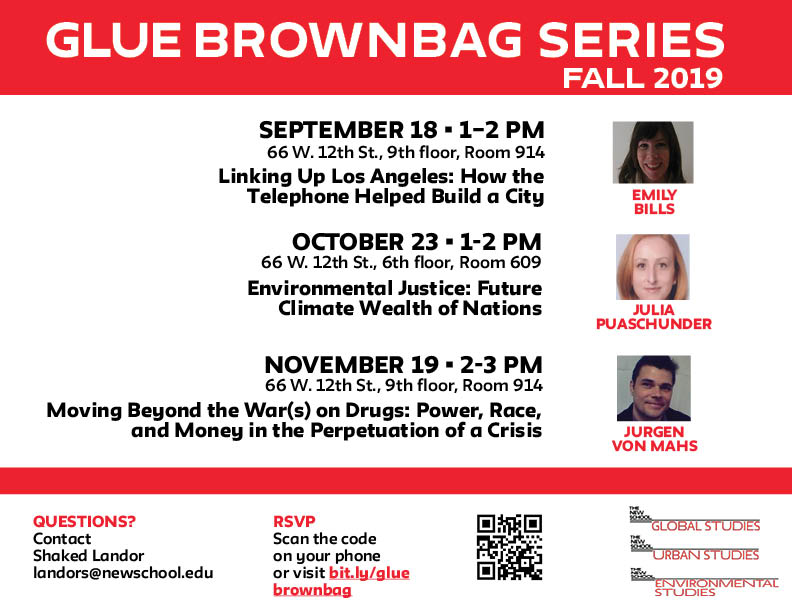 GLUE Brownbag Series – Fall 2019
Join us for our Fall 2019 GLUE Brownbag Series, with more details below: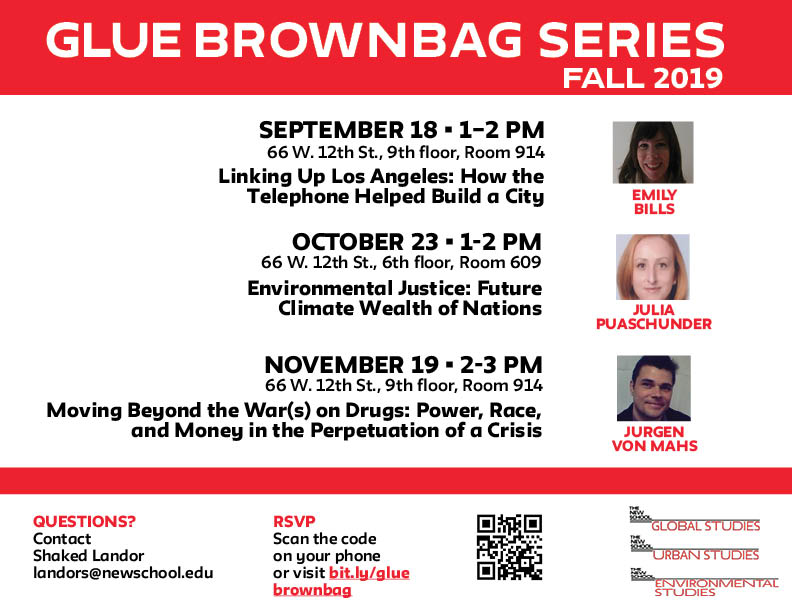 Remember to bring your lunch! Those who RSVP at http://bit.ly/gluebrownbag will receive a copy of the paper in advance.
Presented by the Global, Urban, and Environmental Studies (GLUE) Programs at the Schools of Public Engagement at The New School.