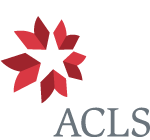 Rachel Heiman awarded ACLS Fellowship
Congratulations to Rachel Heiman, professor of Anthropology and chair of Urban Studies, on her ACLS Fellowship!
Rachel Heiman F'18
Associate Professor
Anthropology
The New School
last updated: 04/03/18
ACLS Fellowship Program 2018
Associate Professor
Anthropology
The New School
Retrofitting the American Dream: An Ethnography of Suburban Redesign
Speculation about the future of the suburban American dream has intensified in recent years, as economic conditions, energy concerns, and climate change make the low-density landscape of single-family homes increasingly unviable. There has been a growing literature on design, planning, and policy efforts to reimagine automobile suburbs for a more sustainable future. Yet there has been little ethnographic research that explores the effects and affects of introducing mixed-use neighborhoods, urban densities, and green design to suburban areas accustomed to the converse. This multi-sited book project draws on ethnographic research in four communities in the United States in which residents, developers, local officials, and transnational corporations are negotiating aspirations for—and anxieties about—the material and social future of American suburbia. This study sheds light on the formation of new subjectivities and modes of governance at the intersection of sustainable suburbanism and social justice concerns.