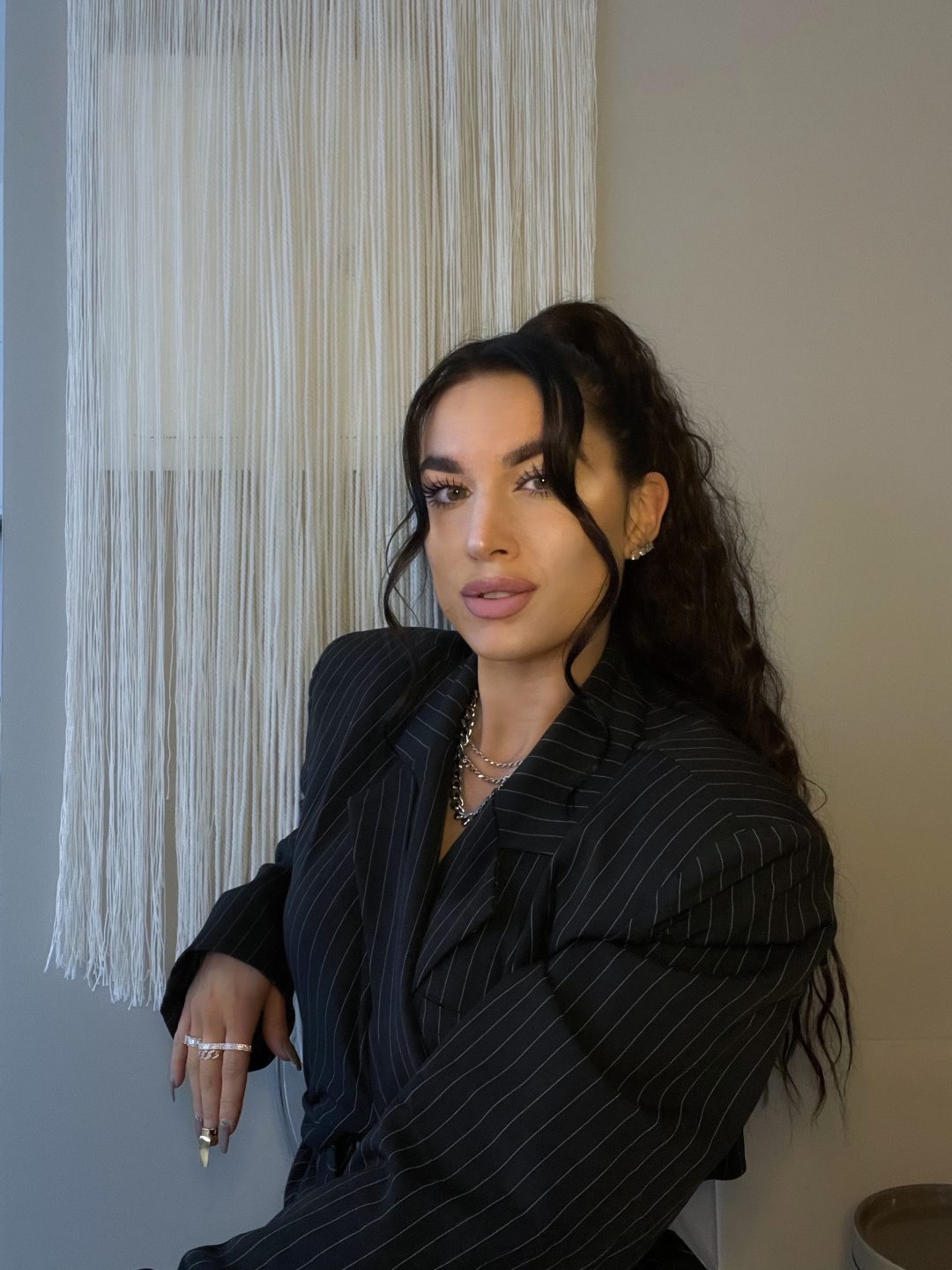 Oda Olafsrud, MA Architecture '17, Designs Serene Spaces Using Natural Materials
When renovating and redecorating an apartment in New York City, most designers tackle ordinary problems, such as enlarging a bedroom, or adding a bathroom. For Oda Olafsrud, MA Architecture '17, she had a slightly more challenging project when Joe and Cynthia Germanotta asked her to help them convert a duplex unit that had been used as a screening and recording space by the previous owner, director Robert Altman, into a fully habitable home.
Oda Olafsrud was introduced to the project by Robert Kirkbride, Dean of the School of Constructed Environments at Parsons, and after meeting with the Germanottas, she knew she had to pursue the incredibly unique opportunity.
"For a long time, I have wanted to start my own brand, and my vision was to create something out of the ordinary," shares Olafsrud. "With the Germanotta project, I was in charge of the design, as well as project managing everything with the subcontractors. In the end, I was on-site supervising to make sure everything got completed."
Inspired and influenced by Scandinavia aesthetics, the redesigned apartment incorporates the designer's hallmark materials, including poured-in-place concrete, natural elements of wood and marble, and voluminous glass. She also kept details of steel from the original apartment, an effort that underscores the importance of sustainability for the designer. Olafsrud wanted to create a serene and harmonious atmosphere, and the color palette consists of creamy whites, grey tones, and different textures and shapes.
"The clients trusted my vision, and it was essential for me to represent female artists," said Olafsrud. "Some of the objects are custom-made by myself, and the sculptures on display are from Alicja P. Birkner and Simone Bodmer-Turner, while Alice Gao photographed the space."
Olafsrud's work is rooted in the space where art, movement, and fashion collide, and she finds influences in all of those disciplines, among many others. She notes that her time at Parsons gave her the platform to realize her full potential, and push her in new directions as a creator, thinker, and designer.
"I aim to test new boundaries into what can become visually and experientially powerful atmospheres," she says. "I believe the role of the designer is the choreographer to generate the process and product. I would say I choreograph spaces. As a creator, I am dedicated to creating spaces of meaning that inspires and gives absolute serenity."
Various alumni from the School of Constructed Environments have been making an impact in their respective fields recently, including Evan Landau, MFA Industrial Design '20, who designed a smartphone holder for young people to encourage better phone habits, and Trinetra Manickavasagam, MFA Lighting Design '20, who won a grant from the Illuminating Engineering Society for her thesis project.
Since relocating to Oslo, Olafsrud has opened House of Creation, an interdisciplinary design studio dedicated to the highest level of creative expression and detail. The agency will represent different creative talents that reflect the principles of diversity and equality, and who she plans on collaborating with.