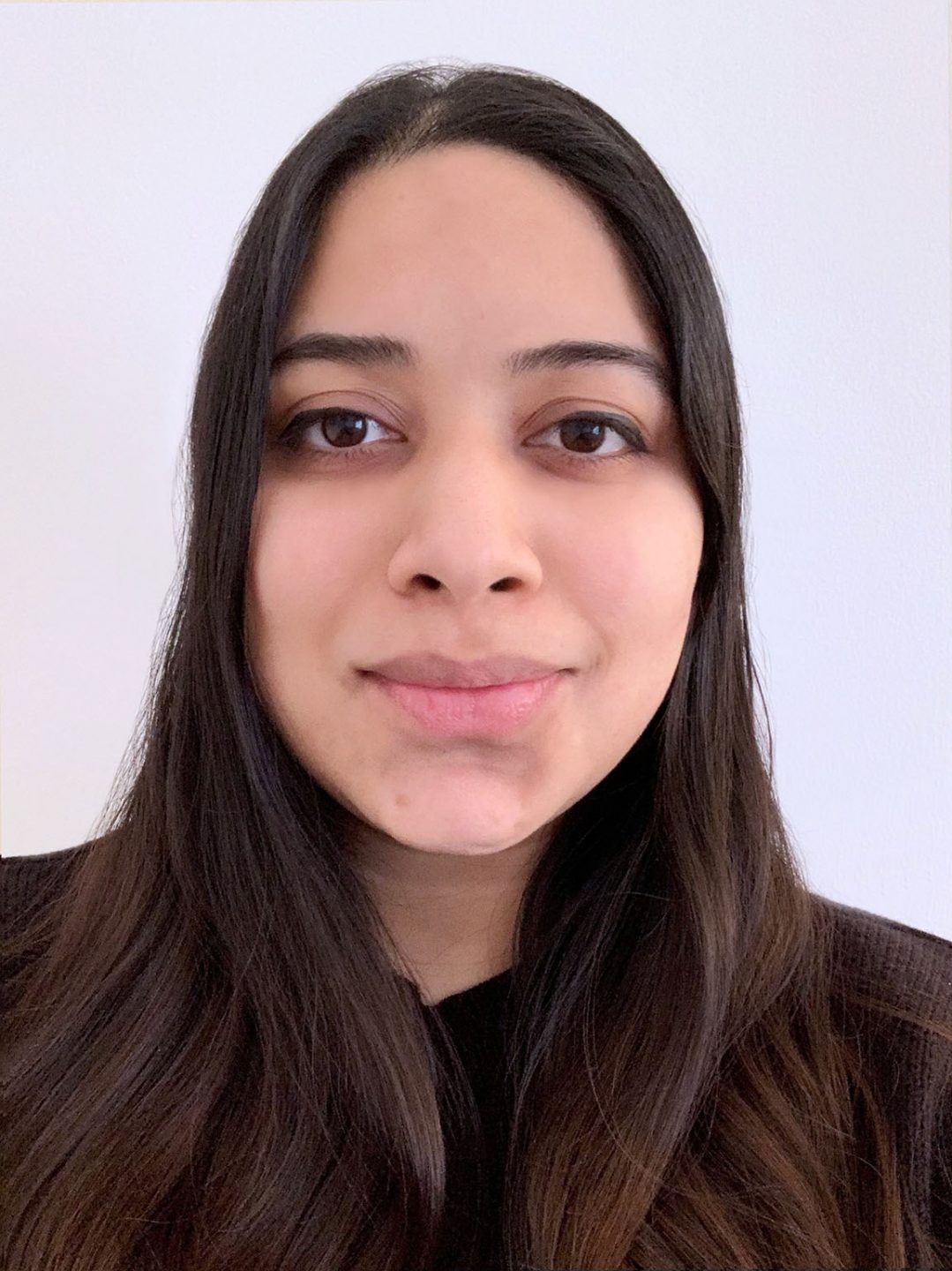 Bhavya Gupta, MFA Design and Technology '21, Wins Schmidt Futures Reimagine Challenge
More than 800 students in 40 different countries applied for the Reimagine Challenge, a new competition from Schmidt Futures intended to find and encourage innovative solutions in order to build back communities and areas most affected by Covid-19, and spark global movements for change. Recently, 20 winners of the prize were announced, which includes "The Untold Stories: Migrant Women in India and Empowering their Entrepreneurial Efforts," a project created by Bhavya Gupta, MFA Design and Technology '21.
Gupta was immediately inspired to take action when the coronavirus pandemic began more than a year ago, so she turned to Neeraj Shetye, her friend and collaborator in Mumbai who was engaged in a hunger relief operation, "Khaana Chahiye," where she helped the grassroots organization as a visual designer in order to raise awareness and funds. Seeing firsthand how the pandemic was disproportionately affecting women and children in India, she turned her attention to how she could support communities of migrant women who are running their own businesses as part of India's informal economy, which led to her proposal for the Reimagine Challenge.
"My project will ensure that organizations and social workers assisting these women are made aware of the resources and opportunities available for their well-being," explains Gupta. "It helps them to adopt a structured approach in building livelihood initiatives such as fundraising for private self-help groups and training their beneficiaries in particular skills enabling them to take up employment opportunities. The other aspect of the project aims at humanizing the women's efforts through storytelling methodology and technology. The women must be able to narrate their own stories of determination which can potentially inspire many more and ease the process of mobilizing resources for the non-government organizations working towards their upliftment."
Gupta plans to harness the power of storytelling and technology in order to share the stories of migrant women in their own words, and gather quantitative demographic data in order to understand and ask for the required material support from the government. Ultimately, she aims to create an online interface and app for migrant women so that they can strengthen their communities through collaboration and provide reach and support to other women.
"The online platform will be available to the women through their mobile phones," she explains. "With the cluster data information, the women can connect with each other in nearby districts to come together and work for larger consignments. For example, two women from Andheri are sewing masks for a contract of 500 pieces and can reach out to more women who run tailoring boutiques from home in Ghatkopar to finish the consignment on time and share profits. If more clusters of women come together to work on larger projects, they can together uplift each other."
Before coming to Parsons, Gupta had studied to be an engineer, earning a Bachelor of Technology in Electronics and Communications Engineering, with a minor in Design from Shiv Nadar University in India. Her time in the Design and Technology program at Parsons has allowed her to explore new areas of design, while streamlining her interests, which are primarily inspired by India's diversity and vibrant culture. A vital component of the Parsons educational approach is training students to use design to create a more sustainable and equitable future, and for Gupta, her "Design for the Century" class in her first semester gave her the opportunity to see what exactly she could do with her degree.
"The class opened up my thinking massively through the exploration of questioning how we should be designing for the future, and it made me rethink what design can be and I was able to further nurture my interest through the Civic Service Design Minor that has been nothing but fabulous! The curriculum shaped around the Civic Design minor has been very encouraging in my research oriented towards the United Nations' Sustainable Development Goals 2030, and I'm looking for opportunities to engage in more projects aimed at achieving the mission's objective."
Gupta's award shines a spotlight on the innovative, cross-disciplinary work students, faculty, and alumni regularly create thanks in part to their Parsons education. That includes Frankie Bingxin Yu, MFA Interior Design '21, who was recognized by Interior Design Magazine for her "ReDefine" chair collection, and Uyen Tran, MFA Textiles '21, who won awards from the CFDA and the Biodesign Challenge for Tômtex, a biomaterial that functions as a sustainable alternative to faux leather.
During Gupta's time in the Design and Technology program, she was able to collaborate with students and faculty, including Anezka Sebek, Associate Professor of Media Design and faculty member Anna Harsanyi, who were both instrumental in providing guidance and mentorship as she completed her thesis and her proposal for the Reimagine Challenge. She also credits her time at Parsons with giving her the tools to incorporate different schools of thought into her designs, pushing her to further develop critical thinking skills, and providing integral training in rigorous methods of research.
"The curriculum at Parsons has been challenging, and helped me to discover my strongest suit, which lies in human-centric research and storytelling," says Gupta. "This will be pivotal for my career as I continue to work in the experience design and the service design domain."