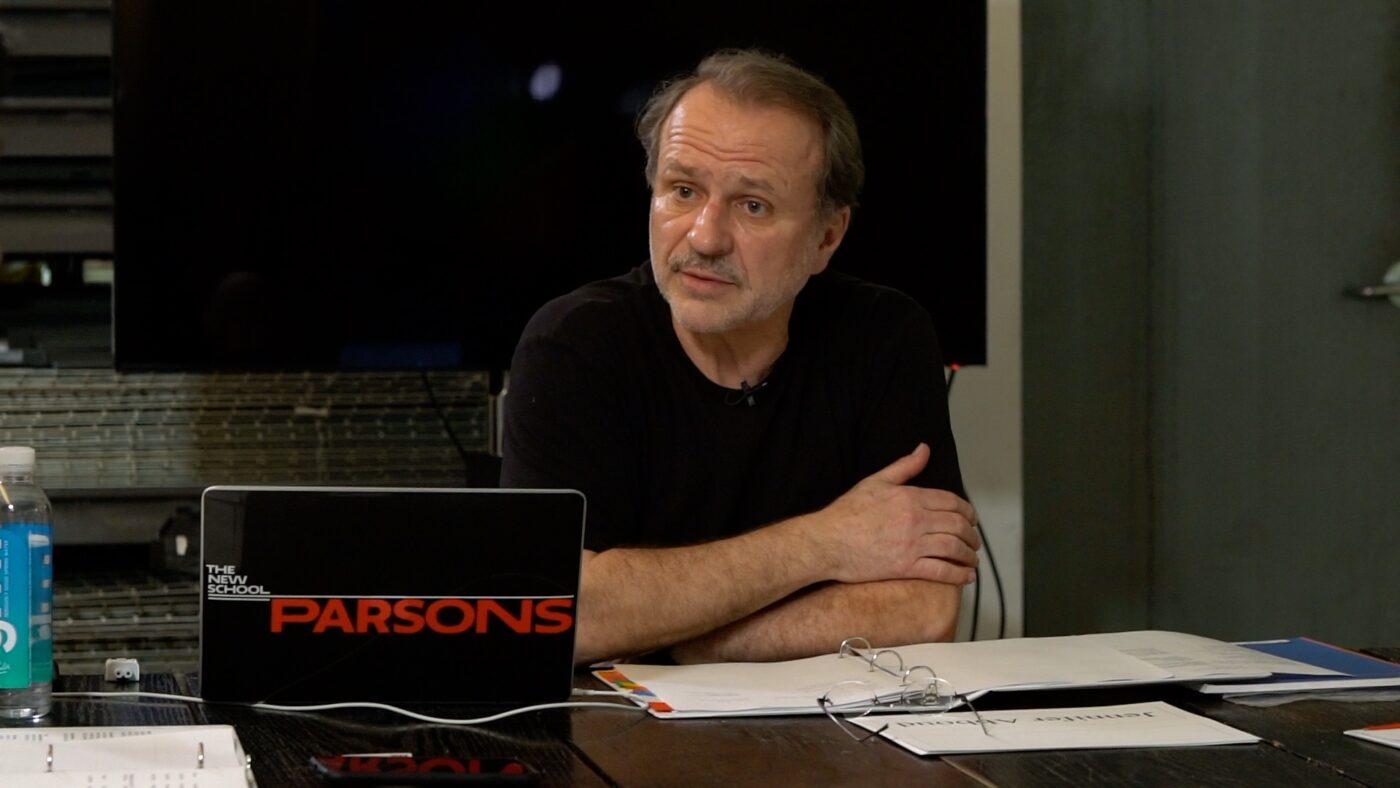 Craig Bernecker, Professor of Lighting Design, Earns Lifetime Achievement Award
As a leading expert in all things lighting, Craig Bernecker, Professor of Lighting Design at Parsons, has been a researcher, educator, practitioner, and more during his decades long career. He's testified in courtrooms about the role of lighting in automobile accidents, and played a significant role in the development of Penn State University's lighting design program, as well as the program at Parsons, where he's the Director of the MFA Lighting Design program.
Recently, Bernecker was recognized by the Lighting Design Awards with the 2021 Lifetime Achievement Award, which acknowledges his immense contributions to the field, where in addition to his role as an educator, he has served in multiple capacities for various professional organizations.
"​​It's a great honor to receive this award and actually reflects the many opportunities I've had during my career to help my students and others understand the complexity of lighting design and the impact that light has on us every day, even though not always completely evident," shared Bernecker. "We often refer to lighting design as both an art and science, and this is one discipline where good design is about achieving this balance. I hope throughout my career I have been able to communicate this effectively! Thanks to the judges and the Lighting Design Awards program again for honoring me with this award."
Bernecker took a unique path to his career in lighting, as he initially studied psychology as an undergraduate student. After graduation, he enrolled in the Master's Program in Architectural Engineering at Penn State University, where one of his lighting faculty members, John Flynn, was conducting research on the psychology of light.
"I got into lighting because my background in psychology led me to serve as John Flynn's graduate assistant," explained Bernecker. "And my master's thesis work in lighting, "The Potential for Design Applications of Luminance Data," turned out to be awarded transaction status when presented at the 1979 IES Conference and published in the Journal of the Illuminating Engineering Society. It also introduced the first computer-generated photorealistic rendering of the lighting effects in a space."
While at Penn State, Bernecker expanded the lighting program to include new courses, bring on additional faculty, and publish exciting research, such as a study that demonstrated how the physiological effects of lighting could be influenced by architectural lighting systems rather than solely through the use of therapeutic devices. After leaving Penn State, Bernecker founded the Lighting Education Institute (LEI), where he delivers professional lighting education, and collaborates with other industry partners.
Bernecker's work at Parsons has been immense, where he's been instrumental in a variety of programs and educational initiatives that have made the Lighting Design program one of the best in the country.
"At Parsons, I've contributed to revising the curriculum in the two-year MFA Lighting Design program, and, in particular, helped establish a stronger fundamentals base for the lighting design students. We have also developed an interdisciplinary emphasis, establishing both a dual degree program to award a Masters of Architecture and MFA Lighting Design simultaneously, and a double major granting an MFA in Lighting and Interior Design, led by my colleague Derek Porter."
Additionally, Bernecker was responsible for creating an elective course, "Lighting Technologies in the Developing World," that gives students the opportunity to explore the large parts of the world that do not have access to electric lighting. He has also brought practicing professionals into the classroom who teach short intensives, and expanded the research component of the student experience, which includes a project centered on the 13 different connecting lighting systems installed throughout campus, where students regularly evaluate their effectiveness.
"In the fourteen plus years since I've been at Parsons, we've been able to create a unique research program within a design school," shared Bernecker. "Focused on evidence-based design, we get our design students to conduct experimental research as their final thesis projects. Over the last four years, we have presented and published more than a dozen of their projects as technical papers at the IES Annual Conferences. Students learn how to do good research so they can more critically evaluate cutting-edge information potentially informing their future design decisions."
Bernecker's exemplary work sits alongside other celebrated faculty at Parsons who are engaged with innovative projects that highlight the power of design to solve issues. Xin Xin, Assistant Professor of Interaction and Media Design in the School of Art, Media, and Technology, and Marisa Morán Jahn, Assistant Professor of Design Strategies in the School of Design Strategies, were both selected to be part of the inaugural cohort for the Art of Practice Fellowship, which is sponsored by the Sundance Institute's Interdisciplinary Program, while David Leven, Associate Professor of Architecture, earned recognition from the New York State chapter of the American Institute of Architects as a "Firm of the Year" thanks to his work as one-half of the duo behind LEVENBETTS.
For Bernecker, his work in the classroom is equally important as the work he does with external organizations, which span pro-bono projects he does in his community to the initiatives he engages with on a professional level for a variety of different lighting groups.
"I find it important to be involved in these kinds of activities in order to bring an understanding of design practice, as well as cutting-edge information back into the classroom for my students' benefit," he said. "And if I've accomplished anything deserving of this award, it is the students who as practicing professionals have contributed to the lighting profession in a myriad of ways, raising the importance of lighting as a critical design element in our built environments."