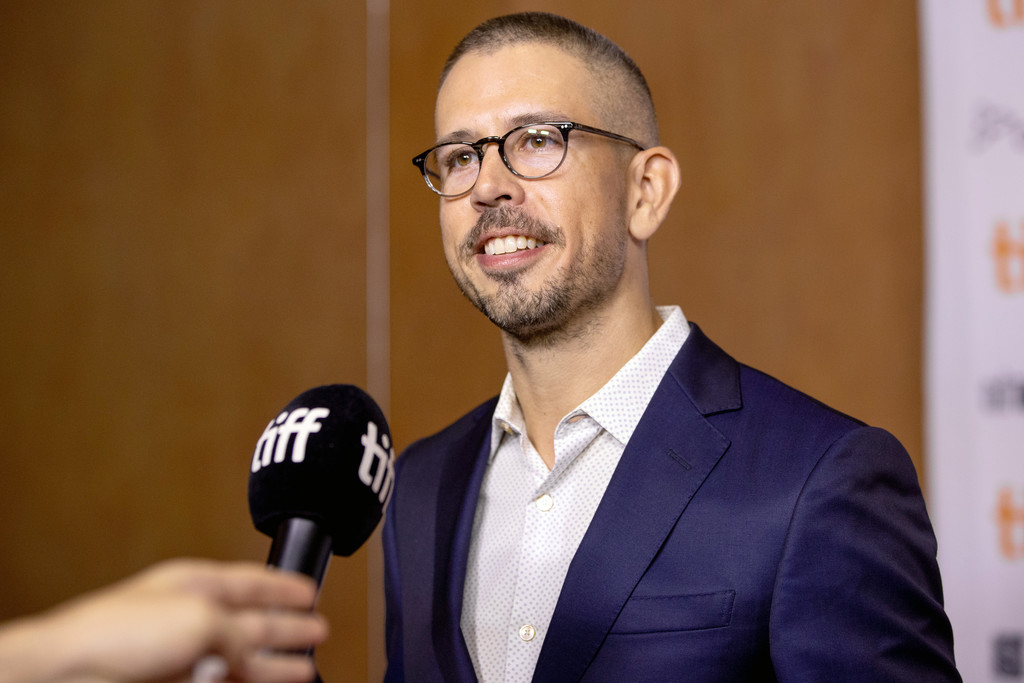 Stephen Karam, School of Drama Faculty Member, Creates Stories Rooted in Human Experience
As a writer, Stephen Karam has seemingly done it all. He's written critically acclaimed plays, adapted classics for the stage, and developed screenplays for films, which have resulted in numerous awards and recognitions. Recently, Karam shifted his focus, and stepped behind the camera for the first time as the director of the film adaptation for his play "The Humans."
"The Humans," Karam's play about a family gathering in New York City during Thanksgiving, premiered on Broadway in 2016, and went on to win the Tony Award for Best Play. Karam, who in addition to directing the film also wrote the screenplay, has once again earned rave reviews for the movie, which premiered in theaters and on the Showtime network during Thanksgiving, 2021.
"I've always wanted to direct but took a long time to realize I should actually make the leap," explained Karam. "I saw this film very clearly, I knew it wouldn't be an obvious or commercial take on my own property, so I was protective and wanted to see if I could keep the budget low and get a chance to realize it the way I saw it."
Karam loved the experience of directing his own material, where he was able to develop a visual language for the material that, first and foremost, made sense to him, even if it wasn't what he knew others would expect. Although the story of "The Humans" is about many things, Karam doesn't want to dictate any one specific message to his audiences.
"I write about things I don't understand, so that I'm creating searching stories, stories about questions I can't answer; I never create from a place of 'let me teach you something,'" he said. "I was processing my own existentials fears associated with family and love but life generally. I hope people process their own lives and families are able to discuss the feelings/questions/frustrations the story raises inside of them.
As a faculty member in the School of Drama at the College of Performing Arts, Karam sees teaching as a gift that allows him to exist in a cycle of sharing and learning, both as an educator and a working artist.
"I tell my students all the time to stare into their fears and take risks, to write about their obsessions – and I almost didn't direct this film because I was so scared and afraid to take the risk! My students are also talented artists, so I'm constantly inspired by them and their work."
Karam is not the only CoPA community member making headlines for bold and innovative projects. A number of new faculty members in the School of Jazz and Contemporary Music have been recently celebrated for their artistic contributions to the field, while last summer, the School of Drama welcomed Gayle Fekete, an accomplished dancer, choreographer, educator, dramaturge, producer, and more, as the school's new Associate Dean.
Looking ahead, Karam has already begun work on a new original screenplay, as well as a new original play, both started from scratch.