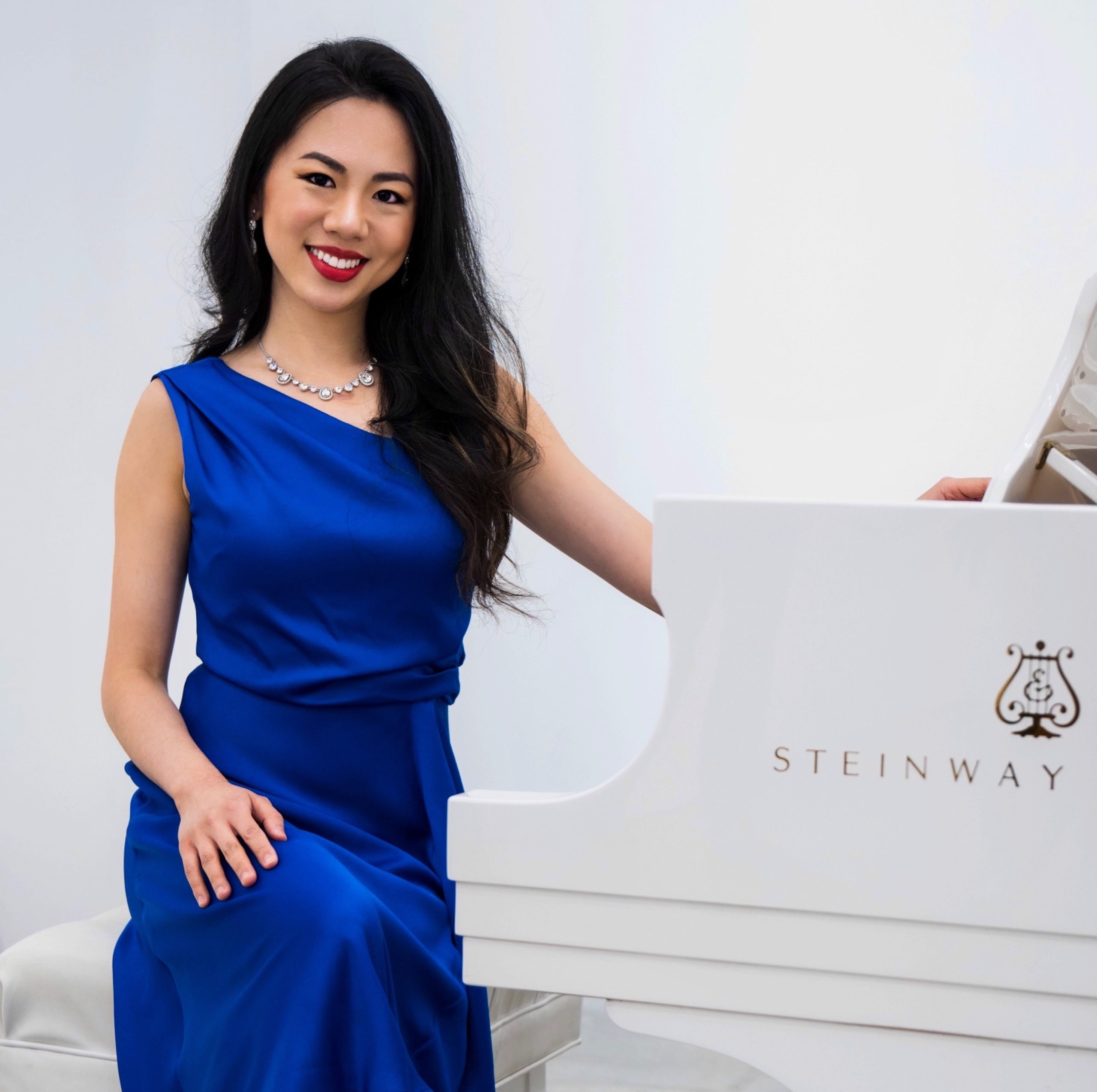 Jenny Huang, Mannes MM '22, Champions Diversity, Equity, and Inclusion Through Music
Growing up in a small town in China, Jenny Huang, Mannes MM '22, knew that studying music was a luxury. Her parents would routinely drive six hours roundtrip for her weekly piano lessons, which instilled a belief in her that not only was music powerful but that she could help people with her musical talents.
Now, Huang is at Mannes earning a Master's in Music in Piano Performance, where she's studying with Grammy-nominated pianist Eteri Andjaparidze. She earned her Bachelor of Music at Oberlin Conservatory under Alvin Chow and has since performed in top venues around the world, including the International Keyboard Institute & Festival in New York City, Ian Hobson Piano Festival in Puerto Rico, Round Top Festival Institute in Texas, and Gijón International Piano Festival in Spain.
"For me, music is about connection, whether it's building connections with the audiences through my music, or discovering my connection with the composers' work I perform," shares Huang. "I was lucky to be gifted with musical and artistic talent, but ultimately, having empathy makes me a better artist. And so does being a diversity, equity, and inclusion champion – you need to truly understand what others need to know how to serve and represent them."
It is Huang's dedication to diversity, equity, and inclusion that has fueled her entrepreneurial pursuits, where she has co-founded Concerts for Good, a social enterprise that helps nonprofits fundraise through music, and currently serves as Lead of the Asian Leaders Circle Cultural Club at Omnicom Group, one of the biggest global media and marketing conglomerates in the world and a Fortune 500 company.
"I have a voice (my musical instrument, piano) and I want to use that voice to amplify what matters to me," says Huang. "Representing the under-represented matters to me. Because I experienced and know the feeling of being under-represented, unheard, and unseen, and I don't want any of my listeners and audiences to feel that way."
In addition to her work as an entrepreneur and advocate for DEI initiatives, Huang simply loves music, which motivated her to come to Mannes and pursue further studies that will help her grow in all aspects of her professional and personal life. While at Mannes, she has taken classes including "Artist as Activist" and "Marketing for the Arts," and takes full advantage of living in New York, a city she finds exciting and stimulating.
"I can see that the administration at Mannes is trying really hard to make sure that the higher education they provide is not just limited to the textbook, but something that students can instantly apply to the real world," Huang explains. "I also really appreciate my teacher at Mannes, Eteri Andjaparidze, for being the most amazing mentor I could ask for. As an artist, she is impactful, and she has pushed my musicianship to the next level."
Huang is not the only artist exploring other avenues of storytelling at the College of Performing Arts, where the curriculum emphasizes training musicians and creatives to succeed in a rapidly evolving entertainment landscape. Stephen Karam, a faculty member in the School of Drama, recently adapted his award-winning play The Humans into a movie, which served as his directorial debut, while Marisa Tornello and Yiseul Kim Lemieux, MM Performer-Composer '21, developed a virtual green therapy program for artists.
Huang's role as an entrepreneur and educator naturally influences her role as a musician and vice versa. Highlighting the work of the AAPI community is important to her, which led to a program she curated at the High Line Nine Gallery featuring all Asian composers for the opening of "The Push" exhibition, where she also served as the opening artist. She is constantly finding new ways to integrate principles of DEI into her projects and credits her music education with giving her the tools to think outside of the box in the world of business.
"I look at my career as a musician fully connected with my career as an educator and an entrepreneur," shares Huang. "All three roles require high levels of empathy, creativity and strategy."
Recently, Huang was involved with the "Music Liberates Music" campaign from Bacardi, which raised awareness for gender disparity in the music industry. She's currently leading the Culture Club of Asian Leaders Circle at Omnicom Group and is supporting BBDO's Chief Diversity Officer, Jason Rosario, and his team to build up the advertising giant's DEI program and new initiatives.