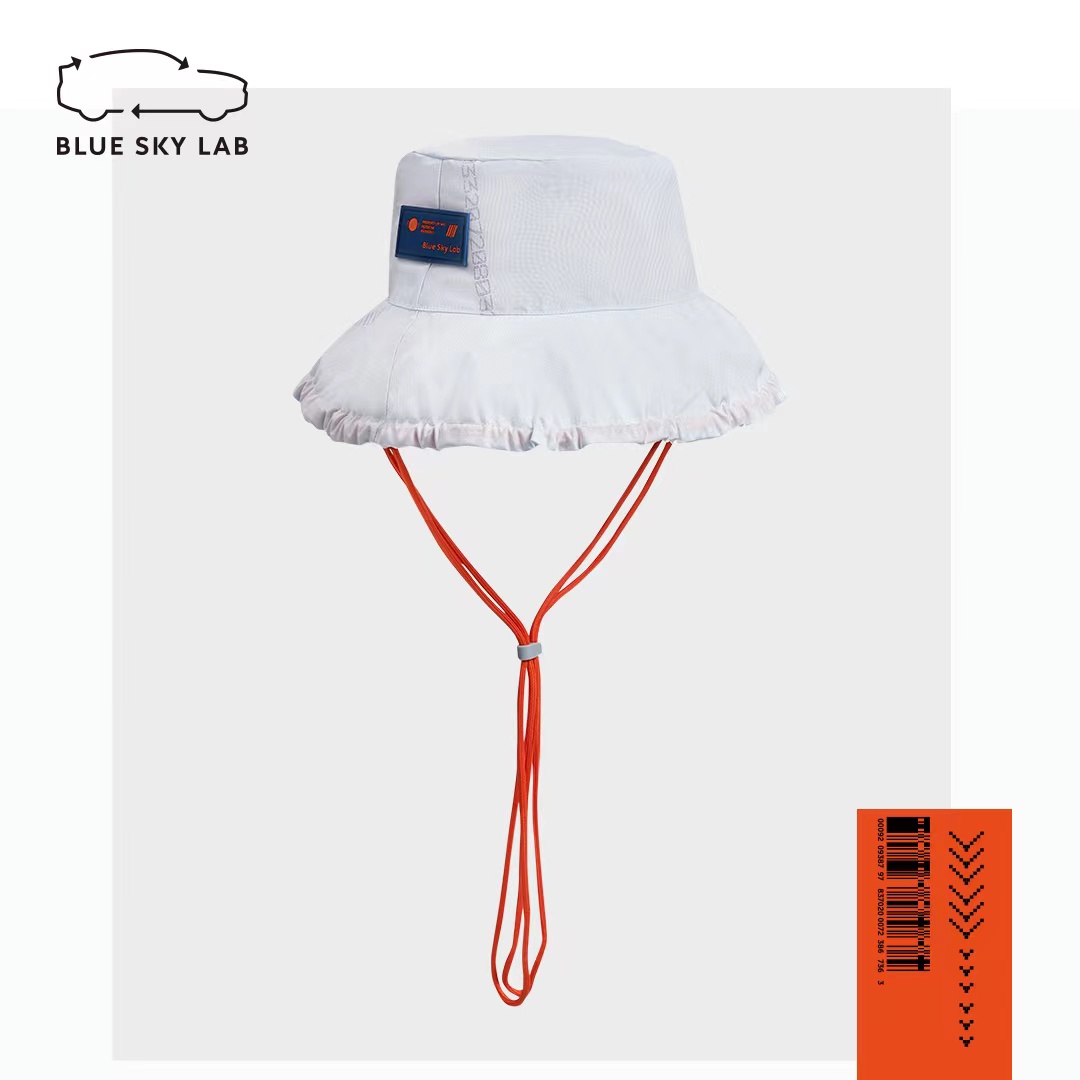 Parsons School of Design and NIO Life Collaborate to Create Sustainable Design Collection
There are almost 300 million registered vehicles in the United States. More than a third of those vehicles are cars, so even if you don't personally own a car, they impact your life in one way or another.
It's no secret that having millions of cars on the road isn't good for the environment, and while car manufacturers around the world are developing electric vehicles to address sustainability issues, there remain other solutions to explore.
Beginning in 2021, Parsons School of Design began a collaboration with NIO, a leading Chinese manufacturer of premium smart electric vehicles, where students designed new products with leftover materials from car manufacturing, including air bag fabric, seat belts and buckles, and car seat covers. Recently, the top three students from the partnership, which spanned the BFA Product Design and BFA Interior Design programs, debuted their designs for a crowdfunding campaign.
"I am of course incredibly grateful to have my design fully realized like this!" shared Hailey Hanson, Product Design '22. "I remember my friend sending me a link to the crowdfunding page and seeing the final images of my design being advertised. It was sort of a surreal experience, realizing my design had actually been crowdfunded and was going to be produced."
Hanson created a hat made from airbag materials, which will be available to buy via NIO Life and their Blue Sky Lab sustainable initiative. The two other finalists in the crowdfunding campaign included Peter Yu's three-way tote bag and Yanru Qian's office supply set.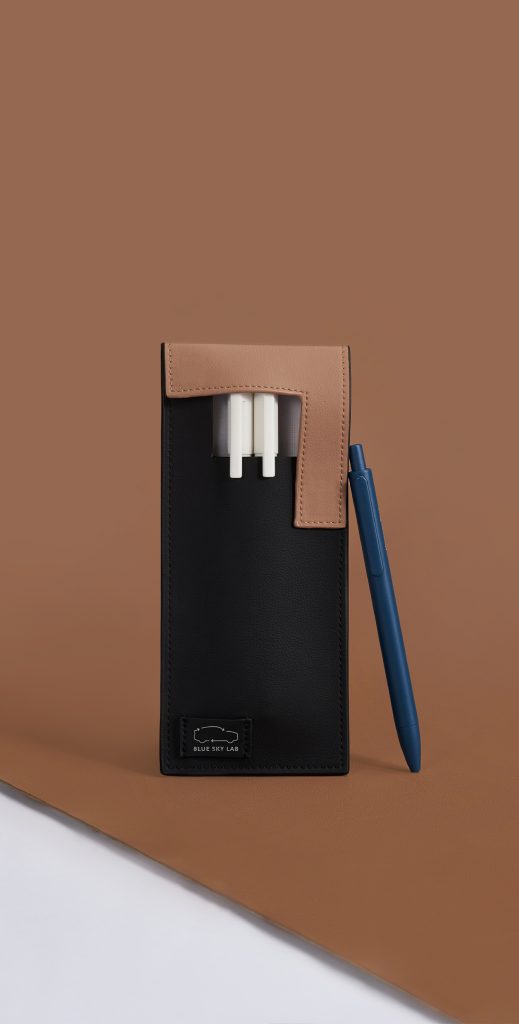 "The NIO x Parsons Blue Sky Competition centers around sustainability as it challenges students to use recycled car parts to create eco-friendly designs," explained Joel Stoehr, Director, BFA Product Design. "This is in line with a key focus of the BFA Product Design program, which teaches students how to address contemporary realities including sustainability and technological change while exploring materials, fabrication, aesthetics, and social engagement in both local and global contexts."
The project challenged students to work with materials they don't typically encounter in the classroom, while also giving them the opportunity to engage in a very material driven process, and work under the mentorship of Parsons faculty. Students also met virtually with members of the NIO Life production team, who provided invaluable feedback and ideas, as well as exposure to how companies operate in the real world.
"I was particularly interested in this project when I heard about it because of this specific challenge – to design with waste material from NIO's car production," explained Hanson. "One of the main challenges I tried to tackle in my design was the waste material that may also be created through the fabrication of the hats. Even though I was already using recycled materials, it was important to me to try to consider the circularity of my own design as well."
"Partnerships with innovative brands like NIO Life enrich our students, as they are given the opportunity to test their design skills within a practical context that shows them the breadth of what's possible in their fields," said Cotter Christian, Associate Dean of the School of Constructed Environments at Parsons. "Parsons students are full of creativity and enthusiasm for their work. They possess inspiring ways of seeing the world, informed by an education that foregrounds social and ecological responsibility. The opportunity to participate in the BLUE SKY LAB x Parsons Competition allowed the students to see the possibilities for a positive impact on a global scale."
In addition to the NIO collaboration, Parsons students, faculty, and alumni have recently been creating innovative work that tackles real-world issues through design. MA Fashion Studies students at Parsons Paris partnered with the Palais Galliera—Musée de la mode de la ville de Paris for a research project that explored the problematic history of certain objects, while YuJune Park and Caspar Lam, Assistant Professors of Communication Design at Parsons, collaborated with Carnegie Hall to redesign their virtual Timeline of African American Music.
Thanks to her work with NIO and her time at Parsons, Hanson's work has transformed from a fine arts based practice to an interdisciplinary practice that encompasses new materials and techniques.
"I have found that being surrounded by other designers, in classes and just working side by side in the shops creates a creative environment that really fuels everyone to grow," she shares. "I am always inspired by the work my peers are doing and being able to learn from each other like this is something I will certainly take with me after graduation."