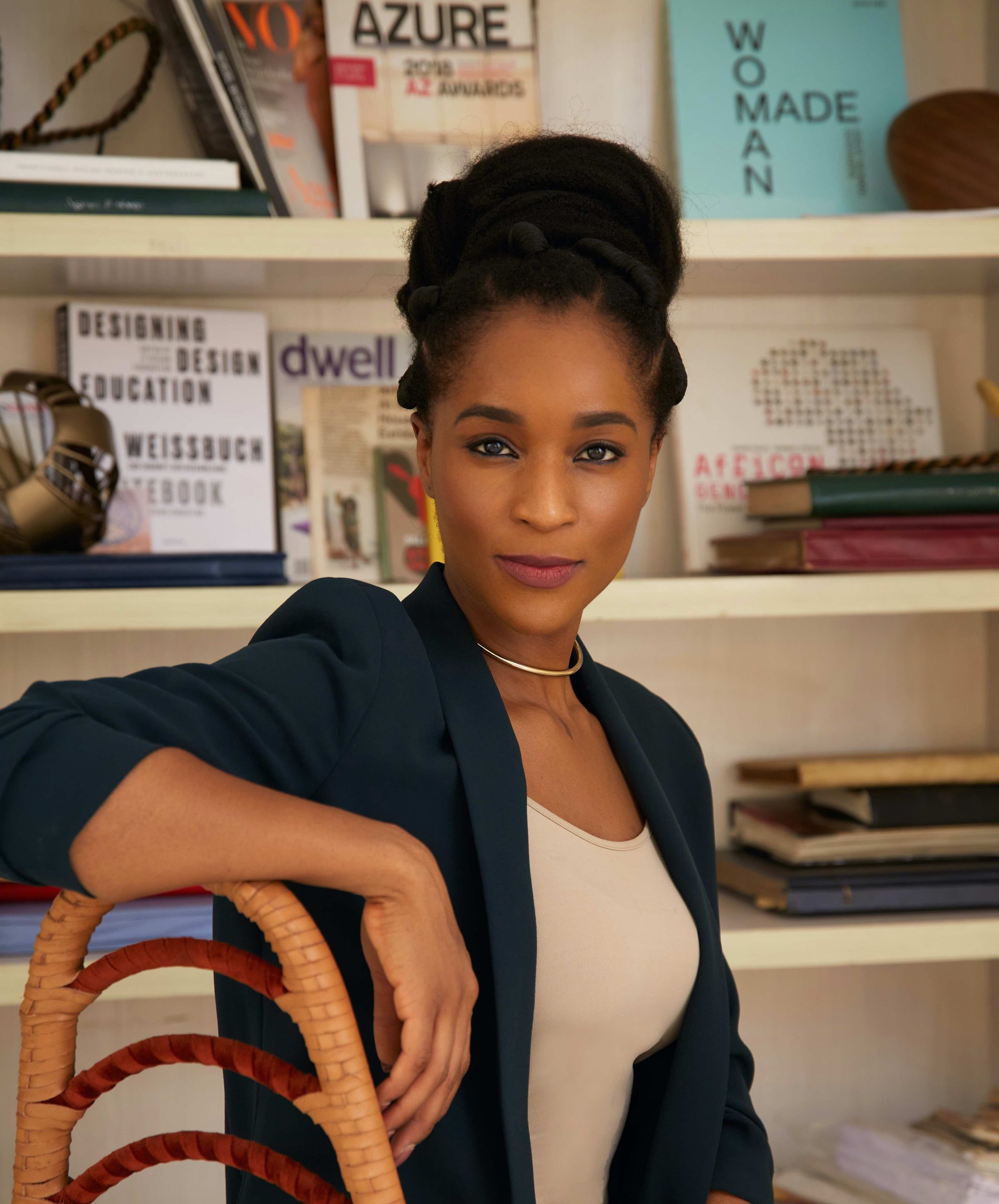 Lani Adeoye, AAS Interior Design '14 and Faculty Member at Parsons, is Reframing West African Heritage Through Design for the World
Lani Adeoye, who was raised in Lagos, has always been passionate about art and design, and knew she wanted to have a creative career. As the founder of Studio Lani, she collaborates with global clients in a diverse range of disciplines, from lighting and furniture to product design, stage design, fashion, and more.
Adeoye, AAS Interior Design '14 and a current faculty member at Parsons, spent time researching and studying which specific creative disciplines she wanted to pursue in the design world, and found herself drawn to objects because of their strong intangible values, as well as how designers can learn from past cultural practices to create for both the now, and the future.
"I'm inspired by universal human values like dignity, which inspired me to design a sculptural walker for my grandfather," she shares. "I'm inspired by childhood memories linked to my Nigerian heritage, which inspired my first collection, The Talking Tables. I'm also inspired by my local and global community."
Collections created and designed by Adeoye have utilized a variety of unique making methods, while also highlighting the studio's focus on sustainability and innovation. Additionally, Adeoye has worked with local artisans and non-traditional makers, such as shoemakers and hairdressers.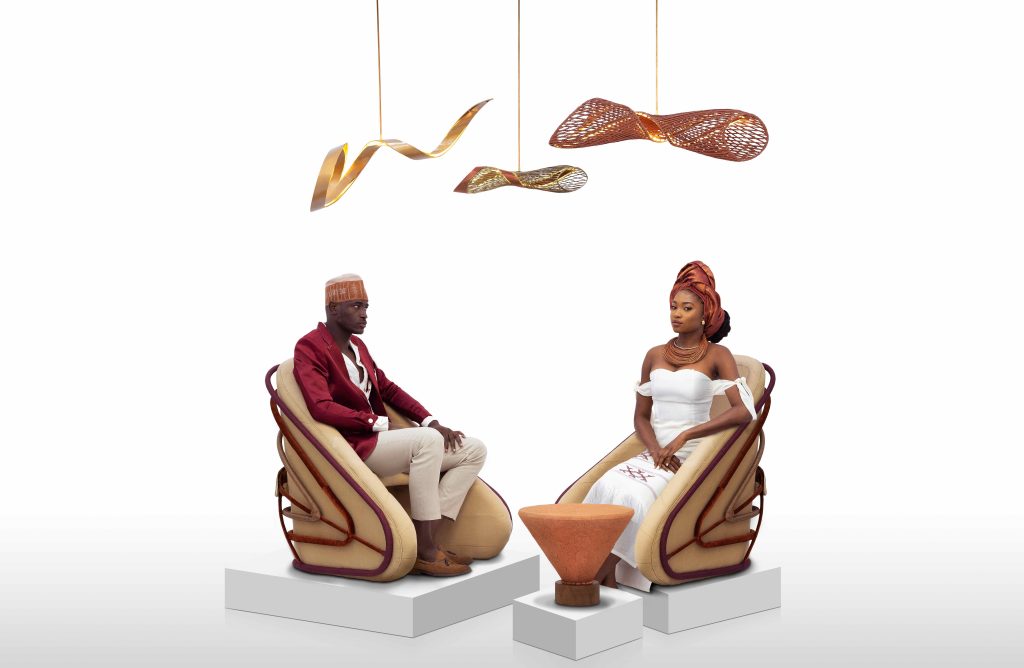 "I really believe design is a powerful problem solving tool and I try to approach the process with openness and sensitivity," she explains. "I believe combining design with art and craft can help us discover and create new futures. I enjoy discovering synergies across different creative mediums. Since I'm designing everyday objects across different mediums, I take an experimental approach and enjoy working with different materials in an unexpected way."
Adeoye's work has resonated with consumers, critics, and audiences around the world. She recently won First Place in Milan's 2022 Salone Satellite Award – "Designing for our Future Selves," while her pieces have been featured in leading design publications including Elle Decor, Wallpaper*, Architectural Digest, and more.
"I'm incredibly thankful for the growing global tribe that's been supportive and I don't take it for granted. I believe objects hold strong intangible values. But when everything looks the same, we lose its meaning and stop caring as much for it. So I try to create things that come from a different perspective, one that is informed by a unique blend of cross-cultural experiences. Reframing West African heritage as an integral part of our global future; drawing on timeless traditions to bring warmth, unity and dignity. So that hopefully we can all better connect with ourselves."
Studying at Parsons, Adeoye gained an appreciation for and knowledge of conceptualization and process, two concepts that are integral to her design practice and approach today.
"Putting in a lot of energy into the earlier conceptualization part, allows one to think deeper about WHAT they are creating and WHY they are creating it," she explains. "And celebrating the process allows one to fully immerse themselves in the creative journey to the unknown."
Prior to attending Parsons, Adeoye studied Commerce at McGill University. After graduation, she took a job with the global consulting firm Accenture, where she worked as a Strategy Consultant, putting her triple concentration in information systems, strategy, and marketing to good use.
Adeoye is not the only member of the Parsons community who has been making news in their creative field recently. David Gissen, Professor of Architecture at Parsons, wrote a book about disability in design, which was covered extensively by the media, while Parsons MFA Textiles students collaborated with Aquafil for an award-winning sustainability project.
Next up for Adeoye will be work on design consulting projects, tackling new creative mediums such as lifestyle products, and collaborations with furniture brands. She will also be featured in the Parall(elles) exhibition at the Montreal Museum of Fine Arts, which celebrates women in design.