Everything You Need To Know: Interning At Paris Fashion Week
If you've ever wondered about what it would be like to intern at Paris Fashion Week, read below for everything you need to know!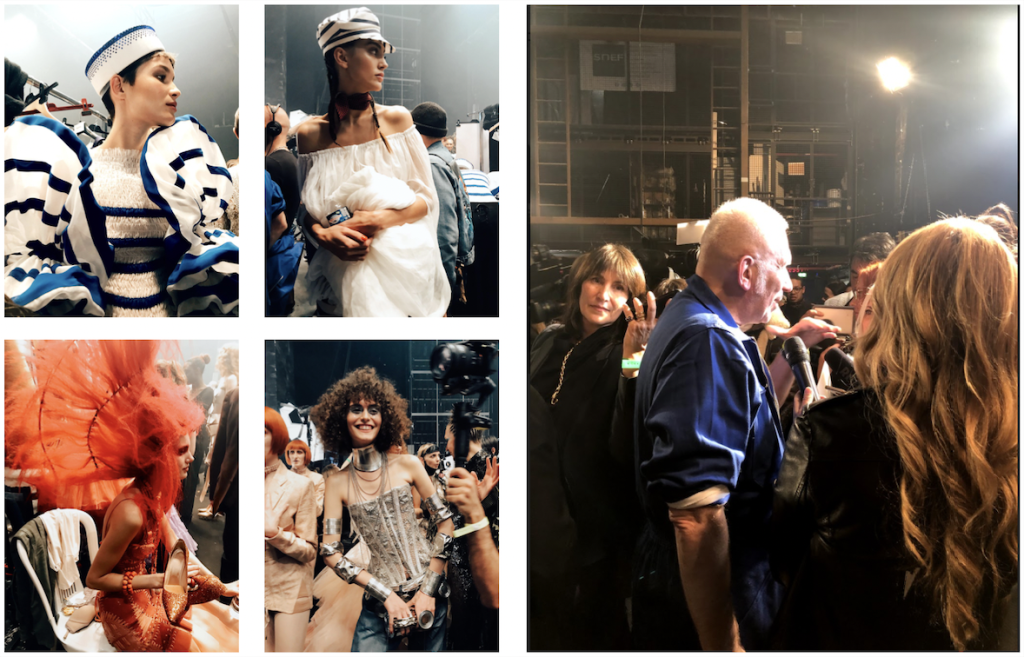 WHEN IS PARIS FASHION WEEK (PFW)?
La Federation de la Haute Couture et de la Mode (FHCM) is the federation that organises all of the Paris Fashion Weeks here in France. Their website includes all the information you need to know about each event. Learn more here including the upcoming PFW dates.
CAN I INTERN AT PFW DURING THE ACADEMIC YEAR?
Of course, any opportunity to gain industry experience is highly encouraged to all of our students. That said, your academics come first. A conversation with your academic advisor and program director will help you make the best decision about taking on an internship during the academic year based on your course load.
First Year students:
You are eligible to intern during Spring semester. Take the Fall to adjust to your new life at Parsons Paris and your courses.
Study Week is one week in February/March (falling on PFW) when classes are suspended and students have the opportunity to spend extra time on projects, take workshops, and intern.
All other students:
You are eligible to accept an internship during the academic year. If the internship will interfere with your normal class time, you must first ask for approval from your academic advisor and program director. They'll provide you with a template to help organise your academic and internship calendar.
HOW DO I SEEK APPROVAL FROM MY ACADEMIC ADVISOR AND PROGRAM DIRECTOR?
You can do so by completing and submitting the Internship Request Form.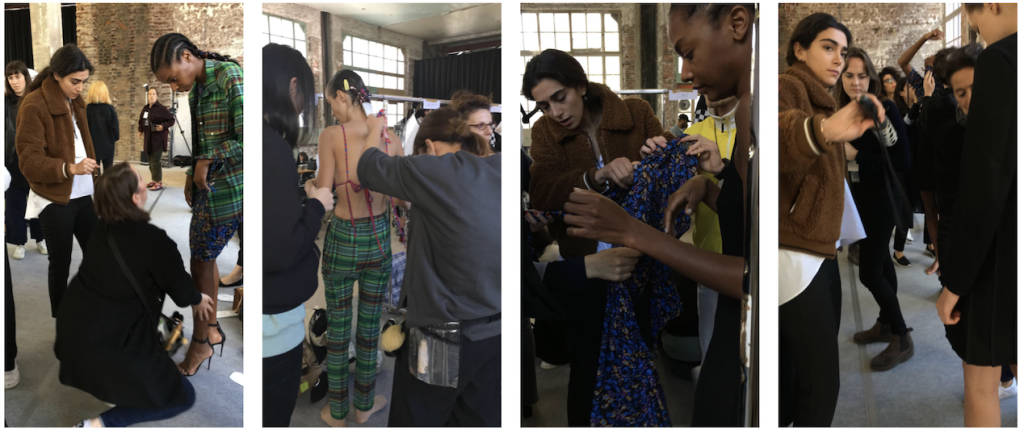 HOW LONG DO INTERNSHIPS LAST?
There are a variety of internship durations from 1 day to 2 weeks, part time to full time.
DO THE INTERNSHIPS PAY?
Some internships do pay, yes! Over half of our PFW internships included daily stipends of between 30€-100€ per day.

HOW CAN CAREER SERVICES HELP ME FIND AN INTERNSHIP DURING PFW?
Parsons Paris Career Services team provides you with the resources and guidance to help you find an internship during fashion week by:
Listing offers on our job board (JobTeaser), and by email/newsletter regularly to all students.
Providing information sessions twice a year, which include instruction for searching, applying, and starting an internship in France, as well as instruction on the necessary paperwork and processes.
Hosting guest speakers, like recruiters from Parisian offices and our own Parsons Paris alumni.
Offering networking opportunities.
WHICH BRANDS HAVE HIRED PARSONS PARIS INTERNS IN SPRING 2022?
During the Spring 22 PFW, our students interned with Dejima, Elie Saab, Final NYC, Gabriella Hearst, L'Appartement, Marc Borgna, Nanushka, SPHERE, and Vivienne Westwood.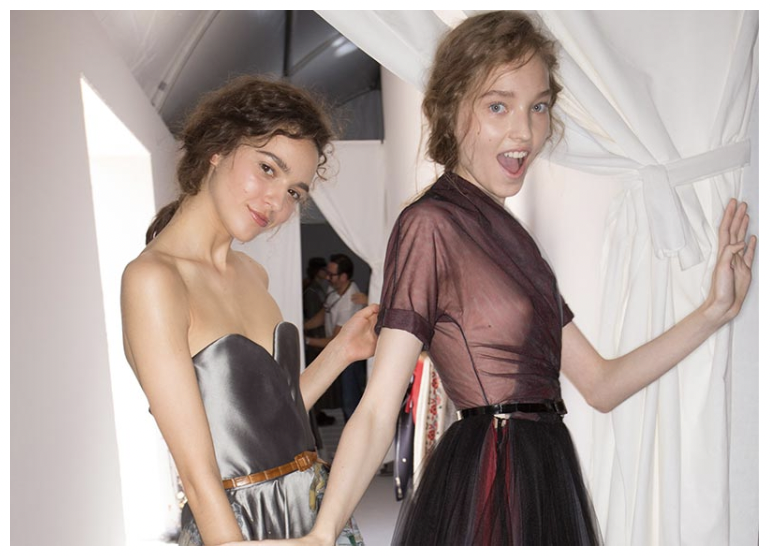 WHAT KIND OF PFW INTERNSHIPS HAVE STUDENTS HAD IN THE PAST?
Our students have fulfilled a variety of internship roles during fashion week including Showroom Assistant, Press Intern, Dresser, Runway Editor, Market Week Assistant, Design & Communication Assistant, and Runway Reporter.
WHAT ABOUT FY STUDENTS? WHAT KIND OF ROLES DID THEY HAVE?
Our FY students are eligible to intern during the spring semester. This year, most FY students interned as Showroom Assistants, but also as Press Interns. They interned at Elie Saab, Palais Tokyo, Vivienne Westwood, and L'Apartement.
For insight into what it's like interning as a FY during PFW, read our student testimonial here and check out the Elie Saab guidelines sheet given to their interns here.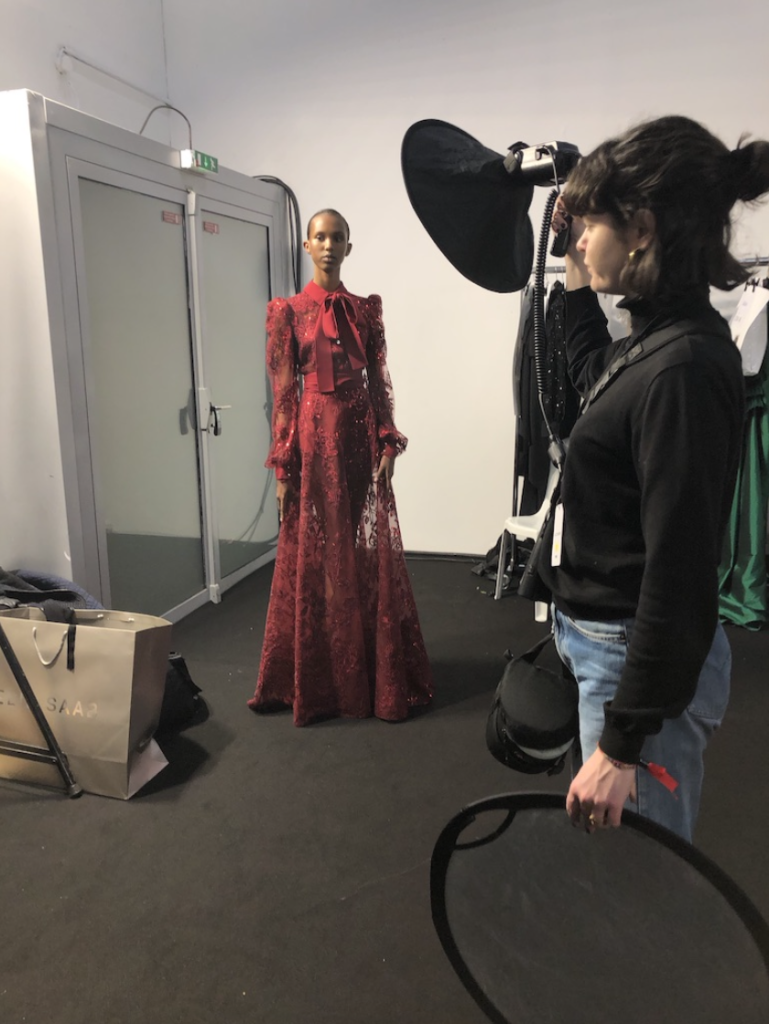 WHAT DO THE COMPANIES TYPICALLY LOOK FOR IN AN INTERN?
Depending on the internship, some companies are looking for a specific set of skills based on the work required. Other companies seek interns that are driven, willing, and interested in the work. They may not require any previous experience at all. Your interest and passion goes a long way.
DO I NEED TO SPEAK FRENCH?
No! There are many internship offers that do not require French language skills. But! It's always a good idea to take an interest in the language and make an effort to use and expand your French.
WHAT ARE THE BENEFITS OF INTERNING DURING PFW?
In addition to having a first experience in Paris and building your resume, you'll receive hands-on fashion industry experience during these exciting presentation weeks. You'll learn about visual merchandising, appointment booking, fashion wholesaling, dressing and styling, sales, operations, photography, videography, content creation, reporting, market research, brand authenticity, and customer service.
These opportunities allow you to acquire valuable skills in sales, listening, networking, professionalism, collaboration, strategy development, marketing, and more.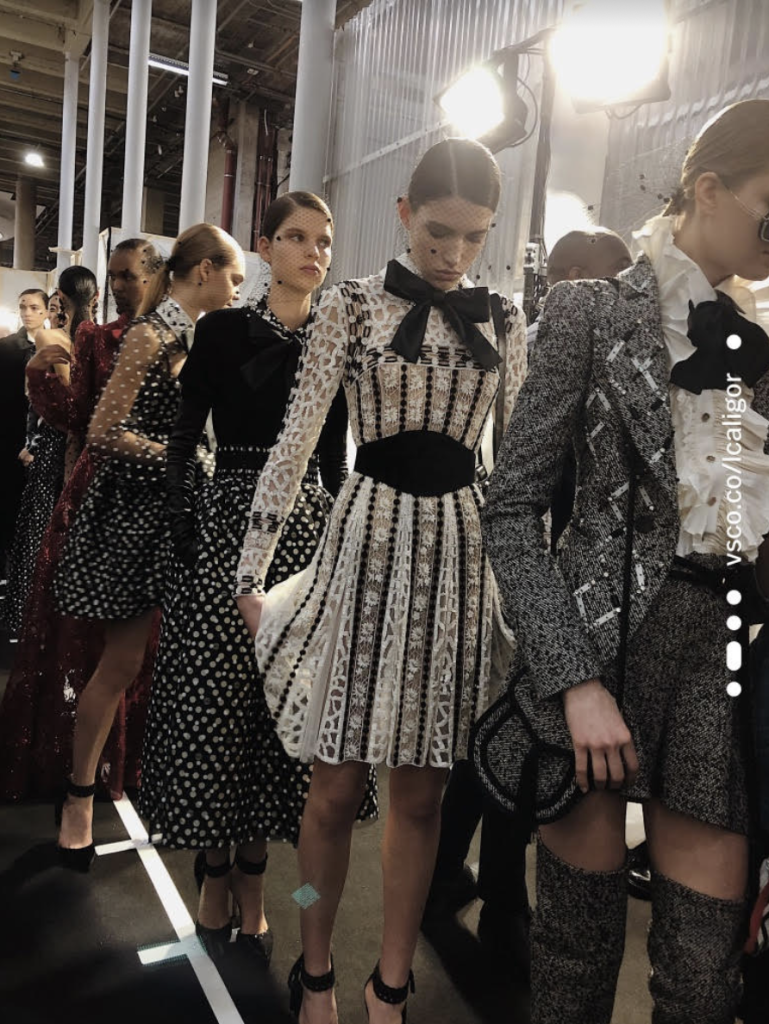 WHAT PAPERWORK IS NEEDED TO INTERN?
There are a couple of administrative requirements needed in order to intern. They're easy enough to obtain, but require your early action to ensure that each item is ready when you receive an offer.
The Student Life team can help you with your health insurance, whereas Career Services will help you with your Convention de Stage. 
WHAT ABOUT AFTER THE INTERNSHIP? WHAT SHOULD I DO?
Don't forget to update your resume with all the details about your internship while they're still fresh in your mind. Also, be sure to send a thank you letter to your supervisor. This is also a great time for you to ask them for a recommendation on LinkedIn. Lastly, your internship experience is so helpful for current and prospective Parsons Paris students to learn about. Consider sharing your testimonial with us and we'll post it on the blog!
That should cover everything! If you have any other questions, reach out to the Career Center for more information.