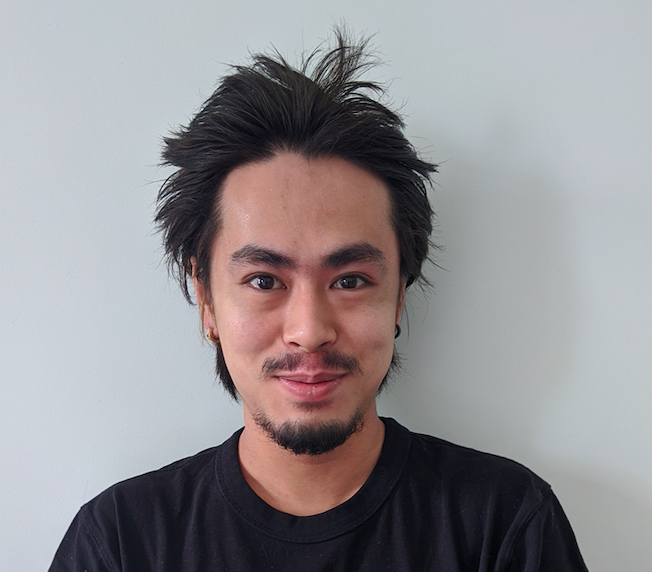 Mikiya Suzuki, Product Design '20, Wins ArtsThread Competition with Unique Lighting Project
When he came to Parsons School of Design as a Fashion Design Major, Mikiya Suzuki didn't think he'd graduate from the Product Design program, but after his initial foundational coursework, he discovered a passion for furniture and lighting he didn't know he had.
"Discovering one's own passion was a valuable lesson I learned from Parsons," shares Suzuki. "I enrolled into Parsons as a fashion design major, and freshmen me would have had no idea that I would be pursuing my career in my current field. This experience still encourages me to not cling on to one thought and be flexible with experiences coming my way."
Recently, Suzuki's thesis collection "Okina" won the Furniture category in the Product/Architecture/Interiors category as part of the first ever online Global Design Graduate Show, presented by ArtsThread and i-D. The competition featured more than 4,000 art and design graduates from anywhere in the world who had graduated in 2020, with 22 Parsons graduates making various shortlists in a range of categories. In addition to Suzuki, Grace Ling, Fashion Design '20, won the ASVOFF x ArtsThread x FNL Network Online Festival for her fashion film "Mimicry."
"Winning the award was a very valuable experience, especially because as a graduate of the class of 2020, we all were unable to take part in a proper physical exhibition due to Covid-19," says Suzuki. "Winning the competition gave me the confidence that there are people out in the world that are willing to look at one's work, alongside with the confidence towards my own line of work."
Suzuki's winning lighting project "Okina" takes the shape of slashed bamboo, which was inspired by Taketori Monogatari, an old Japanese fairytale in which an old man discovers a princess in glowing bamboo. He loves to explore with different shapes and materials in his creative process, and plans on pursuing a career as a lighting and furniture designer.
"The inspirations that I seek tend to be based on shapes, textures, and experiences, which can be derived from everyday objects to events that occur to me," he says. "I especially love working with light because it creates many emotions when designing, fabricating, and interacting with them."
In the future, Suzuki hopes to create sustainable pieces that are designed to last longer, rather than making new items all the time, an outdated process that adversely affects the environment. His work, along with the sustainable designs of current MFA Textiles student Uyen Tran and Gregory Beson, MFA Industrial Design '18, highlight the innovative and cross-disciplinary Parsons approach to design education.
"With "Okina," my goal was to create a different way to interact with light fixtures," says Suzuki. "In the near future, I aim to take the piece a step further and create a system that consists of multiple fixtures that speak amongst each other."