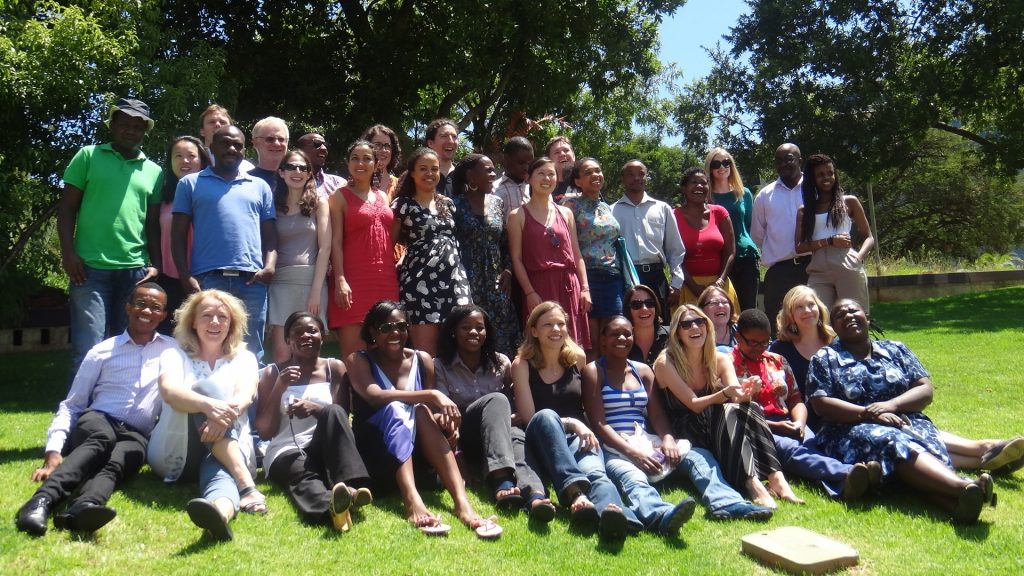 The New School's Democracy & Diversity Institute in South Africa completes its 11th session at new site in Johannesburg.
Organized by the Transregional Center for Democratic Studies (TCDS) in partnership with the University of Johannesburg (UJ), this intensive program of study used the perspectives and experiences of Sub-Saharan Africa to understand more fully the realities of the world's economies, cultures, and politics. The Institute is a mobile extension of the New School campus, located at the University of Johannesburg, with seminars, study tours, and evening events that explored the issues of modernity, migration and diversity in an urbanized Africa, its economic development, violent struggles, and the promise of democratic transformations.
The encounter between African and American students and faculty was , by all accounts, both intellectually and personally transformative. As UJ Vice-Chancellor Ihron Resburg movingly said at our closing reception, the Democracy & Diversity Institute has shown that it can have a catalytic effect upon his university's efforts to help advance the transformation of his country and continent – a transformation both very necessary but inevitably gradual. D&D participants included junior scholars from South Africa, Uganda, Tanzania, Kenya, Zimbabwe, Zambia and South Korea, as well as New Schoolers from NSSR, Milano, NSPE, and Lang College. For more information visit the TCDS website and our very new Democracy & Diversity Joburg 2012 page on Facebook!
Also, please keep your eyes open for an announcement and a meeting about our upcoming July Democracy & Diversity Institute in Wroclaw, Poland.