Democracy & Diversity Institute, Wroclaw, 2018
27th Democracy & Diversity Graduate Summer Institute Wrocław [Vrots-love], Poland July 6-22, 2018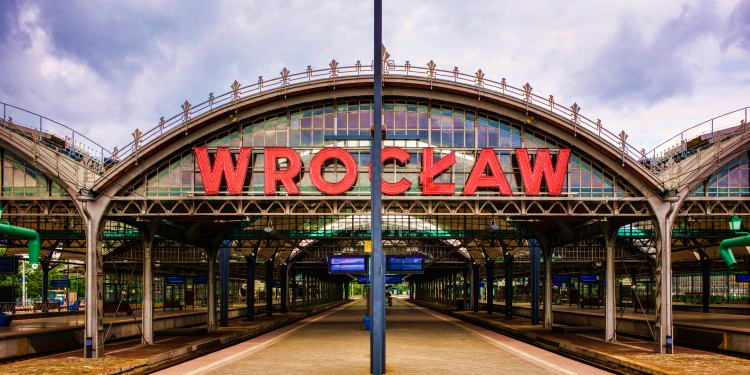 Shifting Ground: The Politics of Fiction & Reality Today
The Democracy & Diversity Institute, organized annually by the Transregional Center for Democratic Studies (TCDS), is widely admired as an intimate international forum for lively but rigorous debate on critical issues of democratic life, offering an interdisciplinary, comparative, and highly interactive approach to the social, political, and cultural challenges facing today's world.
In response to the new, disturbing, and often chaotic political environment everywhere, we have chosen to make the theme of this summer's program Shifting Ground: The Politics of Fiction & Reality Today. We will consider the the reasons behind the absence of tragedy, as a form of art and as literary genre; the role of the global digital sphere, especially social media, in the crisis of democracy today; the work of the brilliant Czech philosopher and dissident Jan Patocka, who agitated for the renewal of the European project in the wake of the catastrophes of the twentieth century; as well as nationalism and populism and their threat to democratic practice. The program will be complemented by several study tours of Wrocław's political, cultural and historical landmarks as well as evening events featuring major intellectuals and artists from the region. The program will conclude with an event hosted by the NSSR-Europe Collective of former alumni, presenting the fourth annual Courage in Public Scholarship Award.
Enroll in 2 of the following courses and earn 6 credits:
The Time is out of Joint: Tragedy and its Absence in Our Comic/Catastrophic Times
Agnes Heller – Professor Emerita of Philosophy, NSSR
"Europe is dead," Philosophy, History, and Politics in the Thought of Jan Patocka
James Dodd – Professor of Philosophy, NSSR
Democratic Crisis and the Politics of Social Media
Claire Potter – Professor of Historical Studies, NSSR
We the People: Nationalism, Populism, and the Precariousness of the Democratic Project
Elzbieta Matynia – Professor of Sociology and Liberal Studies, NSSR
For Application Instructions and Full Program Information including full course descriptions click here!
To Download an Application Form click here!