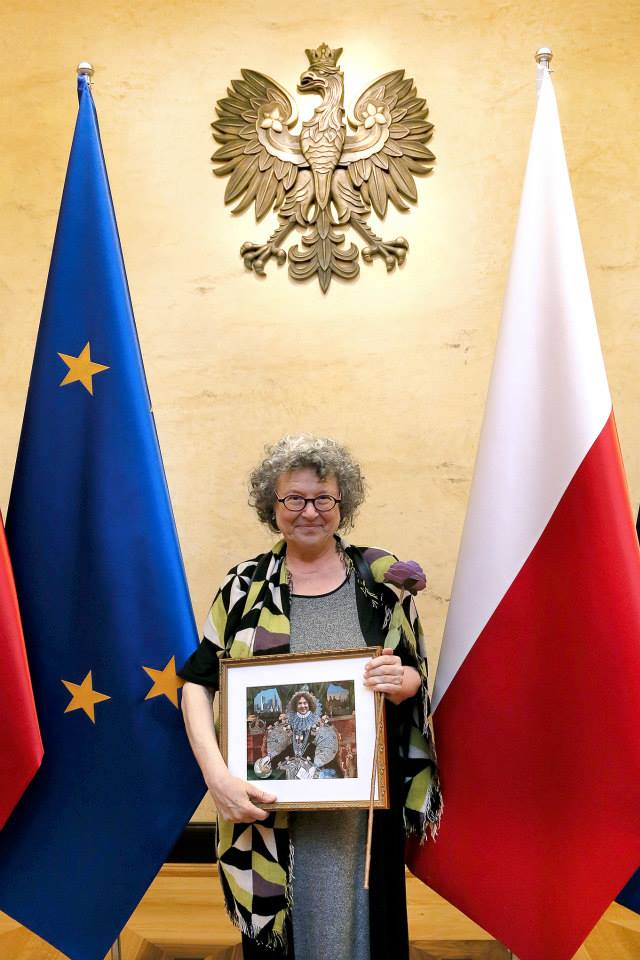 Longtime TCDS Professor and Courage in Public Scholarship Award Winner Ann Snitow to Perform this week in New York
Dear Friends,
We thought you might like to know about an upcoming musical event that will feature a performance by our own Ann Snitow! Ann will be performing with Daniel Goode's Flexible Orchestra, doing a solo part based on the lecture, How to Survive a Backlash, that she gave in Warsaw in June 2015. (Some of you were perhaps there on the occasion of Ann's lecture and our Courage in Public Scholarship Award presented to her at the Council of Ministers' headquarters…)
We'd love to have any of you who're in town on September 28th join us at this Concerto for Lecturer and Orchestra, at 7:30 pm at the Ukrainian Restaurant, 140 Second Avenue at 9th Street. (Announcement below)
Warm greetings from all of us at TCDS!
The Flexible Orchestra with a core of bassoons and contrabassoons performs September 28th, Thursday, 7:30 at the Ukrainian Restaurant, 140 Second Avenue at 9th Street, conducted by our wonderful, Tara Simoncic.
It's a "Concerto Program" with works by Daniel Goode (the orchestra's founder), Krystina Bobrowski from San Francisco, David Demnitz from Gamelan Son of Lion, and violist/composer, Stephanie Griffin of the Momenta Quartet. In addition, as a gesture to the history of "multiples" of one instrument, we will revive Mary Jane Leach's "Feu de Joie" for solo bassoon and six recorded bassoons. The soloist will be Sara Schoenbeck, our first bassoonist.
Goode's "Concerto for Lecturer and Orchestra" is a setting of his wife, Ann Snitow's, lecture on how to survive backlash—ominously relevant to now. Ann will perform the solo lecture.
David Demnitz's "Savor Pelog/Shading: Clarinet Concerto" is written for Goode playing his instrument. It was originally a piece for gamelan orchestra, which he as transcribed for the Flexible Orchestra.
Bobrowski's premiere will feature her on french horn. Stephanie Griffin will feature herself on viola.
For further information, write Daniel Goode at dsgoode@earthlink.net
No reservations are needed for the concert. For before the concert dinner reservations, call the restaurant at: 212-614-3283
Remember the concert starts at 7:30!
$20/15