PanDemos: Sarajevo, Bosnia & Herzegovina
by Hana Curak (1994), sociology graduate student and a media consultant from Berlin and Sarajevo. She is a TCDS alumna, a German Bundestag IPS program fellow, and the founder and editor of the feminist platform Sve su to vještice (They are all witches).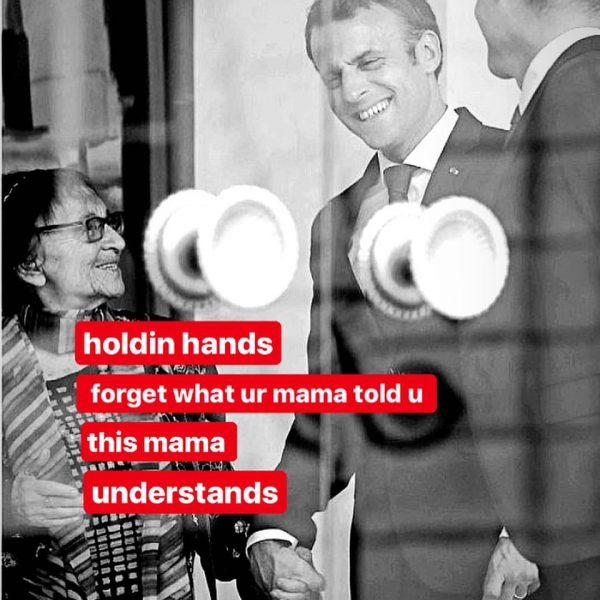 The 6th of April has always been a significant date in Sarajevo, ever since it was liberated from the Nazi occupation in 1945. It was on that exact same date, in 1992, that barricades were set up and the city was cut off from the rest of Europe. As a Dayton baby,* I have no memories of the spring of '92, and no particular knowledge of what life under the siege – the longest one in modern history, twice as long as the siege of Leningrad – was like. With my contemporaries, who only know the post-Dayton reality of Bosnia and Herzegovina, I grew up drawn to a period in history which collectively and individually defined us, but which remains beyond our reach. We comprehend life differently than those people who were exposed to the immediate danger of Sarajevo's loss for 1425 days. Yet these same people – our families and community – chose to nurture us behind a veil of gauze. We were carefully nourished through either love or time into a sense of normalcy. Having in mind how many young people in the Balkans harbor nationalistic narratives, this does not mean we are all aware of it.
Sarajevo is my dear hometown, and although I study elsewhere, I come back frequently. I love Sarajevo, like many, because of its places, its people, the smell of the air, and the way the afternoon sun sets over its rooftops. It is where I find myself in quarantine, celebrating the Day of the City of Sarajevo, and celebrating my 26th birthday. I am now as old as my mother was when the siege started.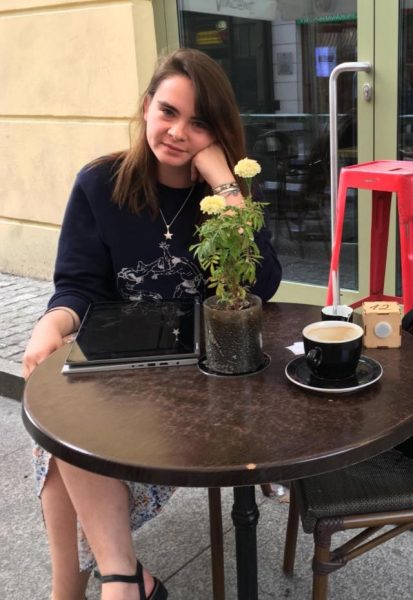 "Drawn to a period in history" is an inaccurate phrase for describing the collective consciousness of our generation. Most of us grew up with plastic UNHCR sheets instead of windows. Babies grew up with only a sensory memory of their parents who disappeared or were murdered. Well-known criminals became the leaders and directors of public hospitals, universities, factories. Some of our best journalists have given up. Almost thirty years later, we are leaving our country because the prospects for a dignified life, not a life of riches, are easier to find elsewhere.
I would be insensitive to compare the siege of Sarajevo to the COVID-19 pandemic. There is nothing similar between what I know about the siege and what I'm living at the moment, which is mostly catching up on deadlines, cooking, and preparing my balcony for the gardening season. However, there is a resurgence of the survival and coping mechanisms that the previous generation of our citizens acquired. Most of the professionals who seem at least partially ready for a crisis are the same ones who have already lived through one. Doctors who worked under conditions of war are being vocal about how we cannot simply wait for the right equipment donation in order to start saving lives. Parents are leaving instructions to their children on how to disinfect without an appropriate detergent. A determination to survive is visible in people's facial expressions, although slightly misplaced. There is nothing romantic about it: these mechanisms of operation seem to be the only ones we can rely on, ones that are emerging as coping strategies, coming from a place of trauma. From this place, if no other, we know that solidarity and empathy are important. Yet our government has been so deprived of resources through corruption that fear has taken over. If solidarity and the empathy of citizens separated from their government remain your only resources in a country whose main public hospital has dismissed the majority of skilled doctors because of the political greed of its management, the end result is the death of one of the most competent epidemiologists in the country. Yet there is still no outcry from below.
This is an issue in itself, and an issue we can sense globally. Safe employment opportunities and safe working environments are scarce in a small economy which was struggling even before the pandemic. Public institutions have been stolen from the workers. Most of my friends who had excellent prospects in Sarajevo left it in frustration, as a demonstration. Despite its abundance on the ground, the promise of life is elsewhere. These are all the reasons why there seems to be a lack of enthusiasm for change once the pandemic is over. Although young and inexperienced, we are already quite tired and deprived. Solidarity and empathy are among the few resources we have left, but in a system that denies humans as citizens, these seem to be the most difficult to acquire.
*In Bosnian slang, younger millennials are frequently referred to as "Dayton babies", that is, children who were born just before or around the time the Dayton Peace Accords were signed in 1995, effectively ending the war and setting up the current constitution of Bosnia and Herzegovina.